(Last Updated On: March 23, 2023)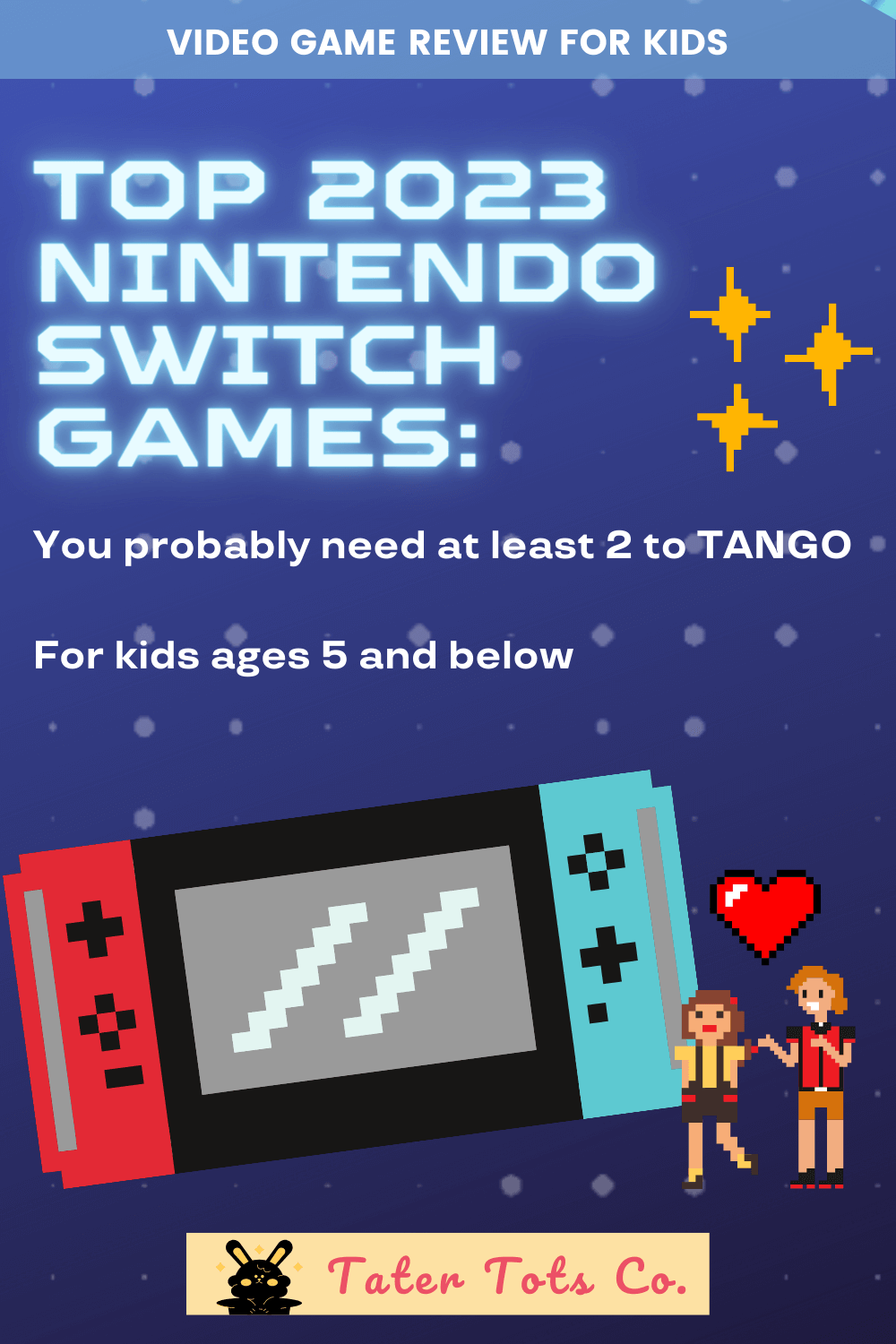 2023 Best Switch Games for young kids: You probably need at least 2 to tango!
Introduction
If you've seen our previous 2022 list of switch games to try for young kids, we are excited to present to you the 2023 recommended list of switch games to try out this year with your little ones. There are quite a number of noteworthy games to share which are great as beginner/intro games for the Nintendo Switch. They are well accessible for young and inexperienced gamers. We've also added the minimum age with the required skills to play each game.
Are you ready to rumble? Bear in mind that you probably need at least 2 to tango! And when we say 2 – meaning parent and child or a young child 5 years and below and an older kid.
Also, if you have not already checked out our previous year's post on the Best Switch Games for young kids, do check it out in the link below as we offer some gaming tips and guides on how to set up parental control.
We also share the reasons why we think Nintendo Switch is a highly recommended family and kid-friendly console if you want to start your little one on a videogame conquest.
Related Post: 2022 Best Switch Games for young kids: Start your little one's videogame conquest now!
2023 Best Switch Games for Young Kids
Let's get right into the best Nintendo Switch Games to play for young kids in 2023.
1. Comic Coloring Book (Free to download)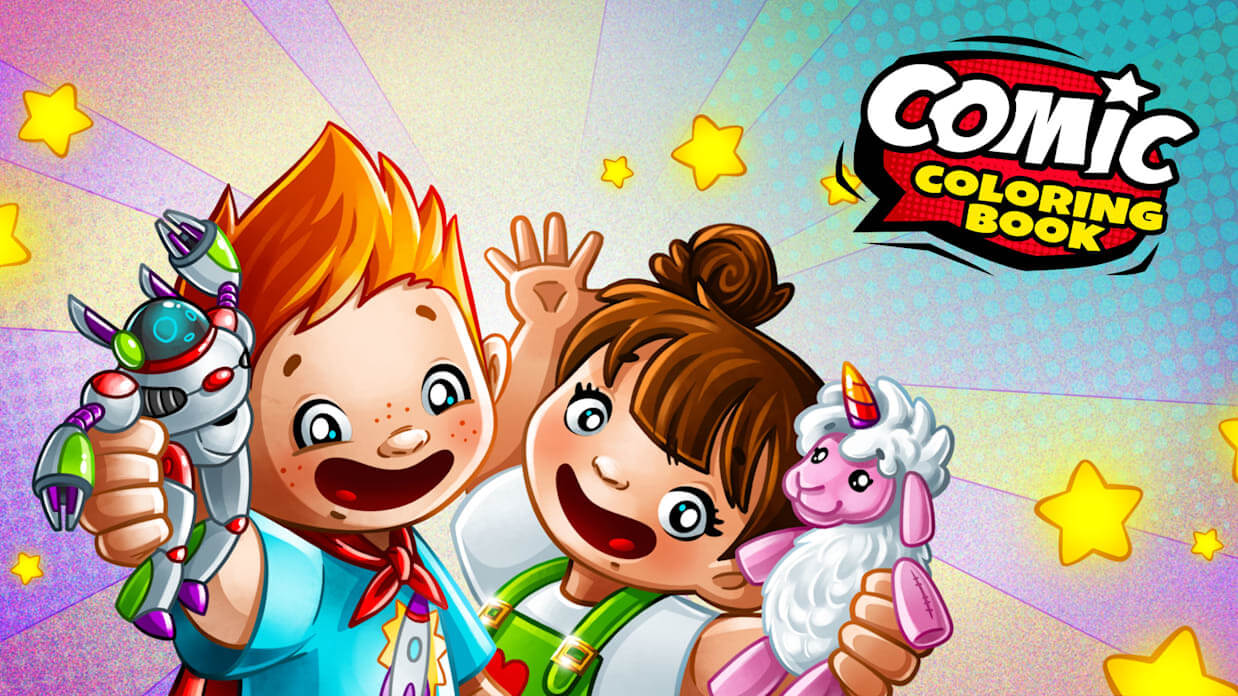 Does your child fancy manga or anime type of drawings? If they do, then you can download this one free from Nintendo E-Shop.
Follow our guided steps here to be able to download this free game! You can download other free games too using these steps.
Sign into Nintendo E-Shop (We recommend signing in using QR Code as it's way easier to type in your password via your phone)
Go to Games/Downloadable Content and Filter from lowest to highest.
You will be able to find Free Games and DLCs. If you're looking for a particular game with Demo, search under Games with DEMO.
You can also search the link here Search Nintendo.com and filter the price list from low to high to view free games.
We also reviewed the other free coloring game that can be downloaded – Coloring Book in our 2022 list of Nintendo Switch games.
There's yet another free-to-download coloring game known as Coloring Page (Lumberhill Tales), so you can check them out too while you're at it!
Game Info
Comic Coloring Book for Nintendo Switch – Nintendo Official Site
Coloring Pages: Lumberhill Tales for Nintendo Switch – Nintendo Official Site
Coloring Book for Nintendo Switch – Nintendo Official Site
2. Kirby and the forgotten land (3 years+)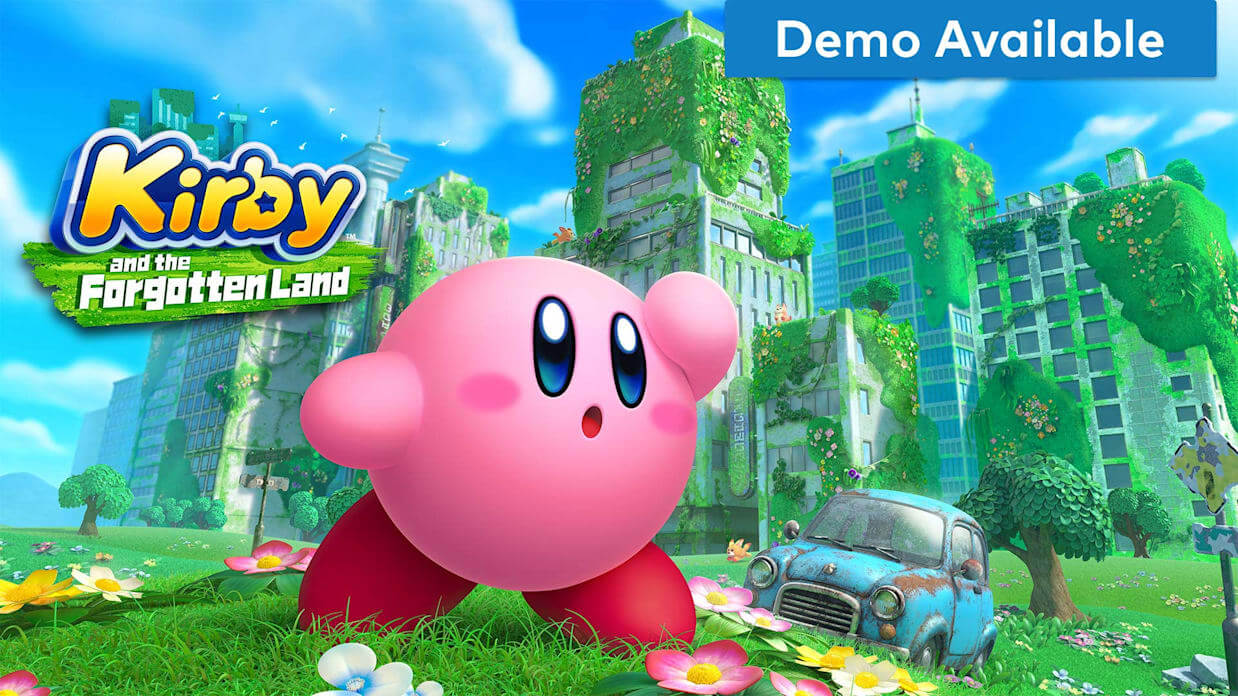 This was released quite some time ago in March 2022 which we did not add to our 2022 switch gaming list. It's one of the super straight forward, quick and easy games to play with young kids so definitely do try out this cute game. It is well-designed and has 2P cooperative play.
Unlike Kirby All-star it's different in many aspects of gameplay
Personally, we've tried this one with kids 3 – 5 years old and find it still playable. Your child may struggle with the controls while getting used to a Nintendo Switch controller all they need to do is follow you and master some directional keys at least so you'll be able to progress the game.
You on the other hand will have to do most of the attacking and boss fights or switch characters around to help out. Similar to other action games like Mario and Yoshi.
* YOUNG GAMERS TIP: If your child is still getting used to the switch controller, you can control Kirby and give your child the 2nd player. You can fight through the game on your own and if your child gets stuck the 2nd player will automatically warp to Kirby. Hence young kids will be able to simply just follow through with ease while experiencing the gameplay.

Kirby and the Forgotten Land, Nintendo Switch
3. Just Dance 2022 / 2023 (3 years+)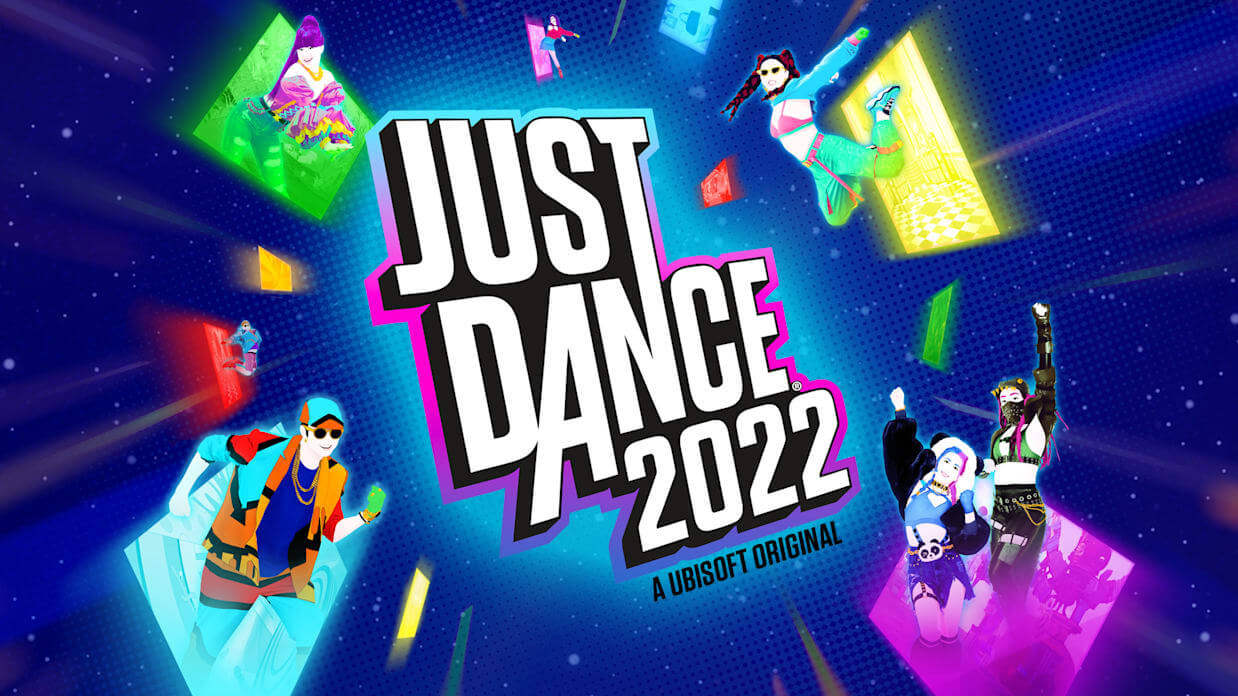 If you've played earlier Just Dance games (i.e.: Just Dance 2018, Just Dance 2019, Just Dance 2020, Just Dance 2021) you will be happy to know that there's a kid's mode with suitable content for young ones. You can find the song list for kid's mode here. It's suitable for young kids that love to dance and move.
Just Dance is also a game suitable for everyone, hence great for a whole family workout where everyone can have fun.
Just Dance 2023 was just released in Nov 2022, it currently doesn't have kids' mode but still offers family-friendly songs for kids to join in.
Game Info:

Just Dance 2023 Code in Box ASI Nintendo Switch
Just Dance 2022 – Nintendo Switch
4. Disney TSUM TSUM FESTIVAL – Nintendo Switch (2.5 years – 5 years)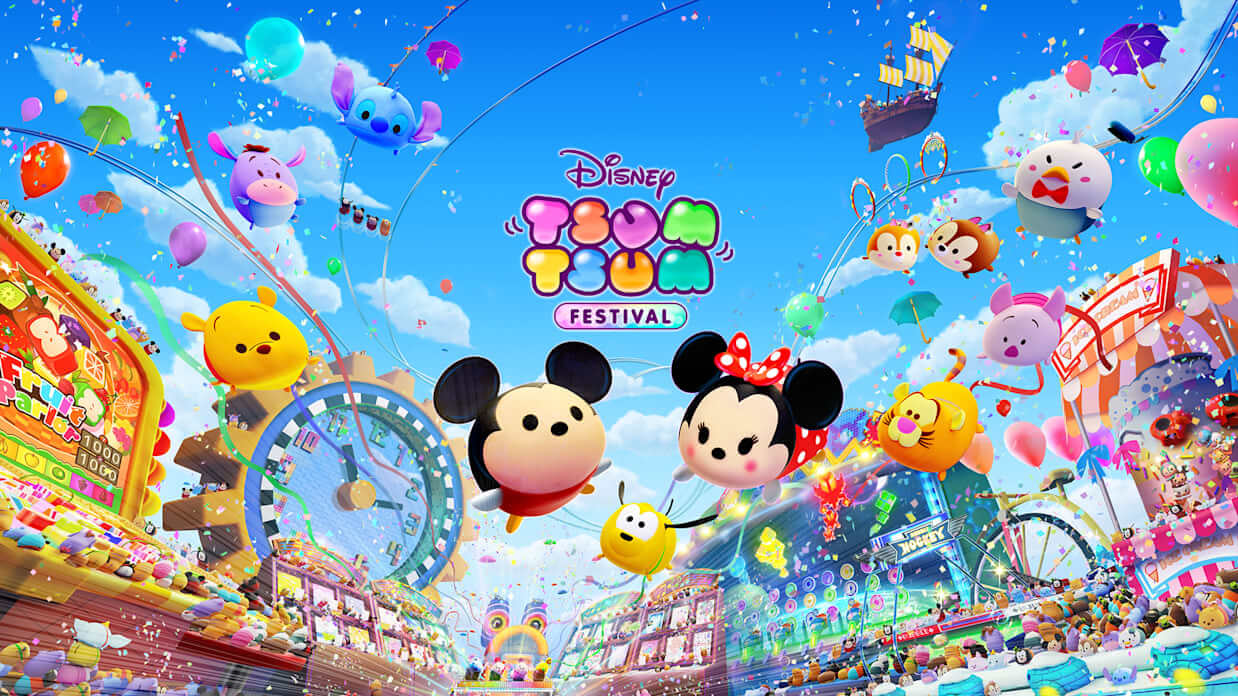 Who doesn't like TSUM TSUMS? Any Disney fan kids or adults will love this cute game. Most of all it's easy to play for kids between 2.5 to 5 years old. Older kids can also enjoy this game which makes it a great family addition to having.
Disney TSUM TSUM FESTIVAL is a puzzle game that has various activities like Bubble Hockey, Curling, and Coin Dozer, plus it supports multiplayer and network multiplayer modes.

Disney TSUM TSUM FESTIVAL – Nintendo Switch
5. CoComelon: Play with JJ (2.5 years and above)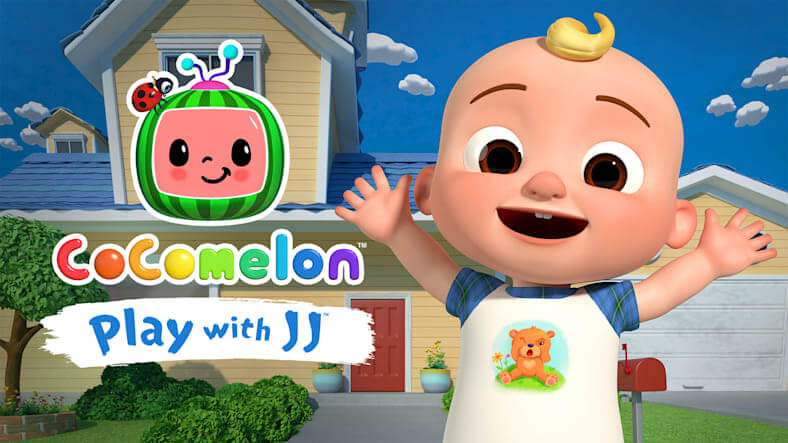 Toddlers and babies love CoComelon sing alone tunes. If your child is one of them then this is a good game suitable for preschoolers.

6. Chocobo GP (6 years+) / Go Vacation / Race with Ryan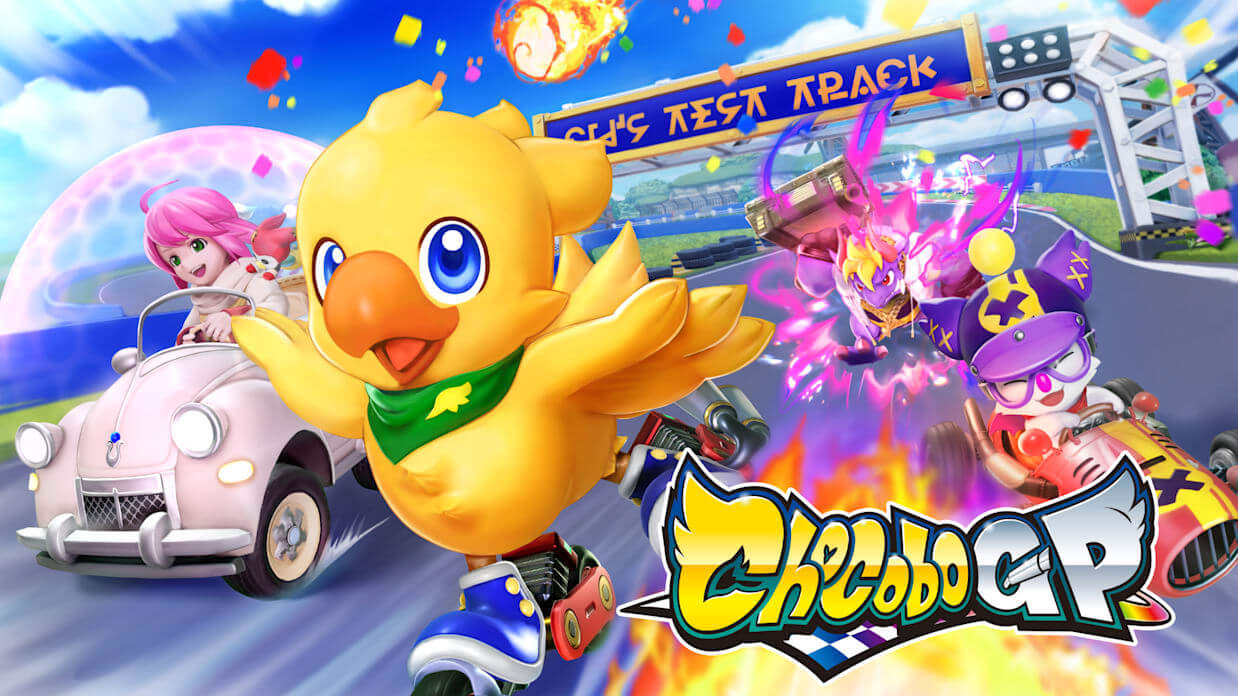 Chocobo GP is a kart-racing game from Square Enix from the Final Fantasy franchise. If you're a Final Fantasy Fan you would know that Chocobos are a cute yellow bird Mascot in the Final Fantasy Series. It's also similar to Mario Kart Deluxe which we also reviewed in our 2022 list of Nintendo Switch games.
It has however received many mixed reviews but is still worth it to play, and it does plenty of new things to set itself apart from Mario Kart.
But we would recommend it for older kids (6 years and above), instead, there are some similar alternative games to Chocobo GP like Go Vacation or Race with Ryan that are more suitable for younger kids Ages 3+ that we recommend checking out.

Chocobo GP – [Nintendo Switch]
7. My Friend Peppa Pig (2.5 years – 5 years)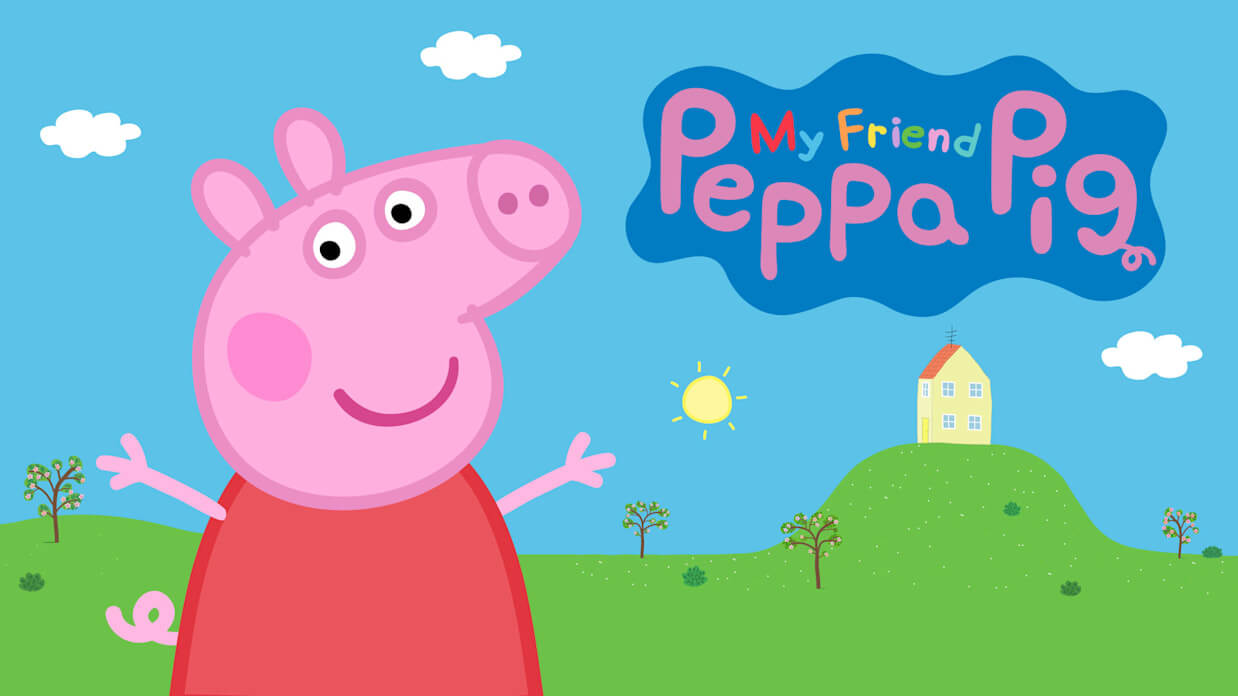 In this game, kids can build their own characters, join Peppa on an adventure and explore Peppa pig's world. This game is more suitable for preschoolers between 2.5 to 5 years of age but it's a single player game whereby your child can explore on their own.
It has received mixed reviews, some saying that the game is way too simplistic and repetitive. Nevertheless, we know young kids like repetitiveness so they may love it although you hate it.

My Friend Peppa Pig – Nintendo Switch
Additional Gaming Tips
These are just same of the games we are recommending for 2023 but there're many more. We found that in the case of young kids 5 and below, they are generally able to use tablets or IPads easily from the age of 2 years old but when it comes to Nintendo Switch controllers, they may struggle to multitask their hand coordination and thumbs. i.e.: move and jump at the same time.
Our observations are that they may also get overwhelmed with too many events happenings in the game that they tend to lose focus in the game entirely. Thus, it's important to give them lots of breaks, allow them to get used the controls, be patient and not become too frustrated when they fail to achieve your expectations because you will need to help them a lot.
Try to offer more relaxing choices of games that are slower paced. If you like action-adventure games, then games like Yoshi and Kirby and the forgotten land are easier to progress.
We also recommend the following game review website for young kids – Taming Gaming. This site provides useful breakdown information (i.e: age rating, benefits, skills required to play a game) on kids' console games and even board games. It will help parents to make a more informative decision whether to buy a game. Video games are also categorized in specific age groups here on the site. We have added this site to our list of online Educational Resources here.
Either way, even if kids can't fully play a game, they will still enjoy the cinematic moments and journey through the games when you play with them as it's a newfound adventure for them too. They may even come to you for more opportunities to hone their gaming skills.
What's your child's favorite switch game? Share them in the comments below!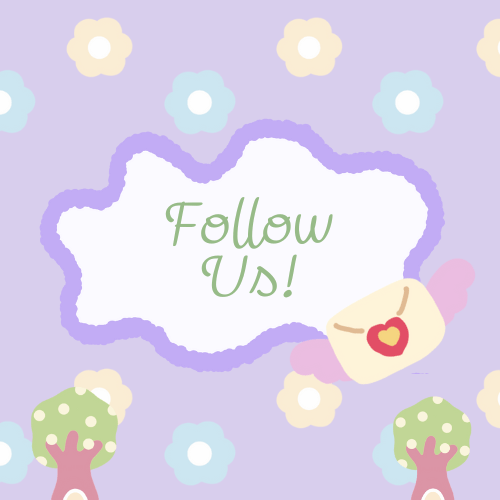 Follow us on Facebook/Pinterest for the latest blog updates, freebies, and Ukulele printables.
Warmest Regards,