(Last Updated On: November 15, 2022)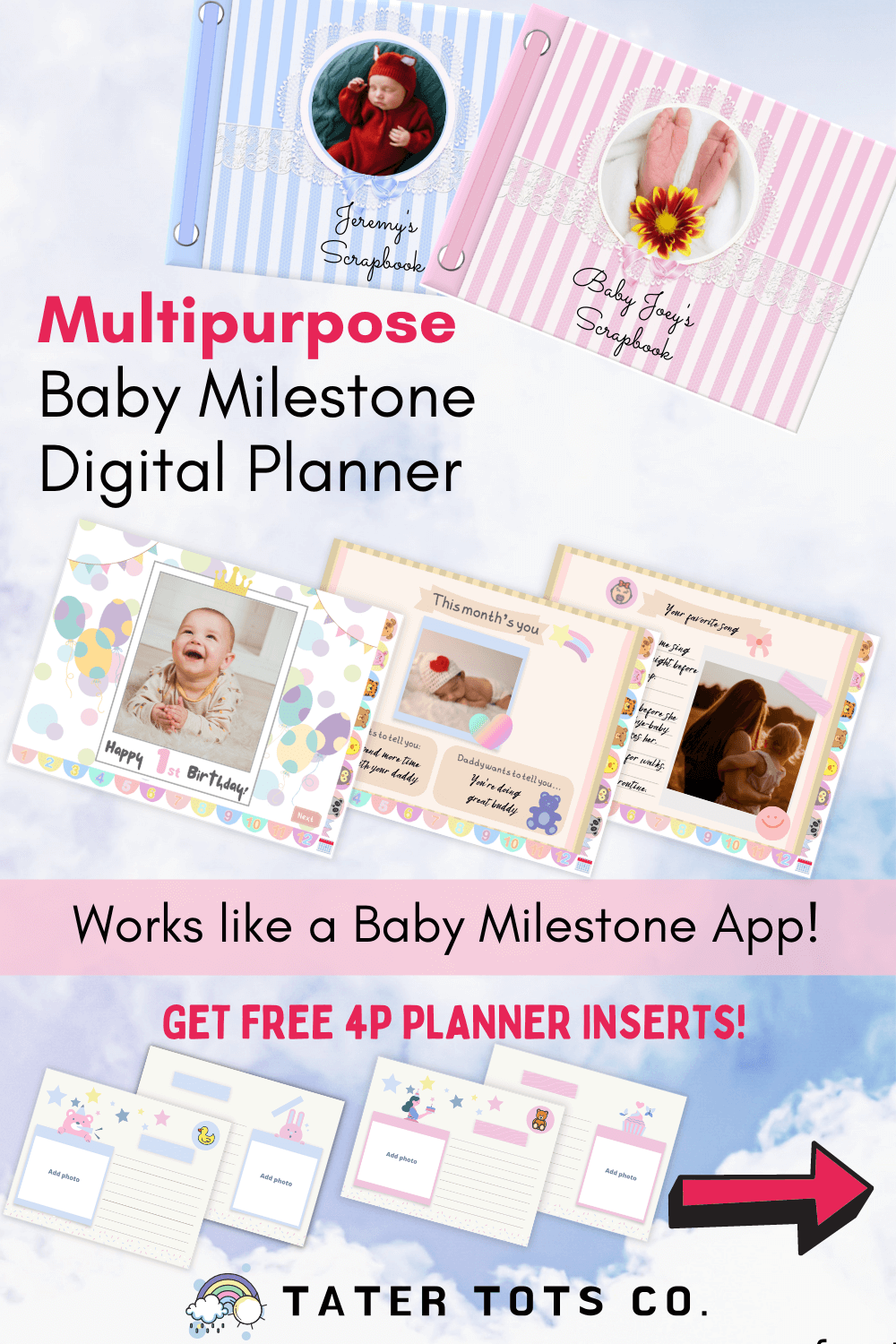 Don't want to download another Baby Milestone App on your mobile device? Try this Multipurpose Baby Scrapbook Digital Planner!
Introduction
Have too many apps on your mobile device and don't want to download an additional Baby Milestone App or Baby Tracker App?
We provide an alternative solution which works similar to Baby Milestone Apps but utilizes a digital planner compatible with mobile tablets to keep track of all you and baby's needs.
We've put together an extensive and comprehensive Baby Milestone Digital Planner that has various functions which will keep you and baby fully covered for baby's first year.
The 114 page fully hyperlinked digital planner works as a scrapbook, photo album and baby tracker all-in-one to record baby's first year important milestones.
Digital Scrapbooking vs Traditional Paper Scrapbooking
With digital scrapbooking you can go paperless, saving time and effort making a full scale physical scrapbook.
In traditional paper scrapbooking you need to arm yourself with multiple scrapbooking tools (i.e.: huge stash of papers, embellishments, cutting tools, pens, glue, etc.). All these tools require space, time, maintenance and not to mention cost. Furthermore, you will need to print out your photos which are probably already digital. Traditional Scrapbooking can get messy and definitely requires some cleanup.
With digital scrapbooking, you just need a computer or mobile device which is a lot less hassle. Other advantages of digital scrapbooking include being able to undo, redo mistakes and money savings as you can reuse digital scrapbooks and modify them to your heart's content .
Not only is it cost effective to maintain, they can be synced on cloud – meaning you can access them anywhere as long as you have an internet connect and mobile device.
They can be shared easily with friends and family and is a wonderful way to preserve your memories, photos, and stories.
Baby Scrapbook Digital Planner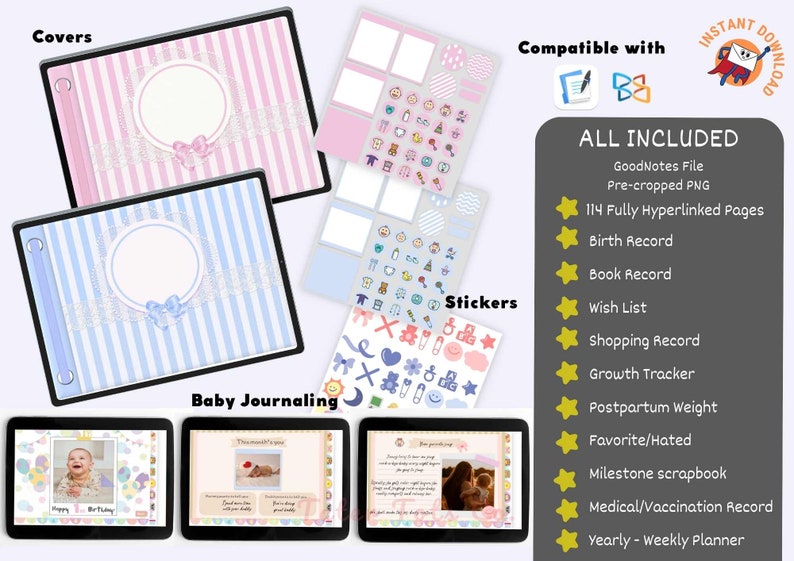 Treasure baby's memories and first time events. There's always a first time for everything.
Whether it's your child's first birthday, first time crawling/walking, every single precious memory can be recorded!
This digital planner/scrapbook provides full coverage for your child's first year milestones with the following functions,
1. Birth record, reading record
2. Wish list, shopping record
3. Growth chart, postpartum weight tracker (for mom)
4. Favorites and hated things
5. Baby Photo Album
6. Parenting notes
7. Vaccination record and medical condition
8. 2 covers you can choose from
Other sections include the how to use, sticker page (with 105 pre-cropped and pre-imported stickers, GoodNotes file included) and pages for milestone recording for 12 separate months.
How to use the the Digital Planner
This digital scrapbook is designed to be used in Annotation apps such as GoodNotes, Notability, XoDo, or Noteshelf and is recommended to use it on tablet using a stylus.
Free 4P Planner Inserts Download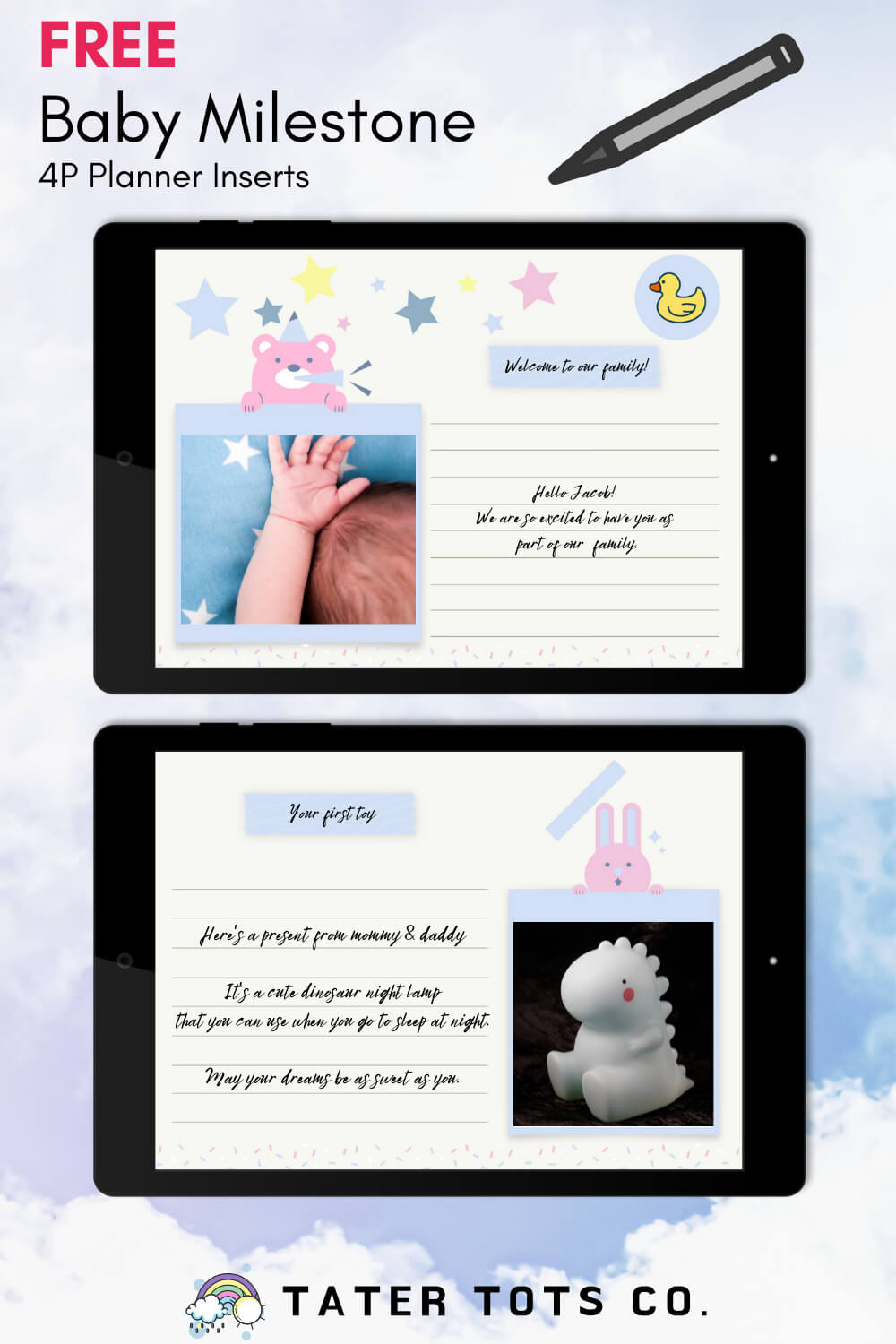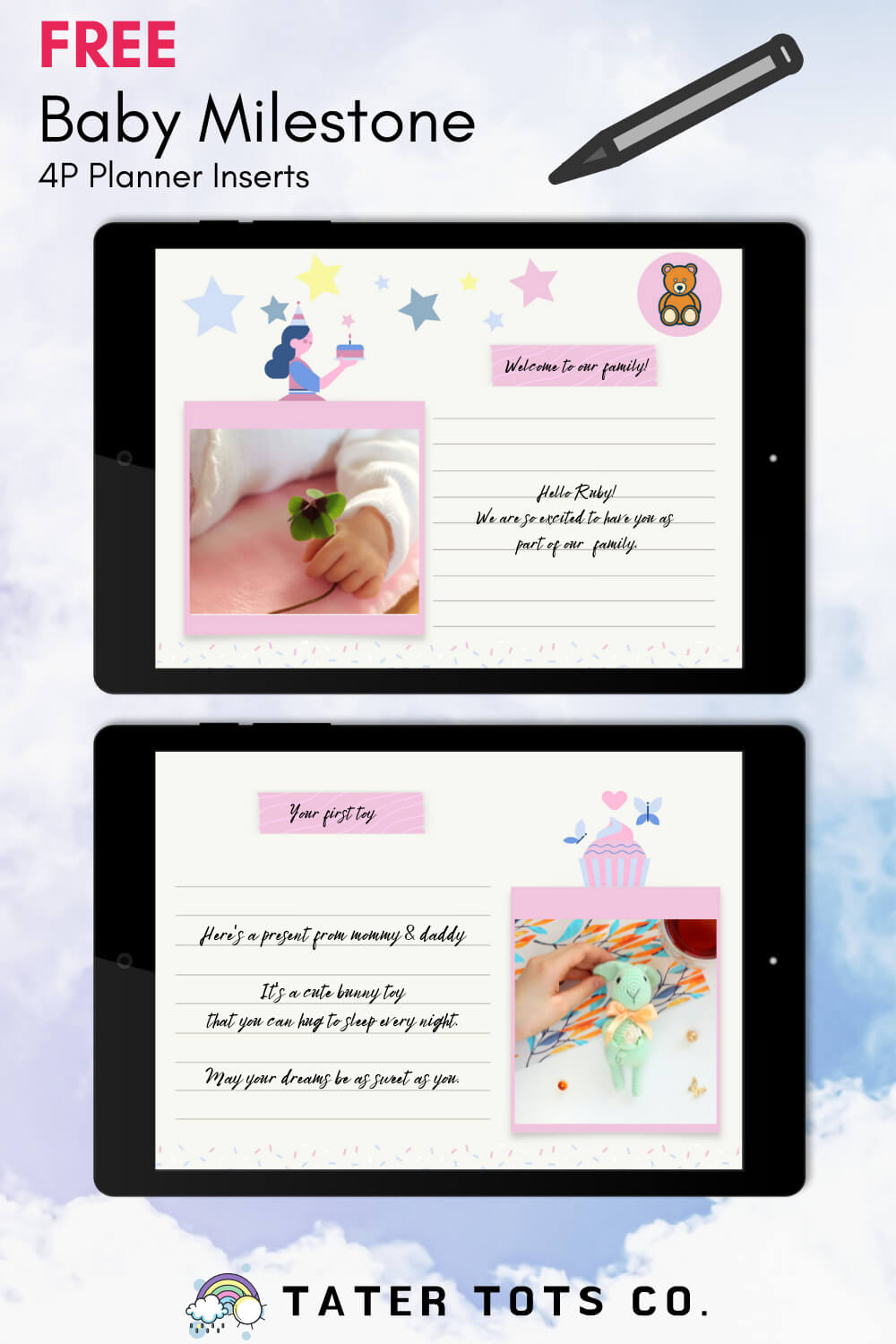 You can insert these into your own digital planner and annotate from there.
The sizing is 1024×768 px which is optimized for tablet viewing.
The free 4P Planner insert is included in the Baby Milestone Digital Planner.
Click here to download
Other Baby Milestone Journaling Ideas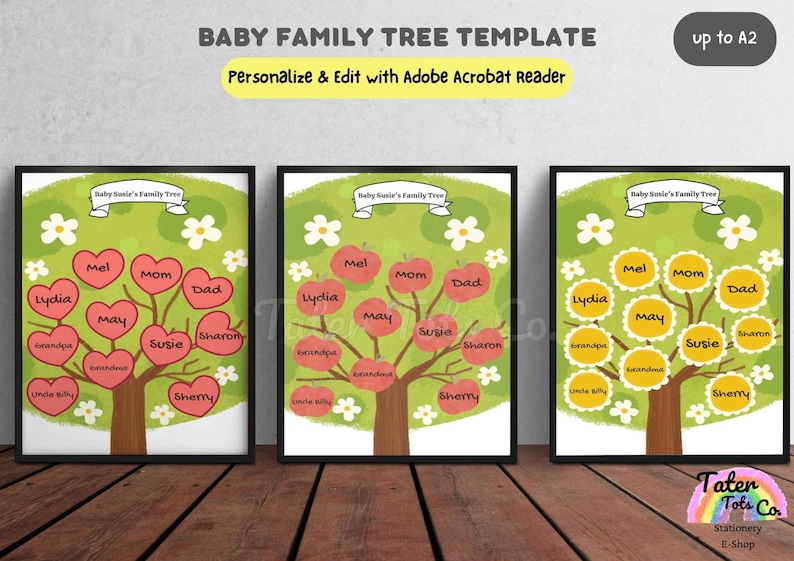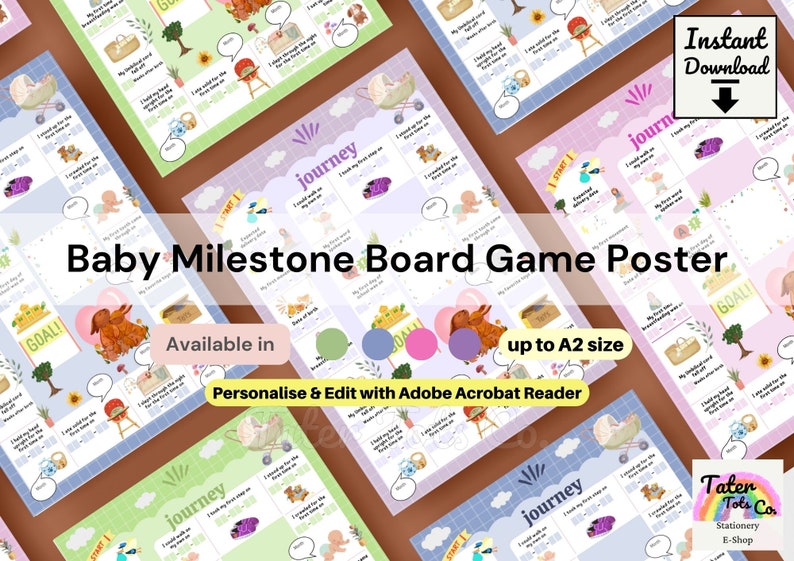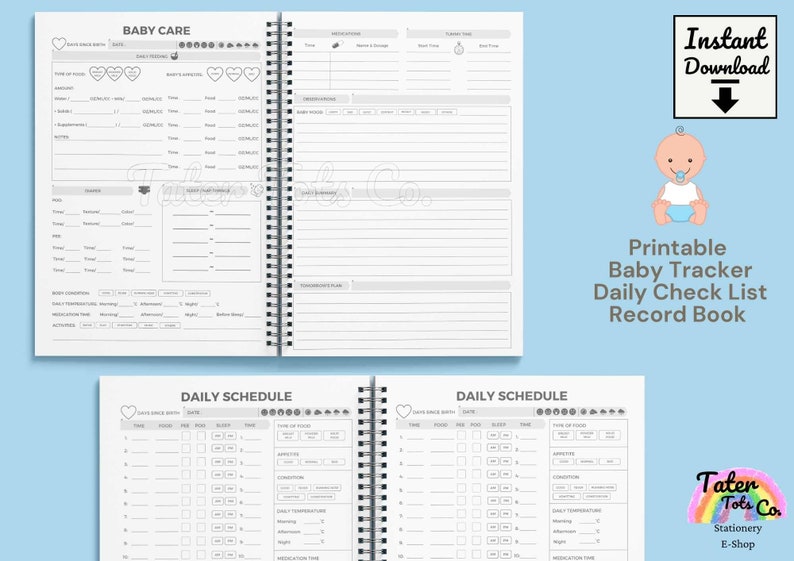 Conclusion
This is a digital planner that's bound to keep postpartum moms busy and occupied with so many activities to record down and plan.
As baby grows, when you look back or read baby's scrapbook together you will certainly be glad you recorded all these precious memories and milestones.
Do you think Baby Milestone digital planners can replace Baby Milestone Apps and Baby Tracker Apps? Share your thoughts in the comments below!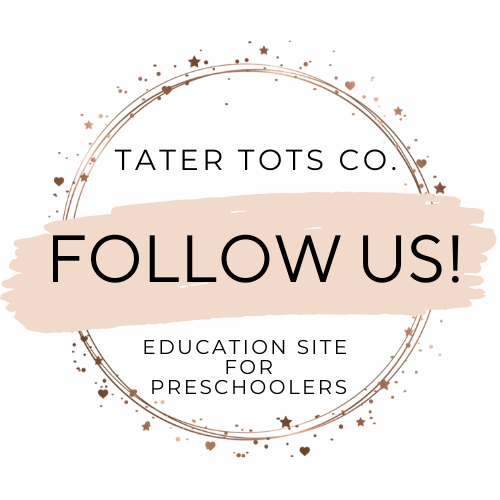 Follow us on Facebook/Pinterest for latest blog updates, freebies and Ukulele printables.
Warmest Regards,