(Last Updated On: January 20, 2023)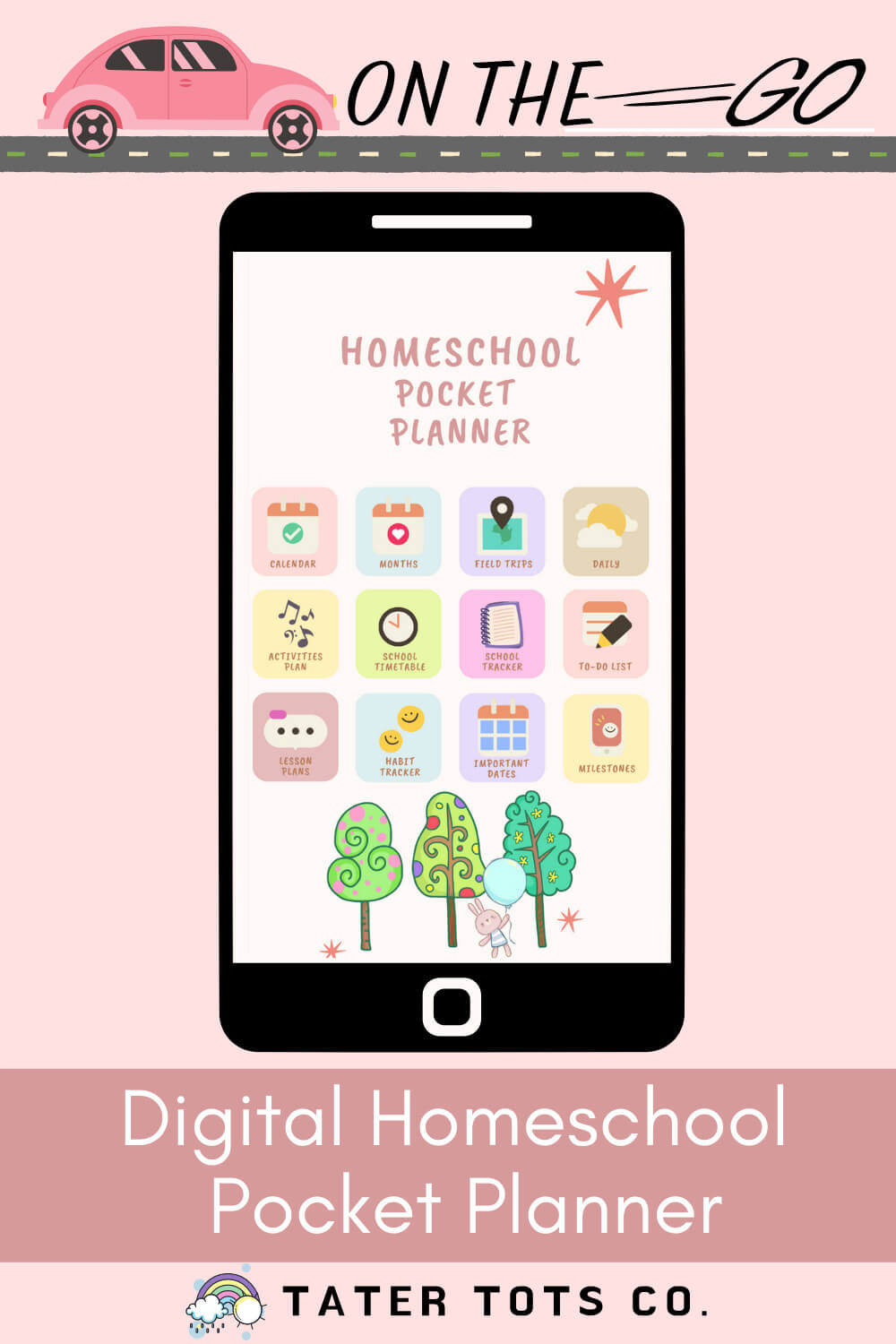 Outdoor Homeschool: How To Homeschool On-the-go With The Digital Homeschool Pocket Planner
Introduction
Instead of doing homeschool at home, sometimes you may find the need to homeschool outdoors when commuting or even working.
In times of uncertainty, there could be various circumstances whereby you are forced to homeschool your kids outside of home.
Or, sometimes your family may enjoy outside adventures during the day whilst making use of quality learning time by taking learning outdoors.
Therefore, we have put together a brief guide on some reasons why you may need to homeschool away from home and tips on how to manage.
You can make homeschool on-the-go stress free and enjoyable with these fun, easy tips and resources.
Related Article: The ultimate homeschool planner that covers all that you need for preschool homeschooling moms
Outdoor homeschool vs Homeschool on-the-go
Just a quick explanation on the definition and difference in outdoor homeschool and homeschool on-the-go.
Outdoor homeschool means you take homeschool activities and have them outdoors while homeschool on-the-go could mean homeschooling outdoors or indoors but you're always on the move. Homeschooling whether outdoors or indoors will however always be on-the-go.
Why you may need to Homeschool on-the-go
One of the more common reasons why you may need to homeschool on-the-go is because you have a tight schedule.
For example, if you have a large family of kids involved in several extracurricular activities, you may be busy commuting to and from places trying to manage the kids and your own personal work or activities.
Other reasons could be your family enjoys outdoor activities and the kids need outdoor activity time to play, relax and sometimes just get distracted.
Benefits of Outdoor Homeschool
Outdoor learning provides plenty of opportunities for kids to learn about nature and science.
Also when it comes to messy activities like sand play, sensory activities or art & craft, you can have them outdoors which will reduce cleanup after activities.
Not to mention it improves mental health, builds a stronger immune system and increases creativity by providing inspiration.
You get plenty of hands on experience, reduced screen time and there's always something exciting and new to do and learn outdoors.
Fun Outdoor Homeschool Activity Ideas for young kids
Art & Craft
Gather art supplies that are simple, easy and ready prepared (no-prep, mess free activities).
For coloring activities, bring coloring books or mess free coloring books and crayons for kids.
Refer to this article here on some examples of mess-free art & craft activities.

Activity Books
Bring portable, road-trip type of activity books.

Physical Education
Do stretching, simple yoga poses which are easy for young kids to follow and learn. Or take them on short nature walks and strolls.
Choose suitable physical activities based on your child's age. For kids 2-5 years old they can do simple stretching and yoga exercises.
However, for younger kids below 2 they may only be able to do simple stretches, practice crawling or walking (i.e.: wriggling toes, having a massage or tummy time).

Reading a Book
Bring your child's favorite book and read to them in a comfortable place.
Or have a picnic while reading aloud story books. Bring some snacks or pack lunch, find a nice spot in the local park and spread out a picnic blanket to eat and read.

Nature Observation
Simply observe, study or talk about plants, animals, insects, nature or the weather etc.
Young explorers have so much to learn about nature and science when exposed to outdoor activities.

Gardening
Teaching young children about gardening has various benefits. Young children can learn new skills while having fun.
They can also develop self-confidence by spending time in the garden tending to plants or growing their own food.
These are just some examples of possible outdoor homeschool activities to do.
It's up to homeschool moms to plan and schedule events along the way.
Just be sure to make good memories and have fun while you're at it.
How do you homeschool on the go?
The most important tip is probably to plan ahead the places you want to go for outdoor homeschool activities.
Being well prepared is crucial. You will need to prepare the necessary materials, equipment, snacks, clothing or even plan your road trip/commuting ahead and schedule activities to avoid last minute surprises and stressors.
Having a on-the-go digital mobile phone pocket planner also works since you can bring the planner anywhere.
Mobile phones have become a necessity in life whether we like it or not. Due to it's portability you can bring your mobile phone around anywhere and everywhere making your outdoor on-the-go homeschooling needs paperless and effective.
However, a digital pocket planner should only be used to reference your daily itinerary or schedule for planning and provide you the support on your homeschooling needs.
Activities should be enjoyed outdoors and with minimal screen time.
The Homeschool Digital Pocket Planner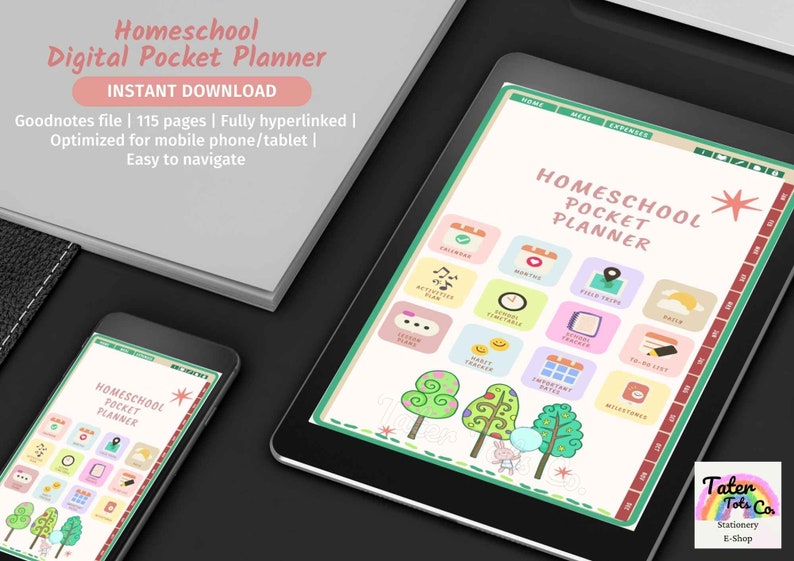 We know homeschooling moms are always busy and on the go. With this in mind, we have designed this homeschool planner to be a compact solution for all your homeschooling needs regardless of your child's age.
The homeschool digital pocket planner is optimized for mobile phone usage (Android or IOS) and compatible with annotating apps like Goodnotes, Notability, XoDo, Noteshelf, and vice versa. It is also designed for easy navigation with intuitive hyperlinks throughout the document.
Every page is hyperlinked back to the main page and top right icons (Info & How to use, Note-taking templates, Sticker Page, Reading Log, Account/Password Tracker). Every page is also hyperlinked to each individual month's planner (sidebar).
Comes with a Free sticker pack with 6 pre-cropped/imported digital stickers – you can use this pack or your own stickers on your app and add them to the sticker page which is easily accessed from the top-right menu on all pages.
Details of the menu icons & main menu page are indicated in the Info -> How to use page.
It comes with undated monthly/weekly/daily planners with reusable templates and 2022-2024 calendars. It can be used anytime with many additional templates for notetaking and a scrapbook section in the milestones section that can be used for digital scrapbooking and tracking important kids' milestones.
The planner contains a total of 115 hyperlinked pages and has been detailly designed to provide a simple, intuitive, and easy-to-navigate interface. It is divided into several sections (more info can be found on the How to use page)
1. Calendar (2022-2024 calendar overview 3P)
2. Months (Months overview (1P) + 5 weeks for each month (60P)
3. Field Trip Log (1P)
4. Daily Planner/Schedule Template (1P) to duplicate as needed
5. Activity Plan (3P) + Activity Checklist (1P)
6. School Timetable (1P)
7. School (Homework Tracker (1P) + Assignment tracker (1P) + School Supplies (1P) + Spelling List (1P))
8. Lesson Plan (Weekly 1P/Daily 1P to duplicate as needed)
9. To-do list (1P)
10. Habit Tracker (1P)
11. Milestones (What my kid says 1P + Scrapbook pages 5P)
12. Others: Meal plans, expenses, note-taking (5P)
Some highlights and benefits of a mobile homeschool digital planner include:
Portable as a digital pocket planner that can be accessed anywhere, everywhere
Works well with mobile phones or tablets
Paperless (duplicate as many pages as you need, this will not affect hyperlinks)
Able to sync on cloud
Compatible with annotating apps (which may require an in-store purchase to use)
Optimized for mobile phone/tablet usage

A homeschool digital planner may not be suitable for everyone. We have other homeschool planners if digital planners are not your cup of tea.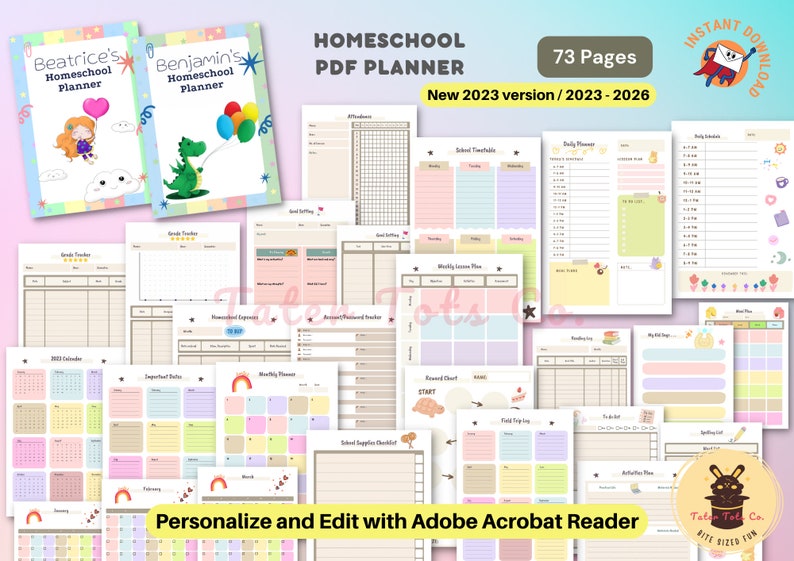 Conclusion
When we spend too much time indoors, it can get unhealthy as it is difficult to break out of the daily household "grinding" cycle of endless household chores, cleaning and to-do lists.
Sometimes outdoors may be what you need to unwind and at the same time offer a good distraction for the kids.
Even if you don't homeschool outdoors, the digital homeschool pocket planner is still a great way to keep you organized and keep on the ball at all times.
Do you like outdoor homeschool activities? Is it helpful to have a digital planner when you're homeschooling on the go? Share your comments below!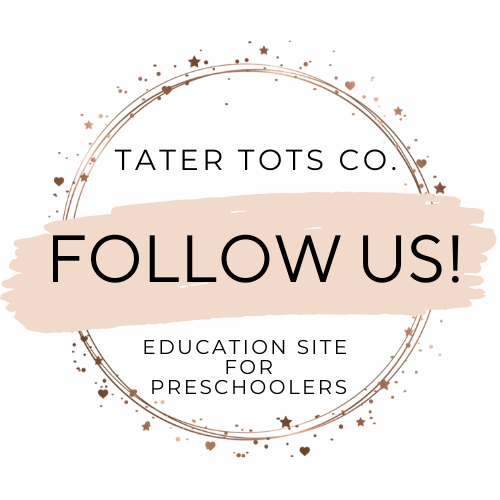 Follow us on Facebook/Pinterest for latest blog updates, freebies and Ukulele printables.
Warmest Regards,