(Last Updated On: April 17, 2023)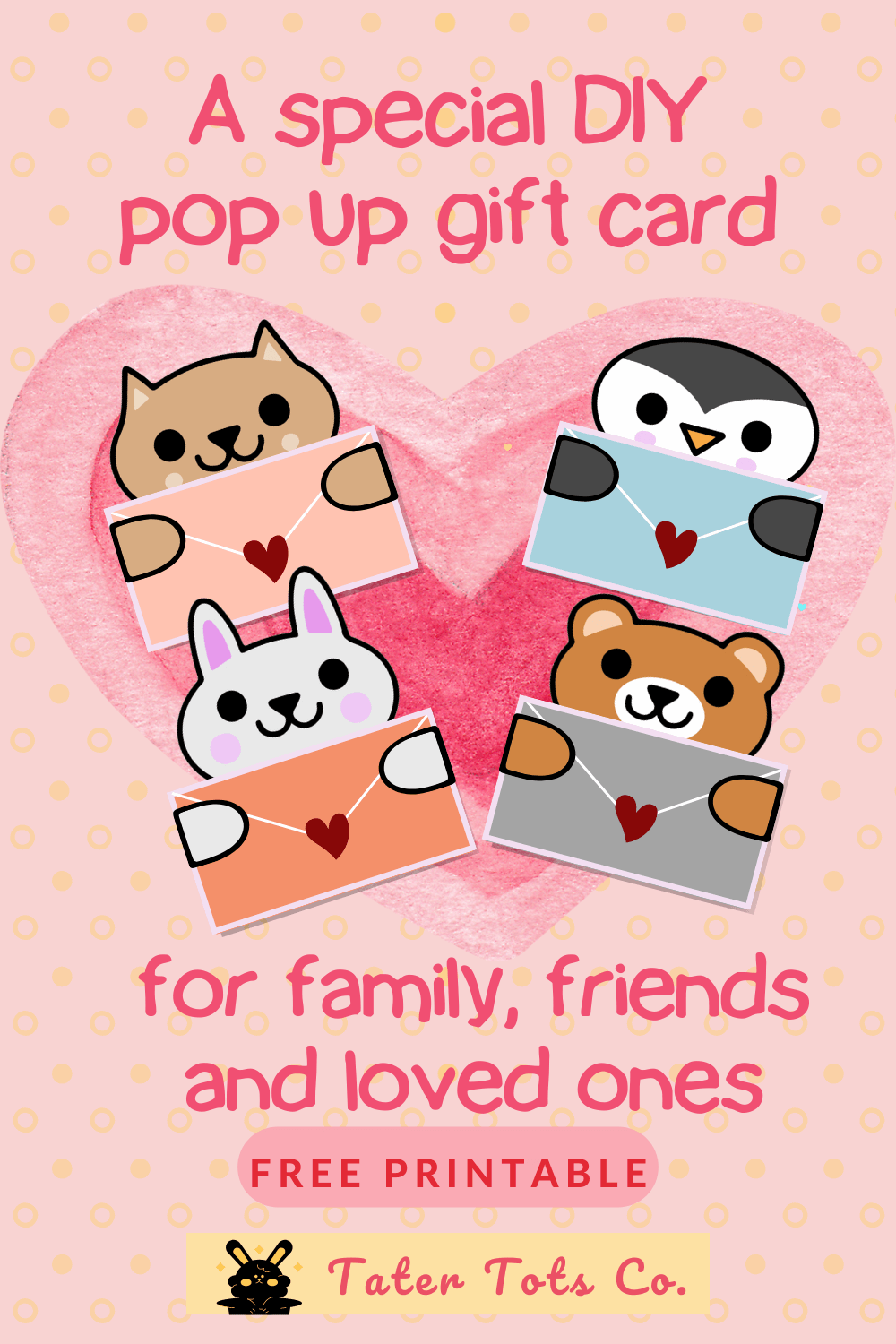 Super easy to make cute Pop up card – Set of 9 different kawaii animals with Envelope template
Introduction
We create our own easy and cute pop-up card in this article. Easy enough for kids to do it on their own too.
Nowadays, pop up cards are increasingly popular.
We love printable cards too because they are convenient to print out on the go and to use for last-minute or emergency gifts.
Here is a set of 9 cute animals holding a letter-writing set that can be printed and then folded to make it double-sided. It comes with an envelope template to gift the card.
This multipurpose card can be given as a birthday, valentine's day, children's day, Christmas card, or just a simple appreciation card to someone special. It can be used as a creative activity for kids to make and comes with both lined and unlined versions. And most of all, it's super easy to make with a simple design to produce the pop up effect.
Related Article: Free Simple Custom Greeting Heart Cards
How to use this pop up card?
Here's a video demonstration of how to prepare these gift cards. They are really easy to do with the template and make a simple gift for loved ones. Also not to mention that it has a very nice pop up photogenic effect when folded and placed to stand upright.
Step 1: Print out the templates on A4 size cardstock in the landscape. The envelope can be printed separately on thick colored paper.
Step 2: Take the animal card and fold it in half along the dotted line in the middle
Step 3: Cut the outline of the card
Step 4: Paste the insides of the card so that it becomes double-sided
Step 5: Fold the neck and the arms inwards to produce the "Animal holding a letter" effect
Step 6: For the envelope template – cut along the outline and fold along the dotted edges. Glue the indicated area and fold along dotted lines.
And you're done! Have fun taking pictures with these cards and gifting them!
Where to download the pop-up card?
Subscribe to us and access our shop's digital download section to download these "Cute Animal Pop Up Cards – June 2022 Freebie" for free.
Check out our shop's free download section here.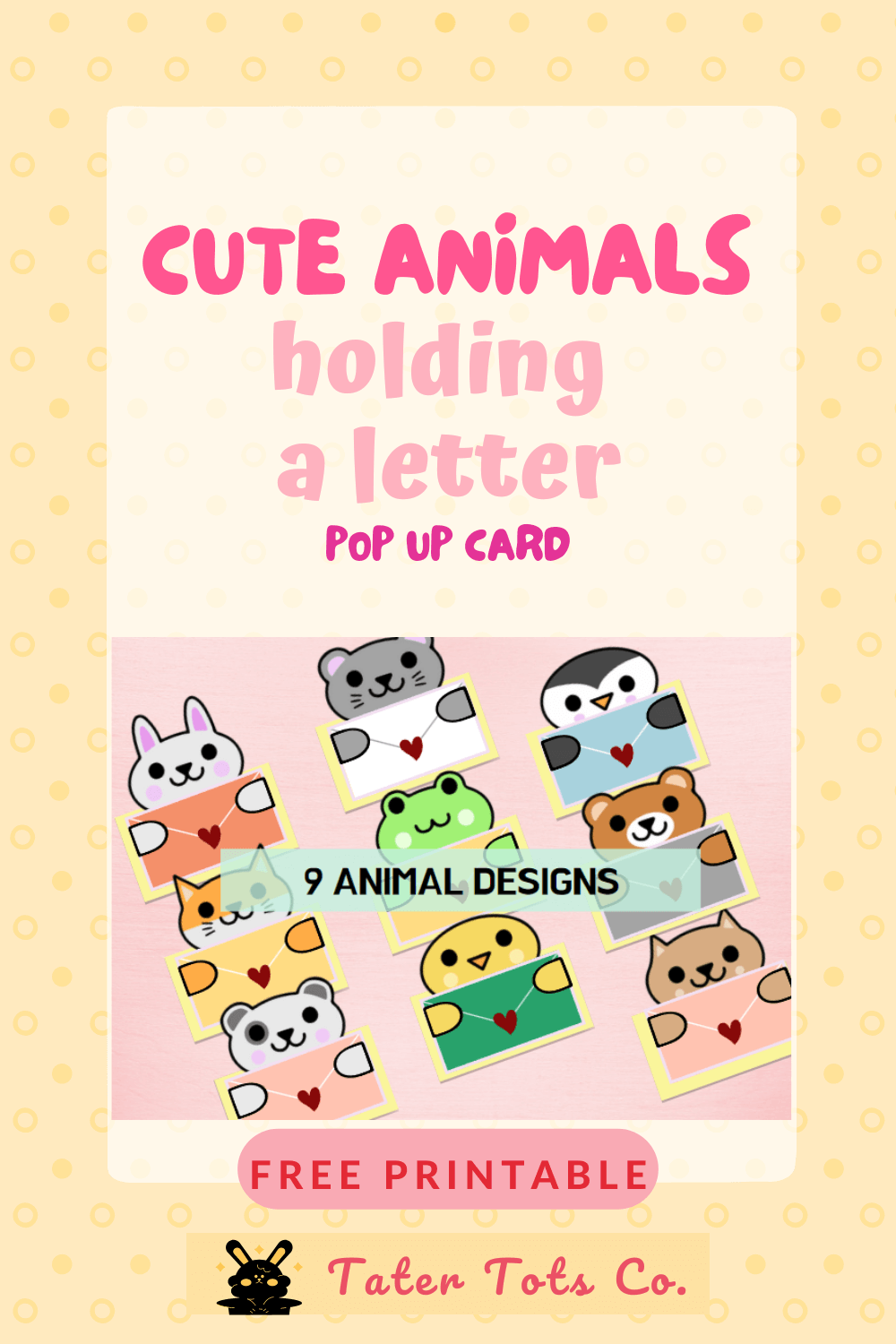 2023 Simple Dreamy Aura Gradient Mini Heart Cards
These trendy little cute heart-shaped cards can be used for any occasion. Edit your own greetings with Adobe Acrobat Reader before gifting them to loved ones.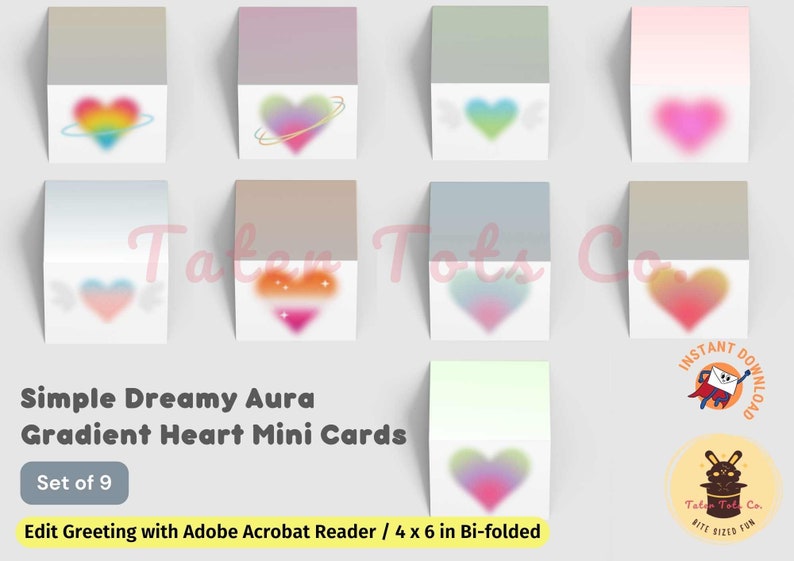 Conclusion
We enjoyed making these double-sided animals holding letter cards and are even more pleased with the outcome of the cards as they look great as a photo prop. Have fun making these creative cards with young kids and they will certainly love these cute cards!
Do you know of any other creative or interesting card activities that kids can make? Share them in the comments below!
For other Toddler Activity Ideas, you may visit the section here.
Attribution
Art Illustrations of Animals by www.freepik.com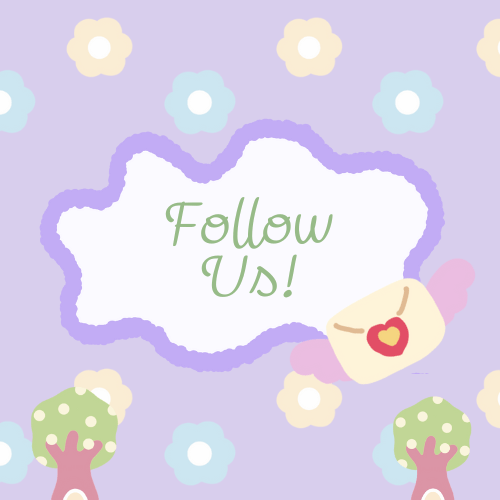 Follow us on Facebook/Pinterest for the latest blog updates, freebies, and Ukulele printables.
Warmest Regards,