(Last Updated On: April 29, 2022)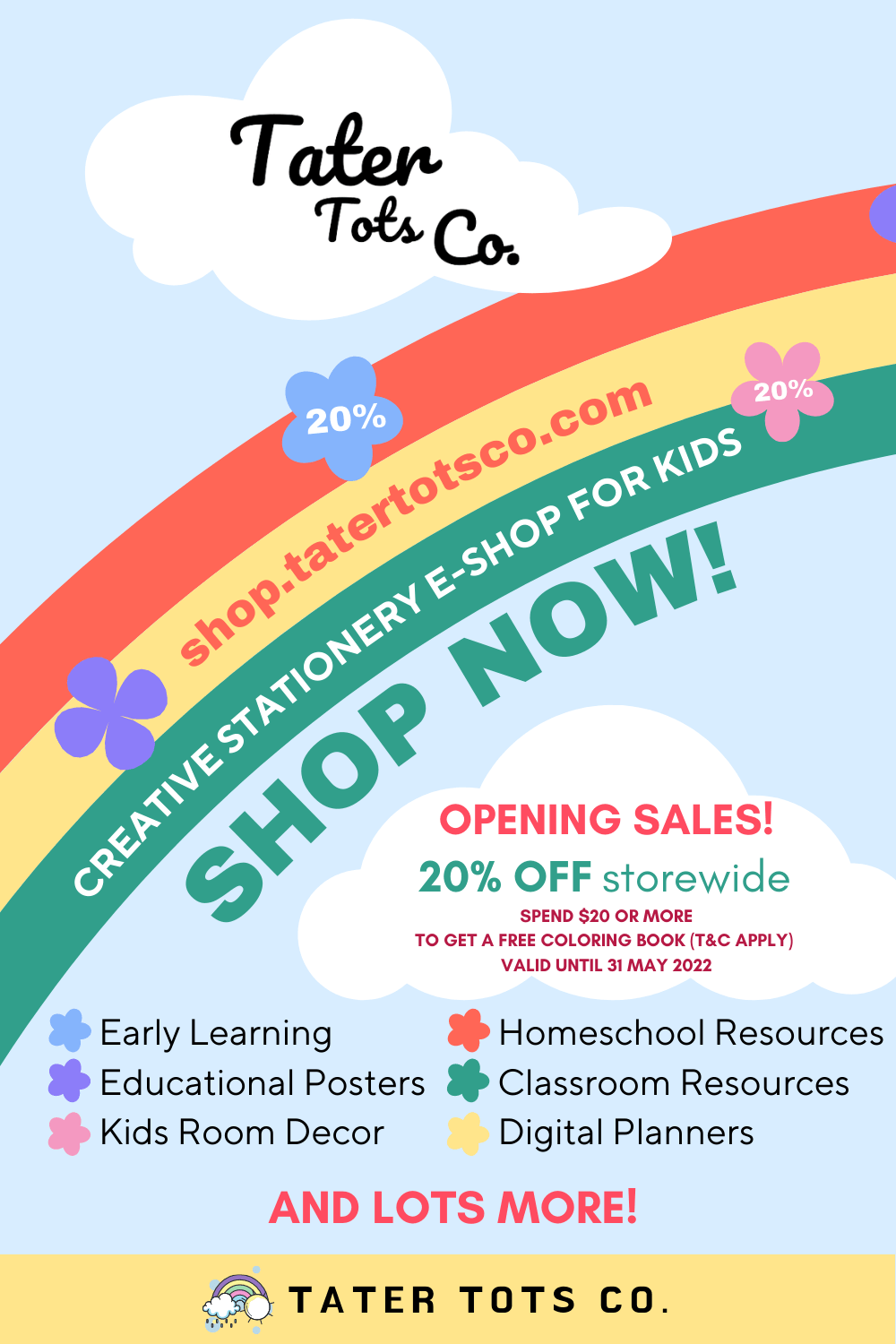 Tater Tots Co. Stationery E-Shop (Newly launched)
This spring, Tater Tots Co. is excited to launch our very own stationery E-Shop brand.
Tater Tots Co. Stationery E-Shop specializes in creative digital E-Resources for kids and families which can be instantly accessed upon download and is available worldwide.
Our products range from early learning, homeschool and classroom resources, printable cards, books, planner templates and also digital planners.
Gain instant access to our collection of homemade digital resources for kids and families!
Click on banner below to shop now!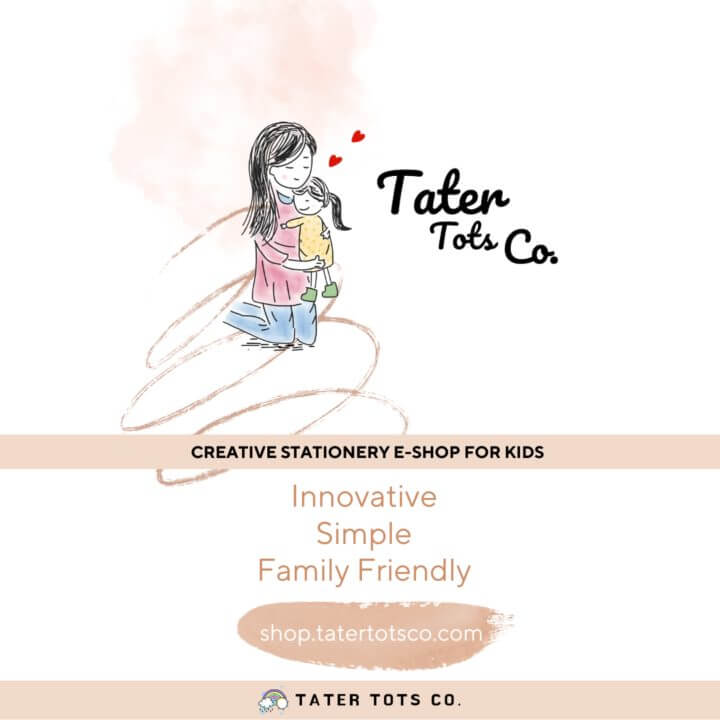 Follow us on Instagram for shop updates and showcase of products.
Warmest Regards,