(Last Updated On: July 4, 2023)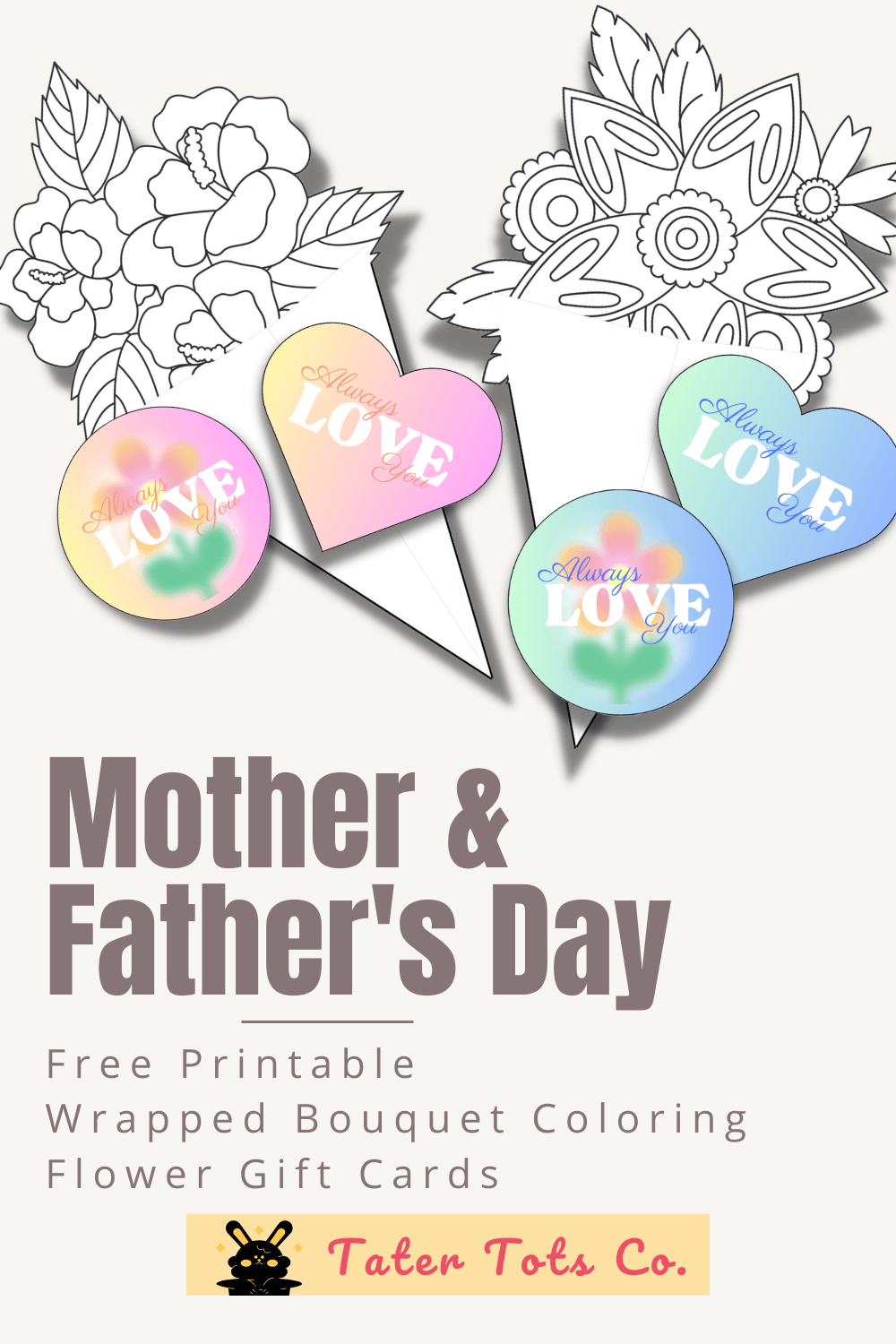 Free Printable Wrapped Bouquet Coloring Flower Mother's day Gift Cards
Introduction
Mother's Day, Father's Day, and Parent's Day are all special days dedicated to celebrating and honoring the contributions of parents. Kids can reflect on how much their parents have done for them and show their appreciation through simple art and craft activities.
While there are many ways to celebrate, why not make a thoughtful foldable gift card together?
In this post, we're excited to share with you a Mother's Day gift card that is not only thoughtful but also easy to make for kids. We've created free printable flower bouquet coloring gift cards paired with lovely cut-out accessories that kids can use to create a unique gift card for parents.
In a few simple steps, they can create a beautiful and meaningful gift that parents will love. So let's get started!
Materials needed to make the DIY printable flower bouquet card
To make these beautiful printable flower bouquet cards, you'll need a few basic materials that you might already have at home:
Printer: You'll need a printer to print the cards on cardstock paper. An inkjet or laser printer should work just fine.
Cardstock Paper: Cardstock paper is thicker and sturdier than regular printer paper, making it perfect for cards. You can find cardstock paper at any craft store or office supply store.
Scissors: You'll need a pair of scissors to cut out the flower bouquet cards after you've printed them.
Glue: You'll need glue to seal the bouquet with the accessory cut out
Colored Pencils or Markers: If you want to add some color to the flowers, you can use colored pencils or markers to color them in before cutting them out.
Once you have all of your materials, you're ready to start making these beautiful flower bouquet cards. Get creative and have fun with it!
Step-by-step instructions on how to make the printable flower bouquet card
Making your own printable flower bouquet card is easy and fun! With just a few simple steps, you can create a beautiful card that will make your parents' day extra special.
Step 1: Gather Supplies
Download the free printable flower bouquet card template here
Scissors
Glue or double-sided tape
Printer and paper
Step 2: Print the Template
Print the downloaded template onto your choice of paper. We recommend using cardstock for a sturdier card.
Step 3: Color the card
Using colored pencils or markers have your child color the card.
Step 4: Cut the card and accessories according to the outline
Using scissors, carefully cut out the flower shapes along the dotted lines. Be sure to cut on the inside of the lines so that the lines do not show on the final product.
Step 5: Fold the Card
Fold the card inwards along the dotted lines such that they look like a bouquet.
Step 6: Personalize the Card
Write a heartfelt message to your parents on the inside of the card. You can also add your own personal touches, such as drawings or more stickers.
Step 7: Add the finishing touch
Paste your cut-out accessories to seal your bouquet or place them loosely inside the bouquet

That's it! With these simple steps, you and your child would have created a beautiful and thoughtful keepsake to share. We hope you enjoy making these printable flower bouquet cards as much as we do!
Download this free printable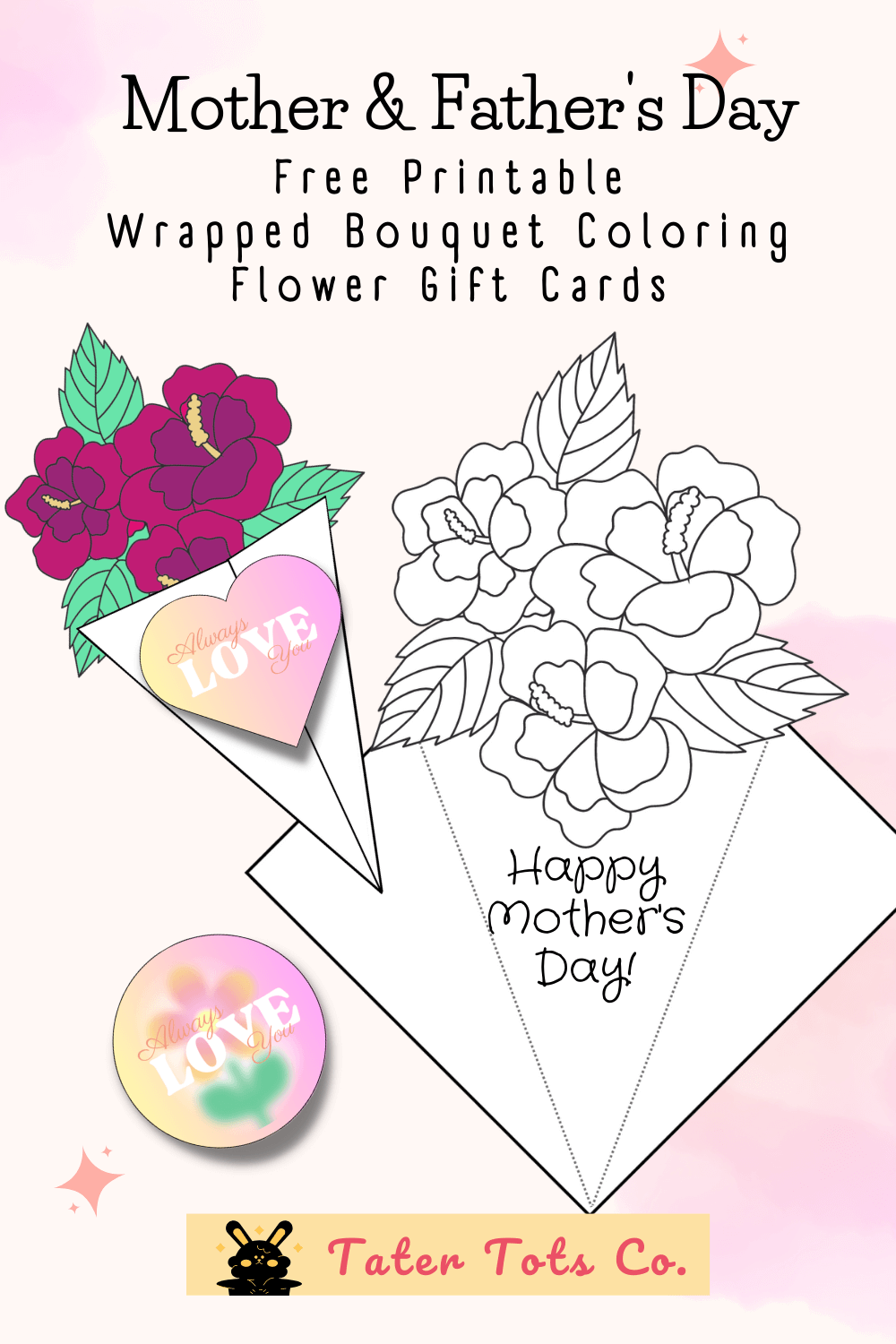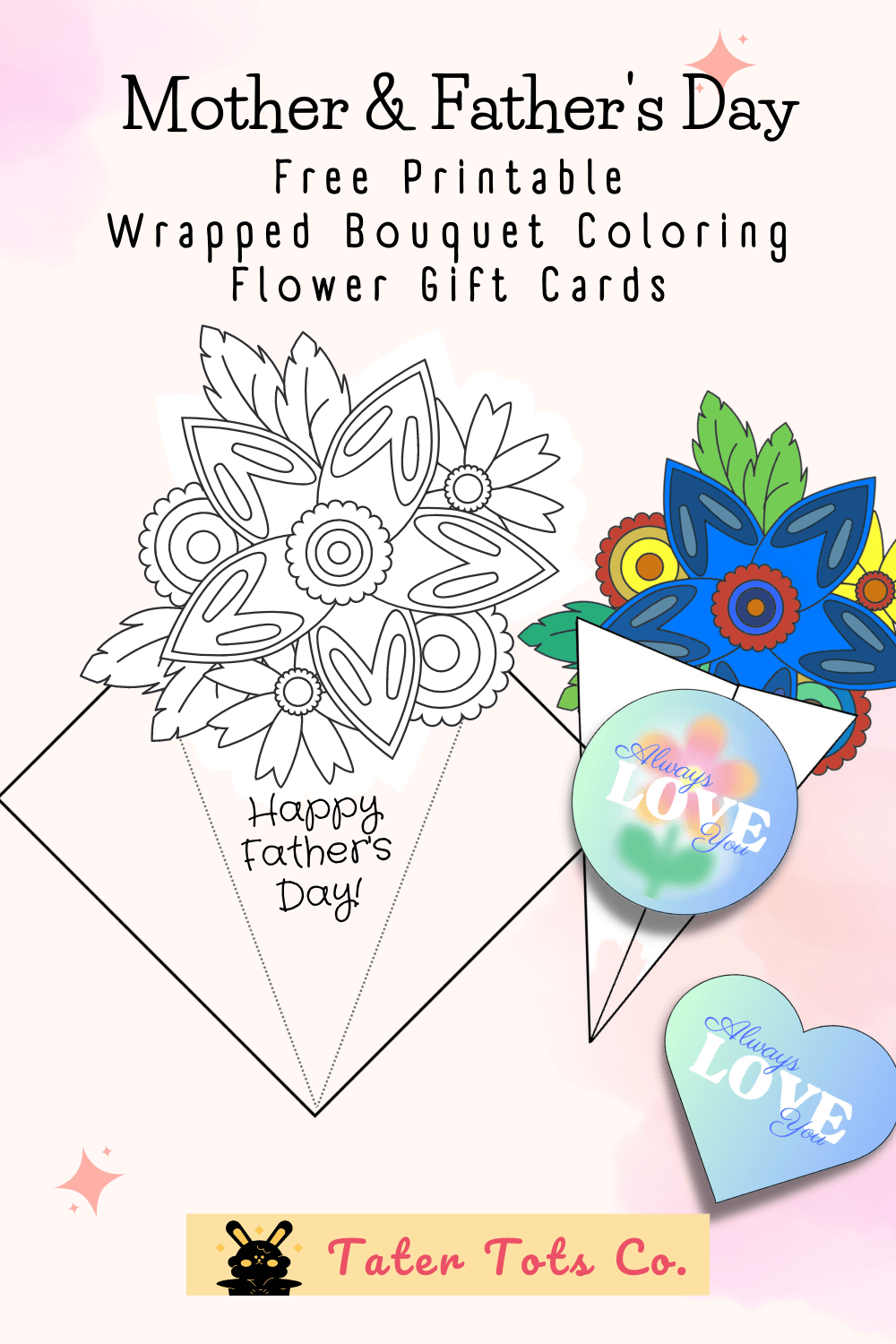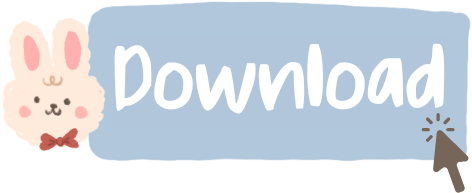 Download the free printable Wrapped Bouquet Coloring Flower Gift Cards here.
By downloading our free printable, you agree to our Terms & Conditions of usage.
Other gift ideas for Mother's Day/ Father's Day or Parents' Day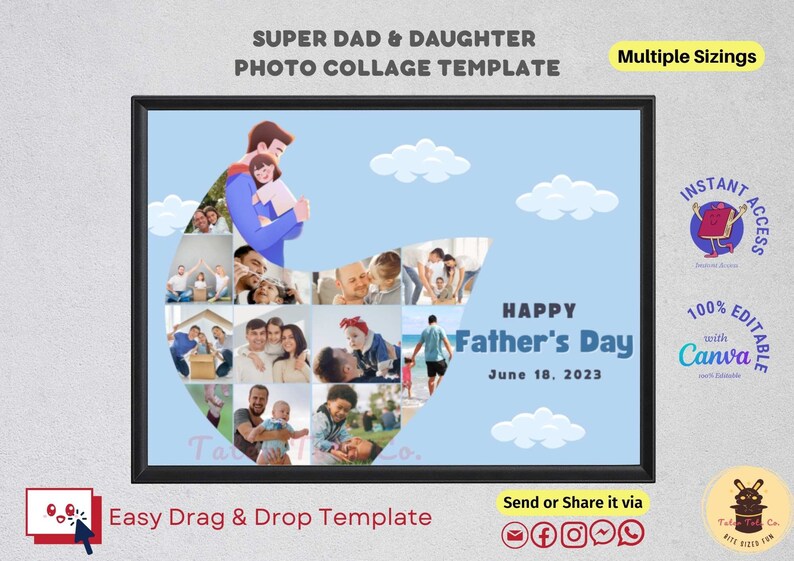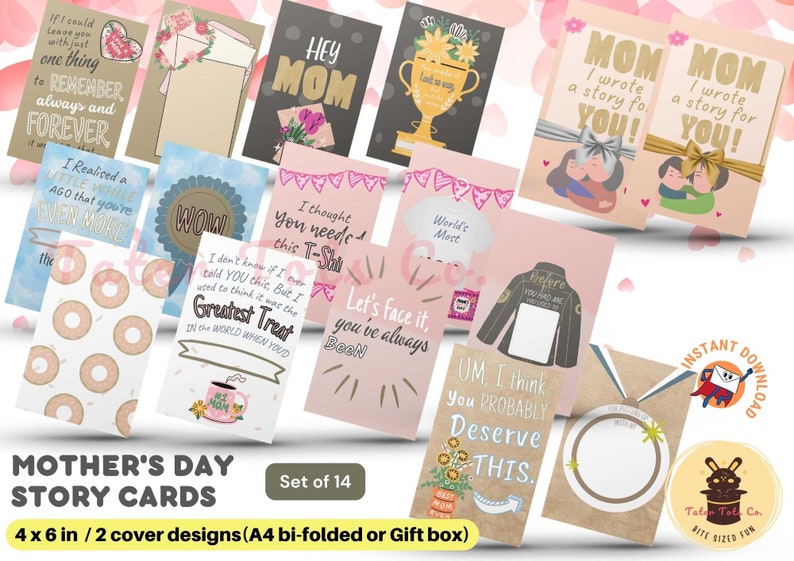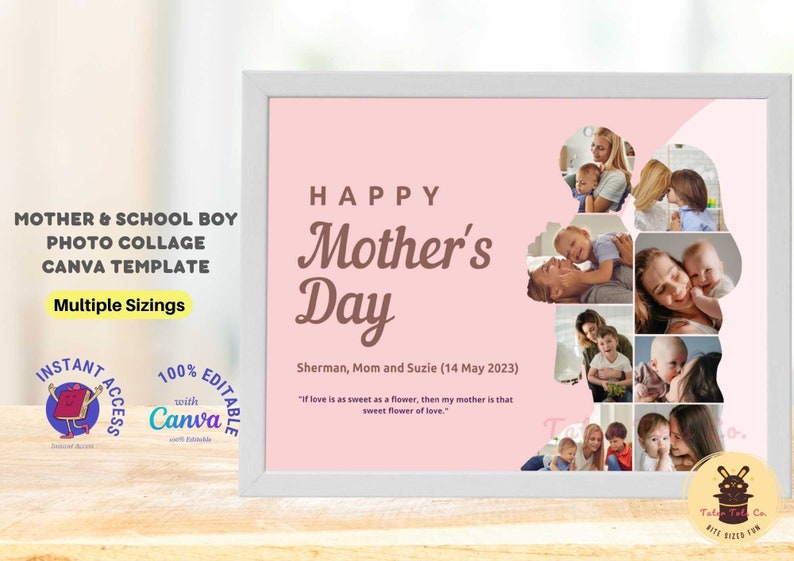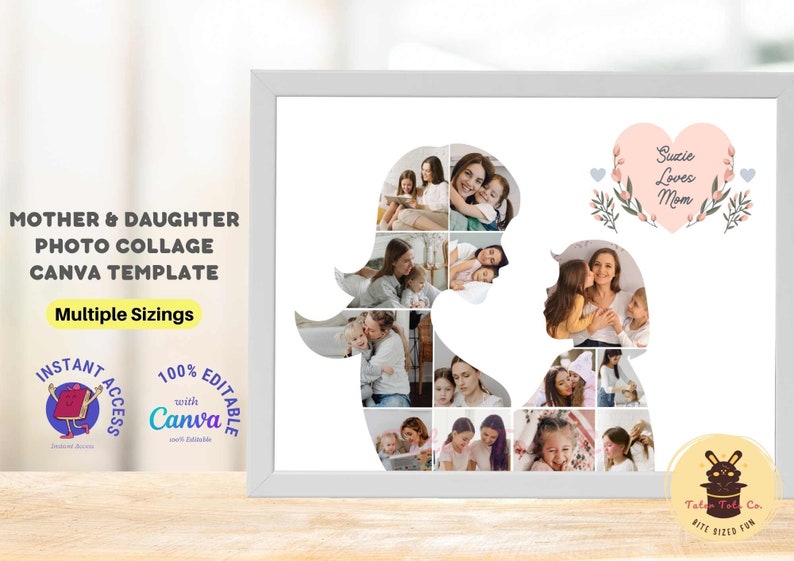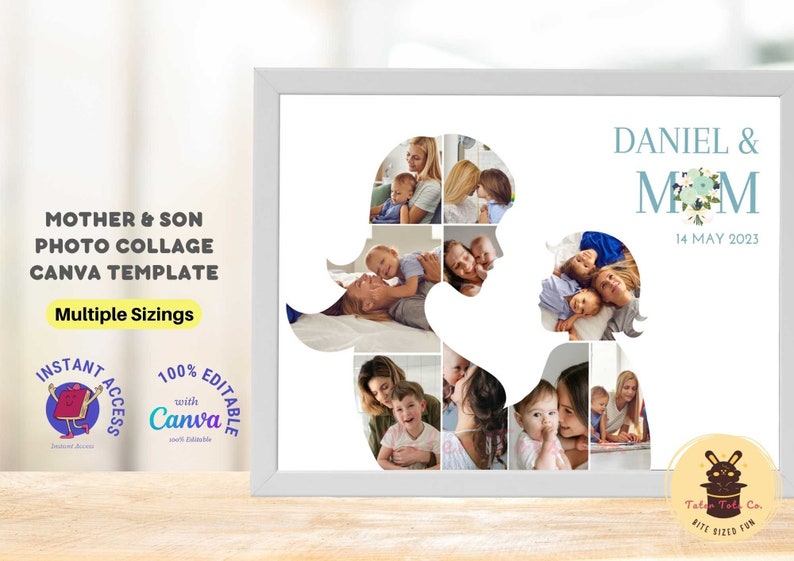 Ways to make the card more creative and unique
You can add some extra touches to the design. For example, you can use glitter, stickers, or even paint to give the flowers and leaves some texture and dimension. You can also use some ribbon or twine to tie it all together.
Another way to make the card more unique is by including a personalized message. Write a heartfelt note expressing your love and gratitude and make this gift card even more meaningful and special to the receiver.
Conclusion
We hope you enjoyed this DIY Gift Card Idea that we shared with you for Mother's/Father's or Parent's Day. We hope you have a great time creating these cards and giving them.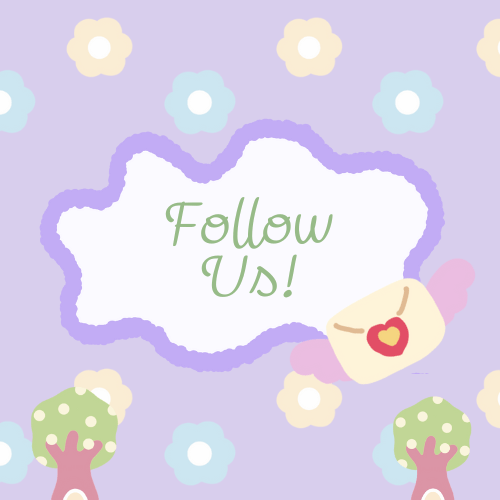 Enjoyed this freebie? Follow us on Facebook/Pinterest for the latest blog updates, freebies, and Ukulele printables.
Warmest Regards,