(Last Updated On: August 3, 2023)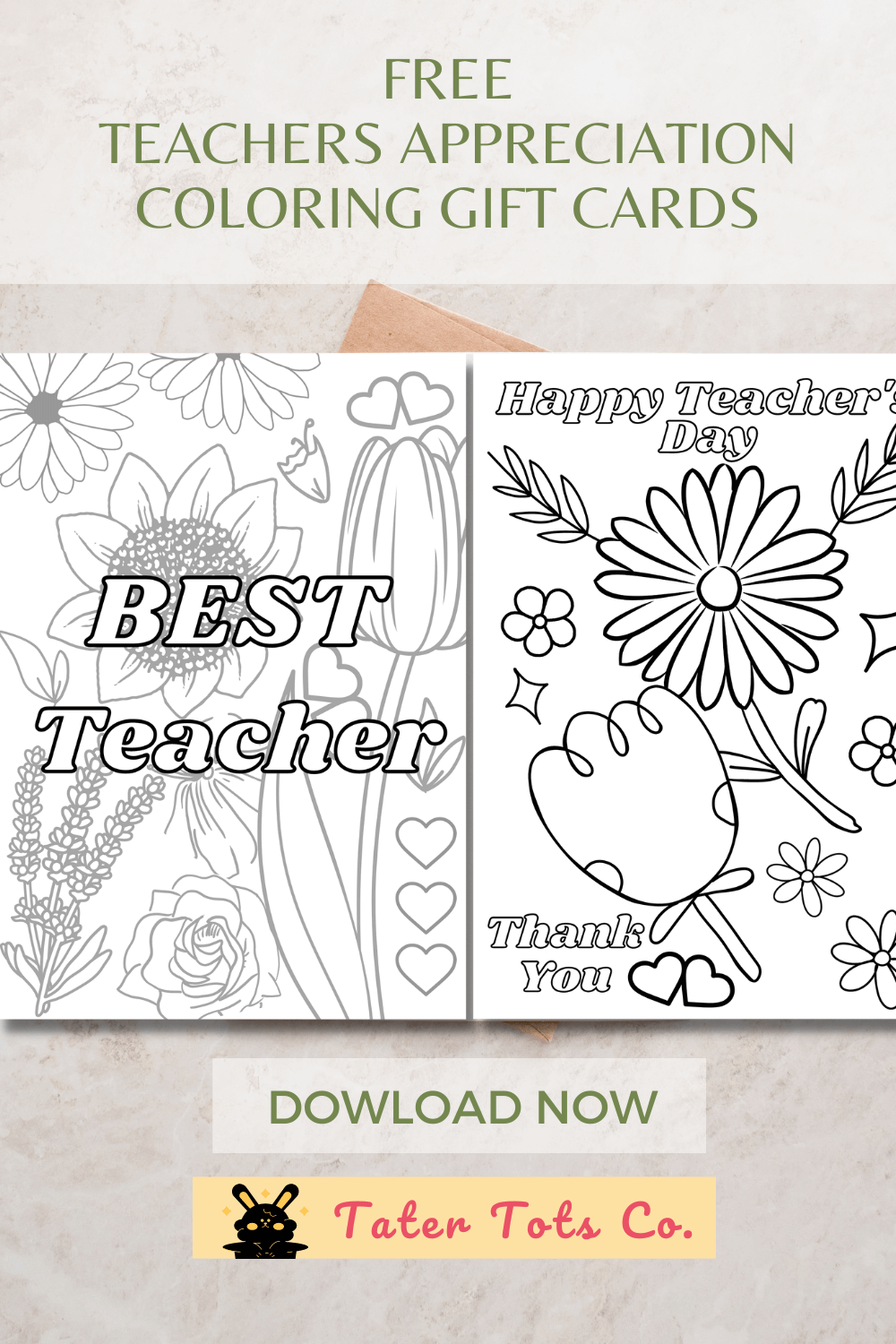 Free Teacher Appreciation Coloring Cards and Gift Ideas for Preschoolers!
Teachers play a vital role in shaping the future of our children. They dedicate their time and energy to ensure that our kids receive a quality education. As parents, it's important to show our appreciation for their hard work. However, coming up with teacher appreciation gift ideas that are both thoughtful and affordable can be a challenge.
With that in mind, we've compiled a list of creative and free gift ideas that are perfect for preschoolers to give to their teachers. These gift ideas are not only budget-friendly, but they are also thoughtful and unique. Your child's teacher will undoubtedly appreciate the effort and creativity that went into each gift.
Read on to discover some easy and fun ways to show your appreciation for your child's teacher. And also download some beautiful flower teacher appreciation coloring pages that make great thank-you gift cards for teachers absolutely free!
Why it's important to appreciate teachers
Teachers are some of the most important individuals in a child's life, especially during their early years. They spend countless hours shaping young minds, imparting knowledge, and instilling values that will impact children for a lifetime. They often go beyond their call of duty to help children grow and learn, and they do so with passion and dedication.
Unfortunately, teachers are often underappreciated for their hard work and commitment. This lack of appreciation can lead to demotivation and burnout, which ultimately affects the quality of education and the children's learning experience.
That's why it's important to show your child's teacher how much you appreciate them. By taking the time to acknowledge their hard work, you can make them feel valued and supported. This can help them stay motivated, inspired, and dedicated to providing the best educational experience for your child.
There are so many ways to show appreciation for teachers, and it doesn't have to cost a lot of money. With a bit of creativity and thoughtfulness, you can come up with unique and meaningful ways to say thank you to your child's teacher.
The benefits of homemade gifts for teachers
Homemade gifts are an excellent way to show your appreciation for teachers. They are unique, personalized, and can be made at home with a few simple ingredients. The benefits of homemade gifts go beyond just saving money. They also show the teacher that you took the time and effort to create something special just for them. Homemade gifts can include anything from a handmade card to a batch of cookies or a personalized mug.
Homemade gifts also offer an opportunity to involve your preschooler in the process. This not only teaches them the value of giving back and showing gratitude, but it also helps them build creative skills and confidence in their abilities. It's a win-win situation for everyone involved!
Overall, homemade gifts are a thoughtful and heartfelt way to show your appreciation for teachers. They are budget-friendly, customizable, and offer a chance to involve your preschooler in the gift-giving process. So, get creative and show your child's teacher just how much they are valued and appreciated!
Ten creative and free gift ideas for preschool teachers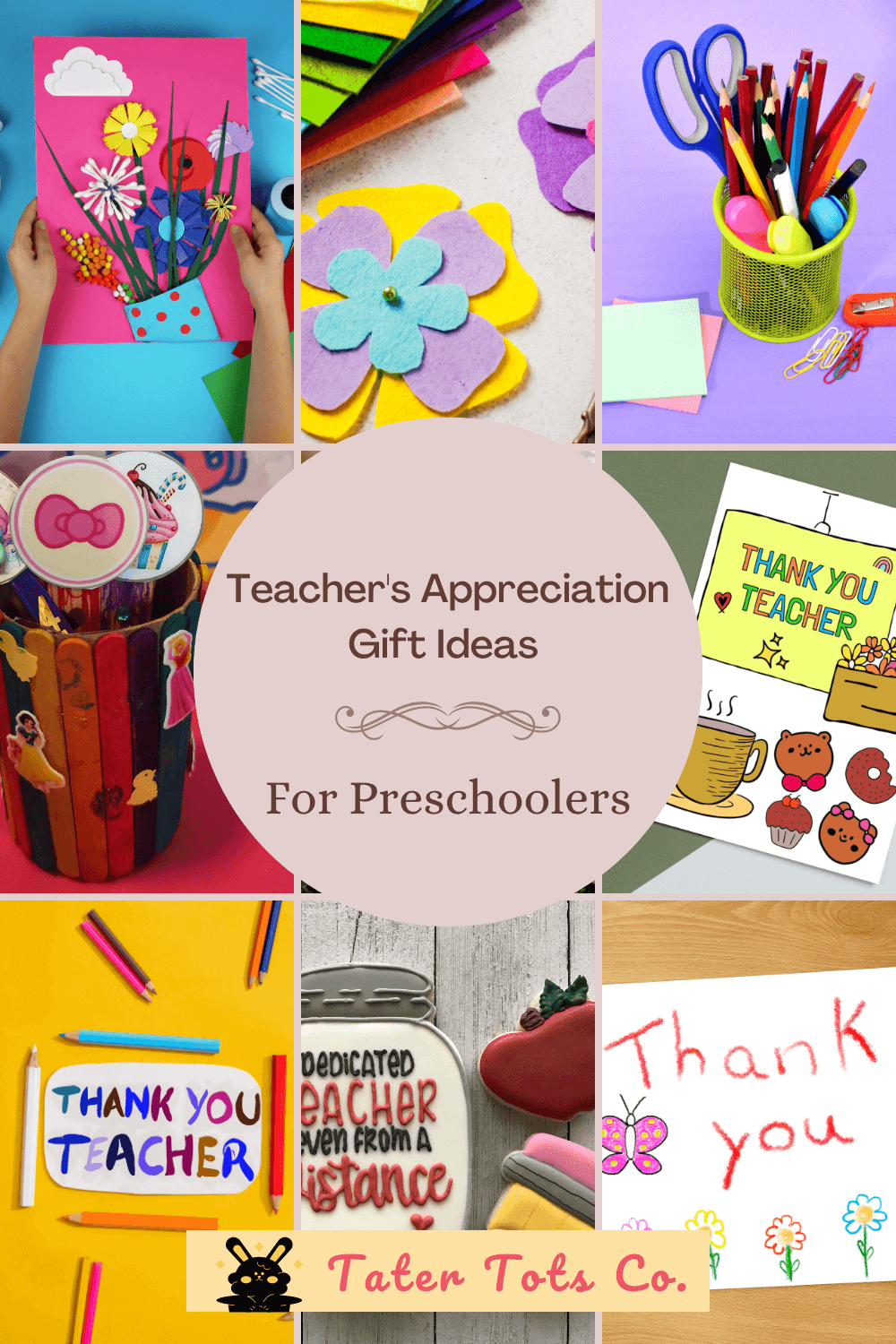 Here are eleven creative and free gift ideas for preschool teachers that your child can easily make at home with further details below,
Handwritten Thank You Note or Handmade cards: Encourage your child to express their gratitude by writing a heartfelt thank-you note to their teacher.
Download our free Teacher's Appreciation Flower Coloring Pages here.
Check out our set of Teacher's Appreciation Hand-drawn coloring cards here.
Homemade Bookmark: Cut out a bookmark shape from cardboard or thick paper and let your child decorate it with stickers, stamps, and drawings.
Here's a website where you can download free Teacher Appreciation bookmarks to DIY: Teacher Appreciation Bookmarks (positivelysplendid.com)
Personalized Pencil Holder: Find an empty can or jar, or make one using popsicle sticks and let your child decorate it with paint, markers, or stickers. Add some pencils, and you've got a useful and thoughtful gift.
Check out Crayola's DIY art and craft section on how to make this here.
Picture Frame: Help your child make a picture frame out of cardboard or popsicle sticks, and let them decorate it with paint and glitter.
Homemade Cookies: Who doesn't love a sweet treat? Have your child help you bake some cookies and present them to their teacher in a cute box or bag.
Flower Bouquet: Pick some flowers from your garden or a nearby park, and have your child arrange them in a vase or tie them together with a ribbon.
Personalized Mug: Buy a plain white mug and let your child decorate it with permanent markers or paint pens. Bake in the oven to make the design permanent.
Check out the following blog with instructions on how to DIY this at DIY Teacher Gift with FREE Printable! (justagirlandherblog.com)
Classroom Supplies: Teachers are always in need of supplies like markers, glue sticks, and stickers. Create a gift basket of these essential items and present it to your child's teacher.
DIY Picture Book: Have your child draw pictures of their favorite memories in preschool, and compile them into a homemade picture book.
Memory Jar: Fill a mason jar with little notes from each child in the classroom, sharing their favorite memory of the school year. Your child's teacher will treasure this thoughtful and sentimental gift.
Homemade bookmarks
Homemade bookmarks are a thoughtful and practical gift for teachers. They are easy to make and can be customized with your child's favorite colors, designs, and even photos.
All you need is some cardstock or construction paper, scissors, glue, and some decorative elements such as stickers, markers, or stamps.
To make a bookmark, cut a strip of paper to your desired size, typically around 2 inches by 6 inches. Then, let your child decorate it with their favorite designs or messages. They can add stickers, draw pictures, or write thoughtful messages to their teacher.
Once the bookmark is decorated, it's time to make it durable and long-lasting. You can laminate it or cover it with clear contact paper to protect it from wear and tear. To finish it off, punch a hole at the top and tie a ribbon or tassel for a decorative touch.
Not only will teachers appreciate the practicality of a bookmark, but they'll also love the personal touch and effort put in by your child. It's a great way to show gratitude for their hard work and dedication to teaching your child. Plus, it's a gift that can be used and cherished for years to come.
Personalized photo frames and photo collages
Personalized photo frames are a great way to show appreciation for teachers. It's something they can keep on their desk or in their classroom, and every time they glance at it, they'll be reminded of the special bond they have with their students. Plus, it's a great way for preschoolers to get creative and show off their artistic skills!
To make a personalized photo frame, all you need is a plain wooden frame, paint, and some decorations. You can choose a favorite color for the frame and let your child paint it. Then, add some decorations like stickers, glitter, or even dried flowers to make it unique. Finally, add a picture of your child with their teacher to make it truly special.
If you don't have access to a wooden frame, you can also make a personalized frame using cardboard or construction paper. Cut out a frame shape and have your child decorate it as they, please. Then, attach a picture of them with their teacher.
Personalized photo frames are a thoughtful and personal gift that will be cherished for years to come. Plus, it's a fun and easy craft activity for preschoolers to enjoy with their parents or teachers.
Handwritten thank-you notes
One of the simplest and most heartfelt ways to show your appreciation to teachers is by having your preschooler write a handwritten thank-you note. It's a great way to encourage your child to express their gratitude and to teach them the value of saying thank you.
Not only is it a thoughtful gesture, but it's also a great way to put your child's writing and drawing skills to use. Let your child know that they can express their appreciation in any way they want, whether it's through words, pictures, or both. You can even provide them with some prompts or ideas to help them get started.
To make it extra special, you can have your child decorate the note with stickers, drawings, or even glitter. It doesn't have to be perfect, just as long as it comes from the heart. Teachers will surely appreciate the effort and thoughtfulness that went into the note and it will be a cherished keepsake for years to come.
So, encourage your preschooler to put pen to paper and express their gratitude. It's a simple yet effective way to show appreciation for all that teachers do.
Classroom craft projects
One of the best ways to show appreciation for teachers is by involving the students in creating something special for them. Classroom craft projects are a great way to do this, and they are also a fun and creative way for preschoolers to get involved in the process.
These projects can be simple or more complex, depending on the age and skill level of the students. For example, students can create a personalized thank-you card using construction paper, stickers, and markers. They can also create a special picture frame using popsicle sticks or craft sticks, which can then be filled with a class photo or a personalized message.
Another idea is to have the students create a class mural or painting, using their fingerprints, handprints, or footprints to create a unique design. This can be a fun and collaborative project that the teacher can hang up in their classroom as a lasting reminder of their student's gratitude.
Whatever the project may be, it is important to involve the students in the process and encourage them to use their creativity. These projects not only show appreciation for teachers but also allow students to express their gratitude in a meaningful and memorable way.
Free Teachers' Appreciation Coloring Gift Cards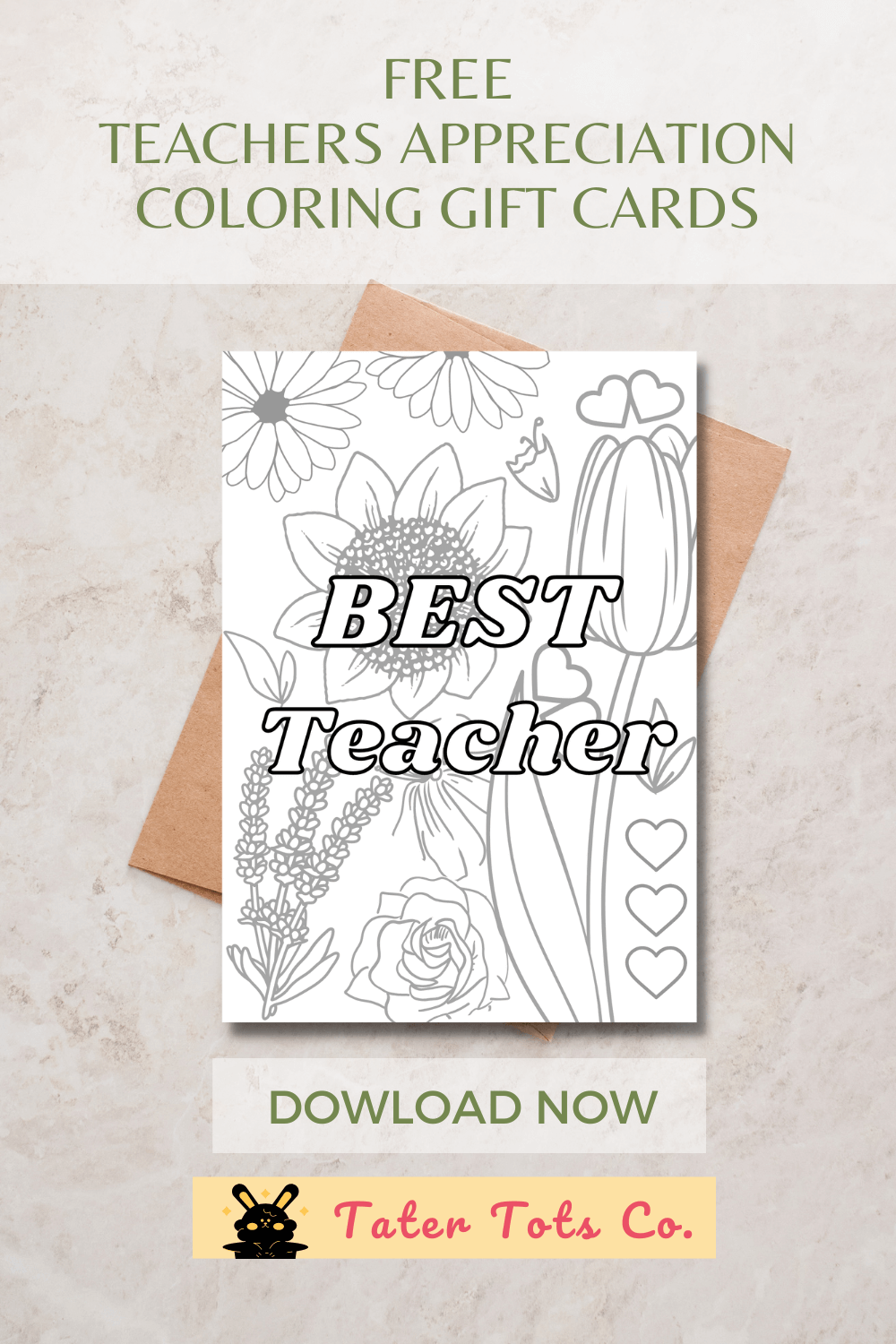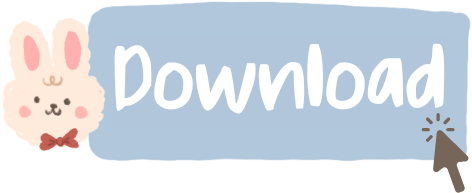 Download this simple but beautiful coloring page and print it out on A4 size card stock as a full page here.
By downloading our free printable, you agree to our Terms & Conditions of usage.
Give your child to color and gift to their teachers!
Conclusion
In conclusion, we hope that our homemade gift ideas have inspired you to show your appreciation for the wonderful teachers in your life. These ideas are perfect for preschoolers, and they are sure to bring a smile to any teacher's face.
Remember, it's not about how much money you spend on a gift, but the thought and effort you put into it. With these creative ideas, you can show your gratitude for all that teachers do without breaking the bank.
Other Teachers Day DIY Gift Cards
Show your appreciation for your favorite teacher with our Teacher's Day Coloring Cards & Pages Bundle. Featuring a compilation of children's drawings and hand-drawn cute animal doodles, this bundle makes the perfect gift for any preschool teacher.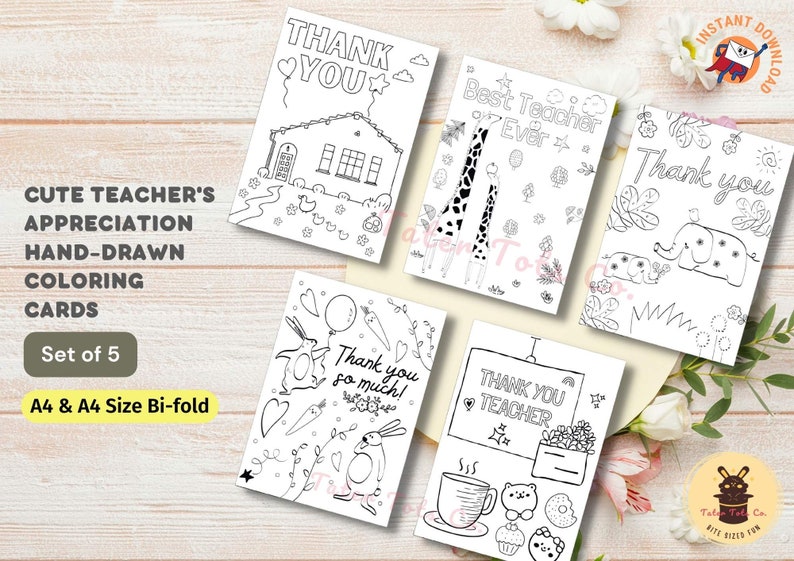 Let your child unleash their creativity as they write heartfelt messages and color this Teacher's Appreciation DIY Poster. Comes with added writing prompts suitable for letting young kids express gratitude in a truly heartfelt way.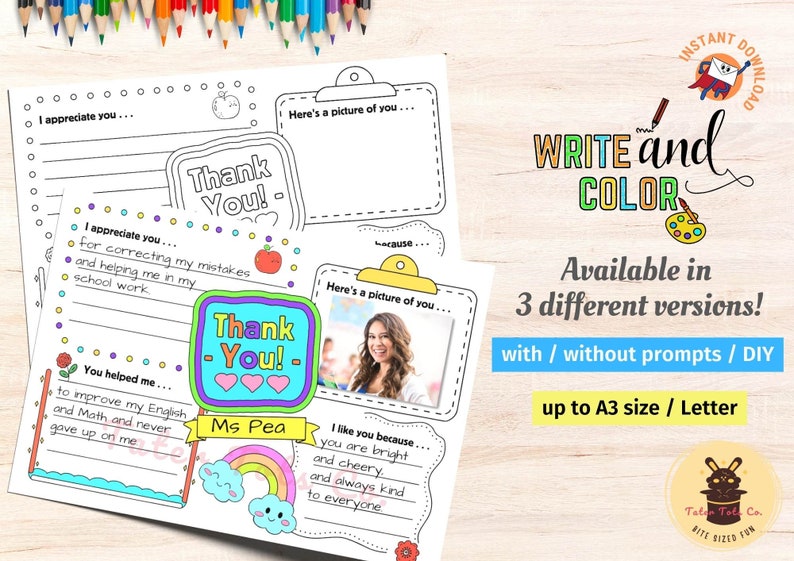 Whether you wish to thank a teacher, express gratitude, celebrate milestones, or simply show love to someone, our square abstract flower gift cards will make a suitable last-minute DIY gift.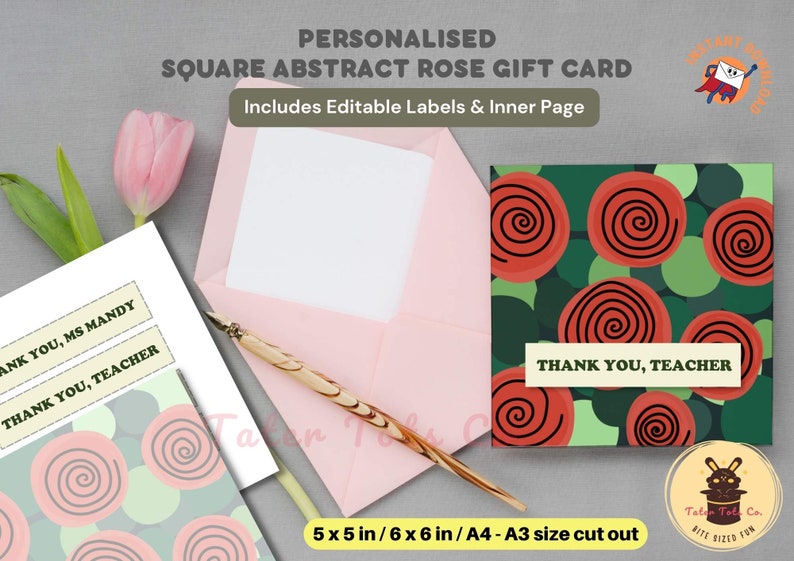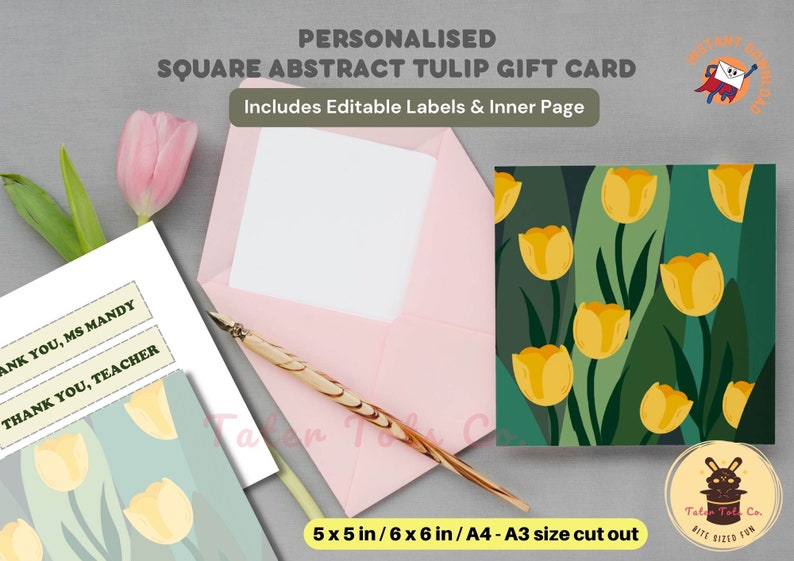 If you're looking for other toddler activity ideas, you can visit the site's section on Toddler Activity Ideas.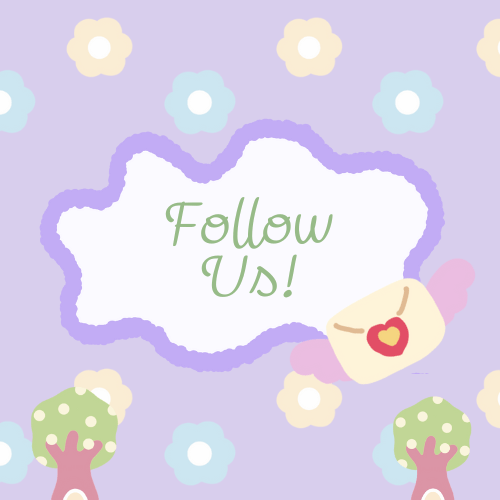 Enjoyed this freebie? Follow us on Facebook/Pinterest for the latest blog updates, freebies, and Ukulele printables.
Warmest Regards,