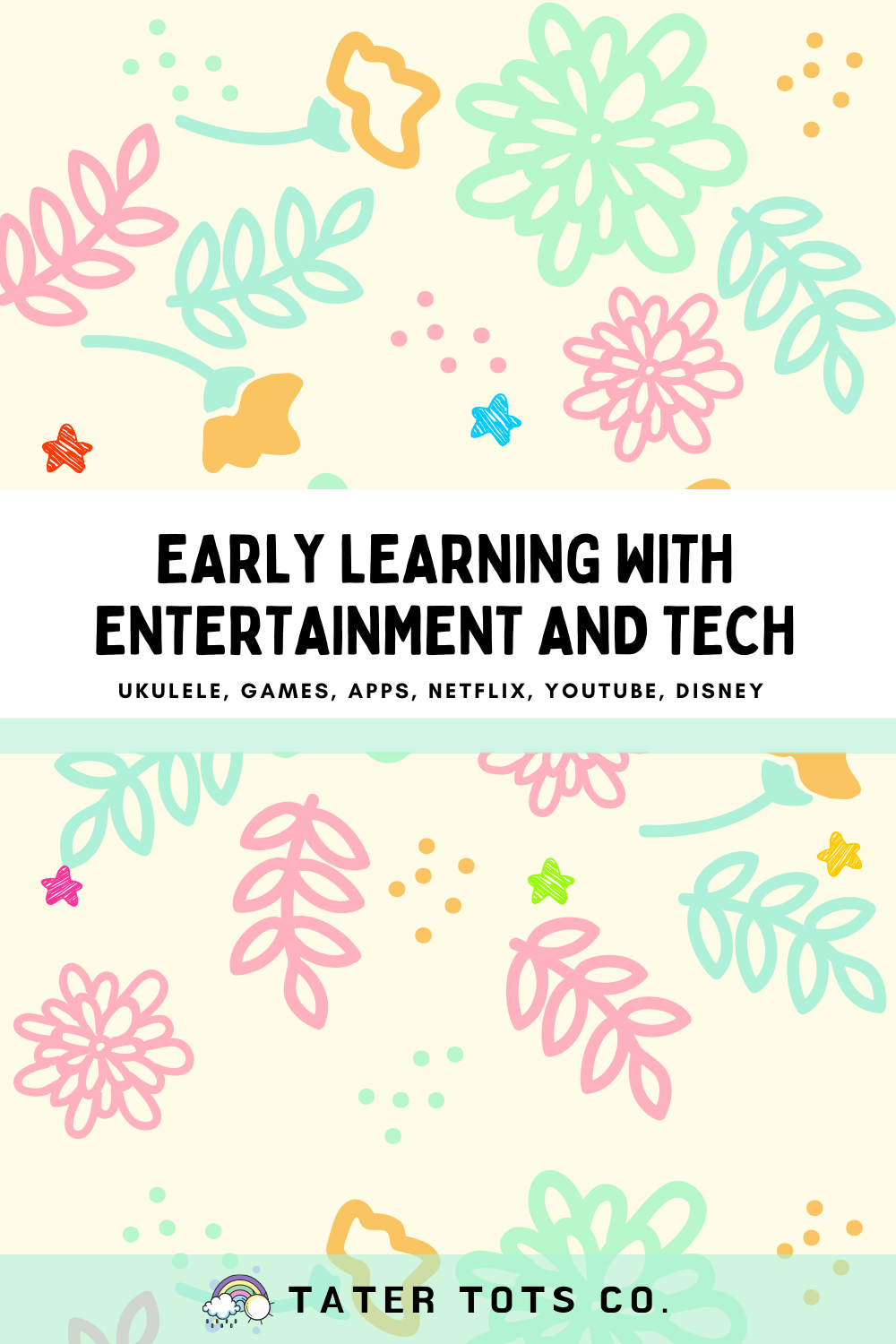 What type of content can you find here?
We research and share reviews on Entertainment and Tech for Kids. Some examples are such as movies, videos, preschooler-friendly app games that you can introduce to your child. Parents are wary of the video content circulating on the internet.
We want to ensure that what we screen for our children is age-appropriate and beneficial. As parents, we frown when our child is exposed to too much screen time. Thus we should always ensure that the videos we stream for them are safe content and don't contain anything explicit.
At the same time, we try our best to limit their screen time to a few hours a day which is a reasonable amount of exposure.
Videos
We introduce and review age-appropriate educational TV shows and movies on Netflix, YouTube, and Disney channels.
Music
We specialize in providing simple songs on the Ukulele suitable for kids of all ages.
Games and Apps
We share links to games and apps suitable for preschoolers. And we are working to include technology-driven learning content which is beneficial for kids.
What kind of videos should you introduce to your child in their early years?
Movies and cartoons are a great way to instill good values socially and emotionally in your child. When introducing movies, cartoons, or even apps we should also go for the ones that your child has an interest in or has his favorite toys or animals for example so that he/she can relate with. Movies and cartoons will also let your child's imagination take flight and help them to learn about emotions and other important values.
Yes we know it's difficult to limit screen time as at some point, life can get busy and sometimes it seems impossible to keep kids entertained without TV or videos. However, it is still important to try to limit screen time to foster good habits from a young age. Videos should not be the primary source of learning, also promote other hands-on activities that your child may be interested in.
Do check out the related video below on InspireMyTot #5: 6 Quick Tips for limiting toddler screen time.
What is a good musical instrument for kids?
For music, we will introduce a bit on my Ukulele journey during this stay-at-home period. I'm still in the midst of learning the Ukulele and compiling a list of easy to play songs for children so stay tuned to this page!
Read the article here on Ukulele for Kids (A Complete Beginners' Introduction)
InspireMyTot #5: 6 Quick Tips for limiting toddler screen time
As parents don't we always frown when our child is addicted to devices and can't stop them from disconnecting without a struggle? In this video, we share some tips which may help disconnect your kids from devices so that you can reconnect them to you. Less screen time is also a lot more beneficial for toddlers as toddlers need more face-to-face interaction and hands-on learning and gameplay. We do recommend checking out the InspireMyTot section for more videos like this.
Click on the links below to explore the following categories,