(Last Updated On: April 13, 2023)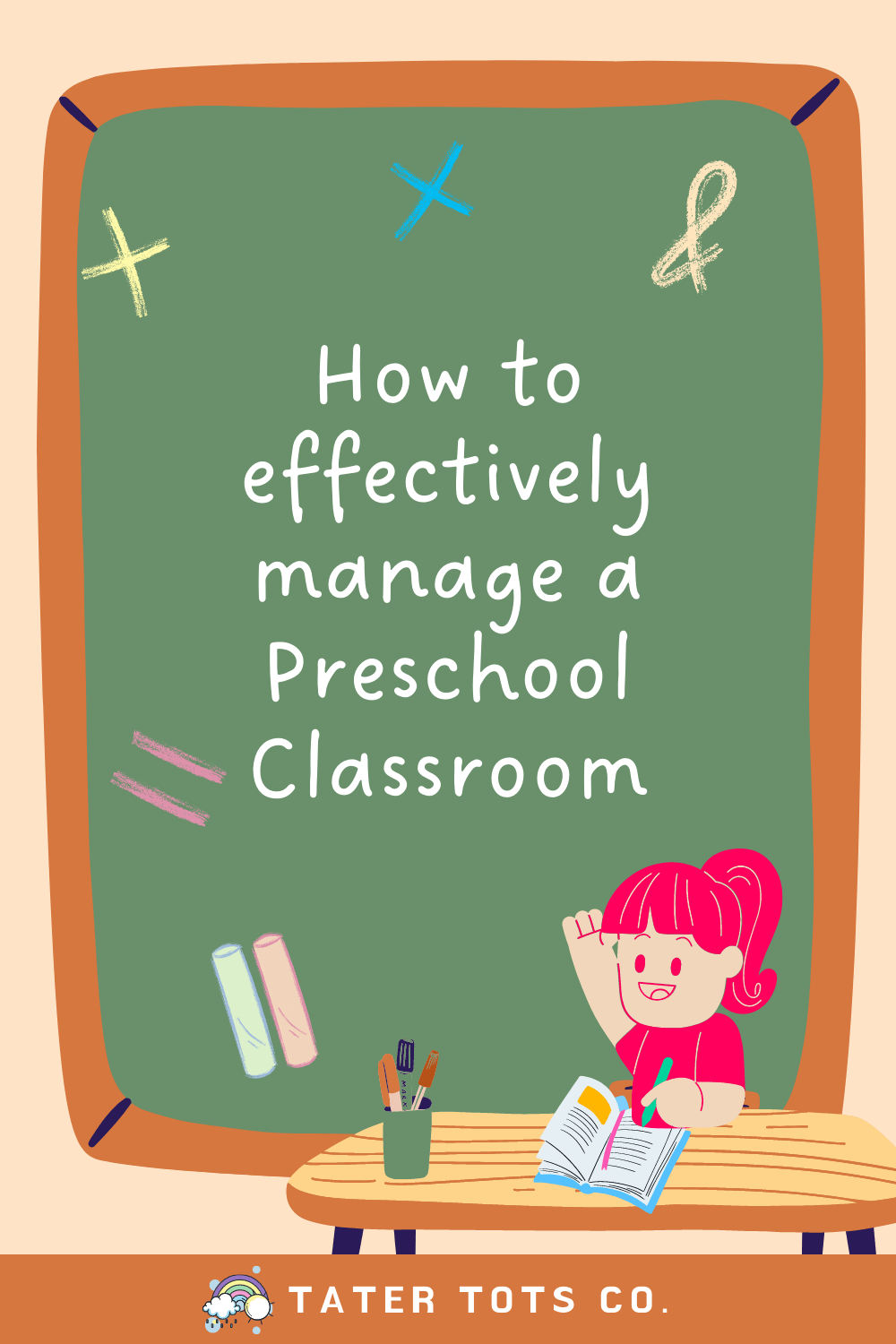 How to effectively manage a Preschool Classroom
Introduction
Managing a preschool classroom is no easy feat as you have to manage challenging behaviors.
Sometimes due to insufficient training and not having the appropriate tools, educators may struggle without proper classroom management techniques.
Consider managing a class that has 10 or more young kids between 2 to 5 years of age. These toddlers are still developing and struggling with their social-emotional skills.
Thus having effective preschool classroom management is essential.
We will share some tips and tools that can help make a preschool classroom more manageable, so continue reading below.
Related Article: Why Do We Need Classroom and Homeschool Rules? Get A Free Classroom Rules Template To Implement Them Now!
A Preschool Classroom Environment
In a preschool environment or setting, all behavior experienced by young kids is their form of communication.
As young children still do not know how to identify and regulate their own emotions. They still don't know how to communicate their feelings in words.
As a preschool teacher, observation is key to identifying the root cause of why a child misbehaves.
Young kids also need a lot of affirmation and social-emotional support throughout their journey.
Consider having a calm-down corner in the classroom to develop those emotional self-regulation skills.
Make sure they are well supported and continue to nurture and guide them along.
Emotional Regulation posters
These emotional regulation posters are suitable for young kids to elementary students to help them manage their emotions and can also be displayed in a calm-down corner.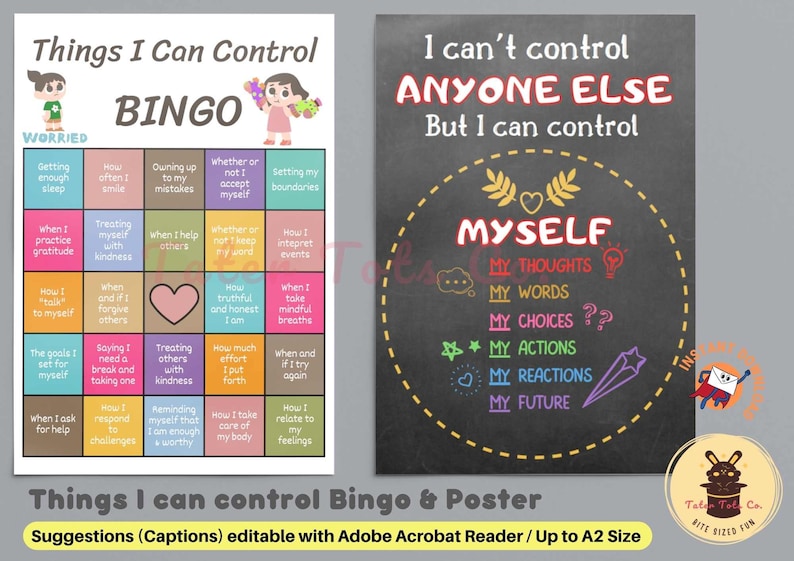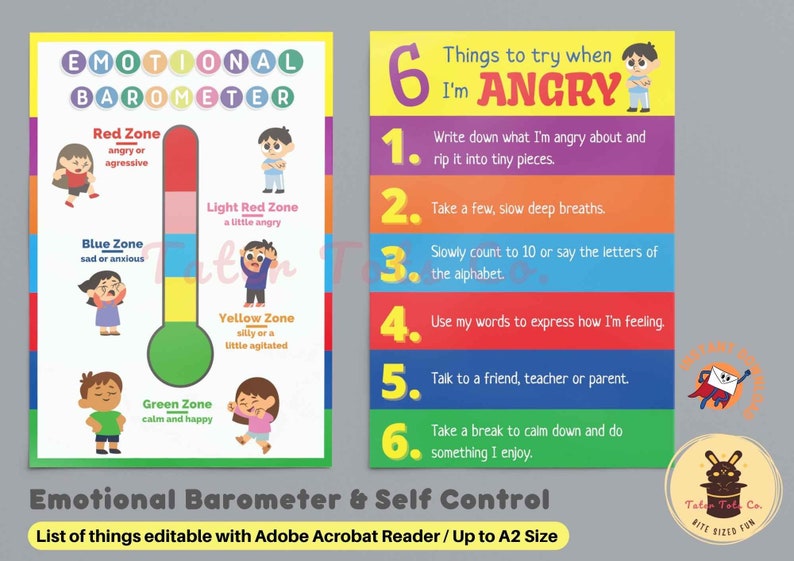 How to discipline preschoolers
Corporate punishment is not recommended if a child misbehaves or displays inappropriate emotions. This is because it generally harms the child's development causing them to feel shamed and may bring about traumatic experiences.
As a preschool teacher, there's a need to empathize and understand that children may undergo other trauma or disruptions at home or outside school that may affect their performance.
A preschool teacher should always openly communicate with parents and obtain feedback so that they are aware of any ongoing behavioral issues or situations.
Instead, other behavior management tools could be used to bring the message across more effectively.
What is effective behavior management in the classroom?
Effective behavior management includes managing and preventing challenging or inappropriate behaviors in the classroom.
While positive behaviors should be reinforced and praised often.
Here are some tips to effectively manage behavior in the classroom,
Use positive language (without scolding, shouting, defamation, etc.)
To further reinforce positive language, educational posters, and preschool display signs are great ways to help young kids that need a visual aid.
Use them to your advantage to set expectations and remember to review them regularly together with students.
Reinforce positive behavior
By showing appreciation, and by praising and motivating young kids, positive behaviors can be reinforced in the classroom.
Set expectations and consequences
Inform students of what you expect of them and what are the consequences when they disobey.
Be sure to be consistent and follow through. Remember to be kind but firm.
Have a good lesson plan
Set aside time to plan lessons. As young kids like to stray and have short focus levels, hence it's important to plan transition activities.
These can be simple songs or short activities that keep children focused and less distracted between activities.
Make it a point to get to know each student and foster connections with them one on one. This will help children to focus better on their activities when you have their attention.
Make them move!
Provide lots of opportunities for movement songs, stretching, workouts, and outdoor activities. These can be included in circle time or outdoors.
Keep them moving and continue to drain that long-lasting energy.
Encourage collaboration
Allow kids to contribute to decision-making in the classroom. For example, allow them to choose the activities they want to do or toys they want to play with.
Encourage collaborative play between kids as well. Mix them in groups to allow social interactions and team collaboration. This type of play allows them to share, take turns or work together in groups for activities.
Get to know them
Get to know their interests while keeping them meaningfully engaged and creating opportunities for them to showcase responsibility and leadership.
By getting to know them, you will be able to cater to different needs. Through observing them you can better develop strategies to maximize their learning potential.
Engage parents
Keep parents up to date with what's going on in the classroom such as occasions, activities, and what is being taught and learned on a frequent basis. Build a strong parent-teacher partnership so that parents can align what is learned in school with what is being done at home.
Get to know children's families to have a better understanding of the relationships that children have with their parents and caregivers.
Other ways to effectively manage the classroom
Document and Enforce Classroom Rules
Another way to effectively manage the classroom is by documenting classroom rules.
Classroom rules are important in helping to set expectations right.
It's important to create that list of classroom rules, review them regularly and ensure they are enforced. Involve children in making rules as it will empower them and encourage them to follow the rules that they have established for themselves.
Display it in a visible spot in the classroom. For young kids, it's advisable to use visuals so that they can understand easily.
Create Sections for different types of play
To make play more interactive and engaging, segregate the classroom into different corners using Preschool Section Signs.
For example, there could be a reading corner, a calm down corner, a corner for puzzles and games, music, science, math, and dramatic play.
It gives the classroom a very organized and inclusive feel while making children feel welcome every day. It also allows children to follow their interests and explore what they like.
Preschool Section Signs
These preschool section signs are used to segregate the classroom into different play areas.
Furthermore, you can customize the rules (rules are kept simple – 5 rules per section with visuals) so that young kids can follow them.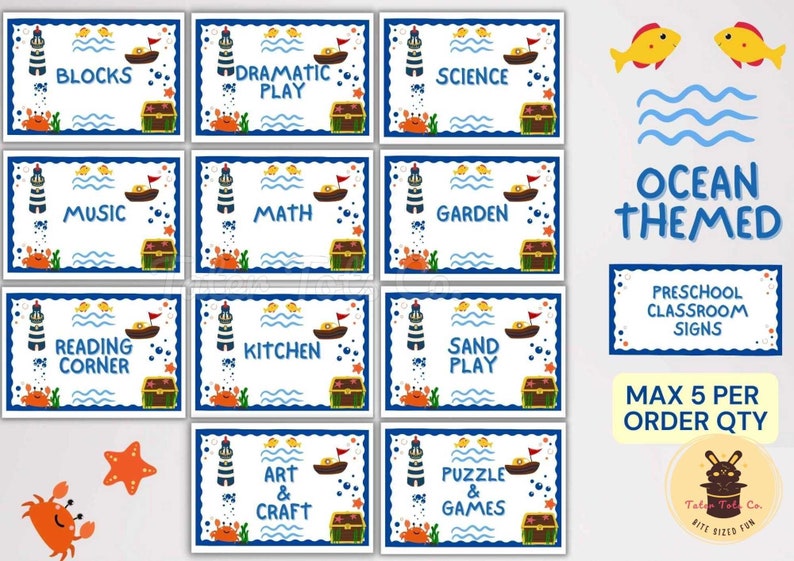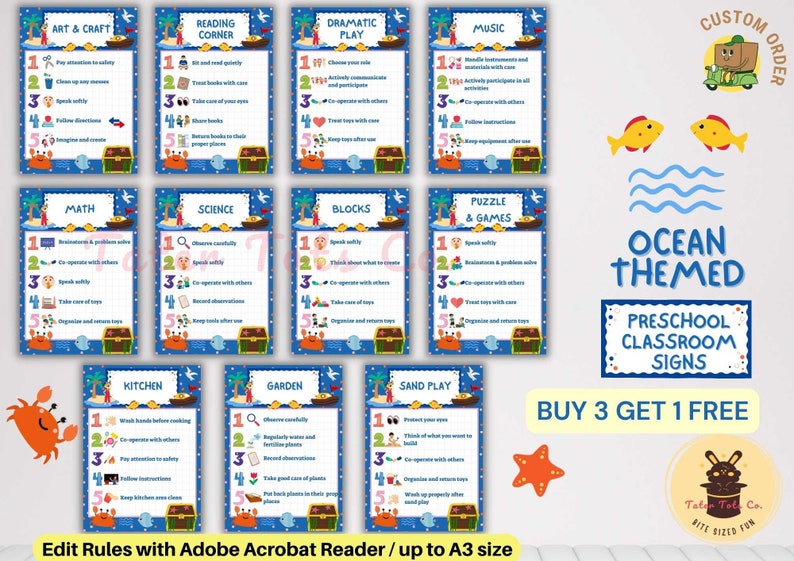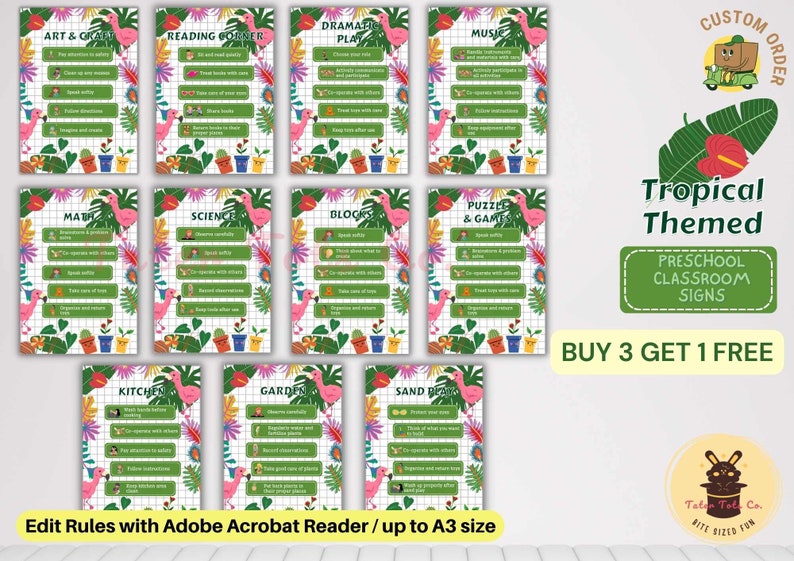 Conclusion
To summarize, creating rules, acknowledging good behavior, avoid punishment will all help to effectively manage a classroom. Getting to know the kids in the class – their likes, and dislikes will help to establish routines and develop strategies to maximize their learning potential.
Be sure to make kids feel welcome and create a routine that they can follow.
If you love teaching and you're passionate about your job, making a difference in the lives of little children would be in turn rewarding.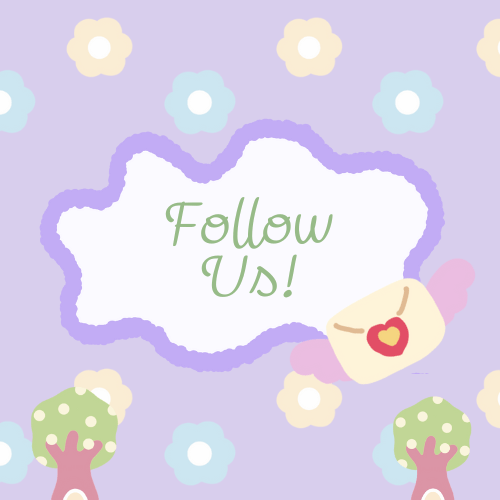 Follow us on Facebook/Pinterest for the latest blog updates, freebies, and Ukulele printables.
Warmest Regards,