(Last Updated On: April 13, 2023)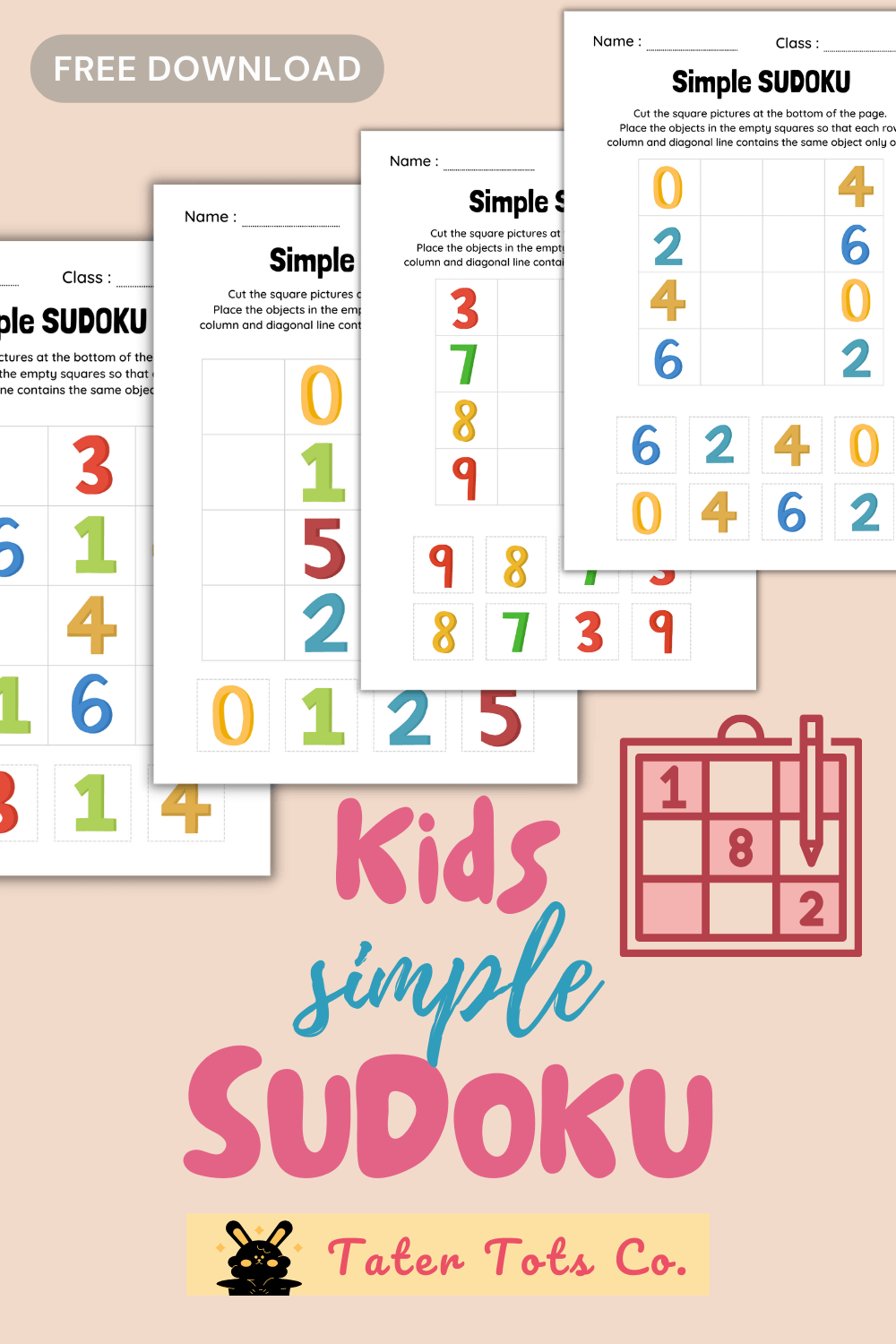 How to play Simple Sudoku for young kids?
Simple Sudoku is extremely easy to work with for young kids from ages 2 and above. Continue reading to download free Sudoku puzzle worksheets for preschoolers.
Sudoku puzzles are also known as number squares. They can help develop your child's logic, reasoning skills, and concentration.
They can be used for early learning and brain training and most of all they are fun and addictive!
Simply download the free printable and for each puzzle cut out the boxes below.
The objective is to place the objects in empty squares so that each row, column, or diagonal line contains the same object only once.
You can use these Sudoku worksheets as a classroom or homeschool activity.
Let's Start with Simple Sudoku!
Preschoolers can quickly lose interest if a puzzle is too complicated or challenging for them. It's best, to begin with, simple Sudoku puzzles that are designed for beginners. These puzzles should have (4 x 4 grids) larger grids with fewer numbers, making it easier for children to fill in the blanks.
Sudoku puzzles come in varying difficulty levels, ranging from easy to difficult. When teaching Sudoku to preschoolers, it's best to start with the easiest difficulty level so that they can get the hang of the game before progressing to harder puzzles.
Download Free Sudoku puzzles with Solution/Answer Keys!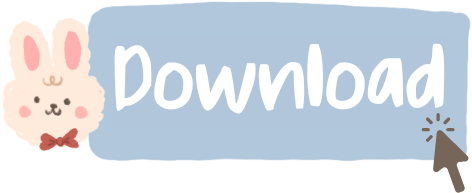 You can download the free simple sudoku puzzles (with 5 puzzles and answer keys) here.
By downloading our free printable, you agree to our Terms & Conditions of usage.
If you're looking for other toddler activity ideas, you can visit the site's section on Toddler Activity Ideas.
Math Educational Posters
If you're looking for early learning mathematics posters and number charts, we have a range here suitable for preschool till 2nd grade.
They cover numbers 1-100, addition and subtraction within 20, and number bonds to 10.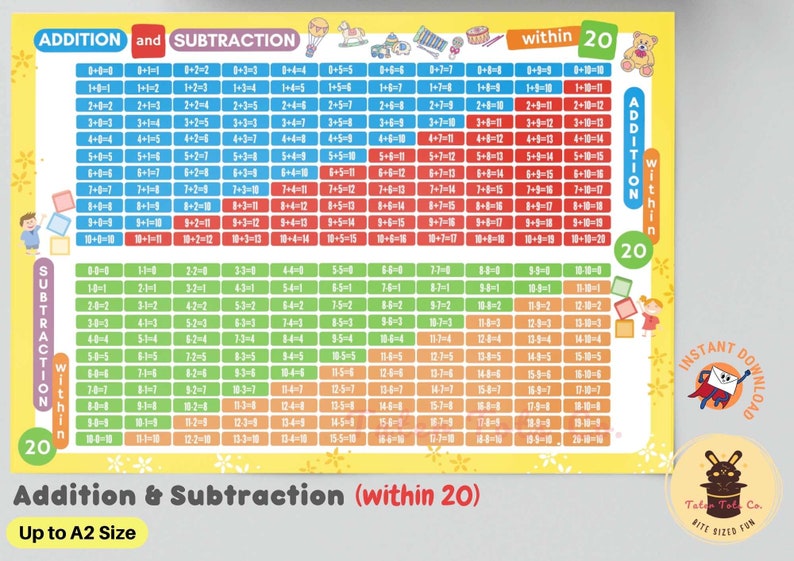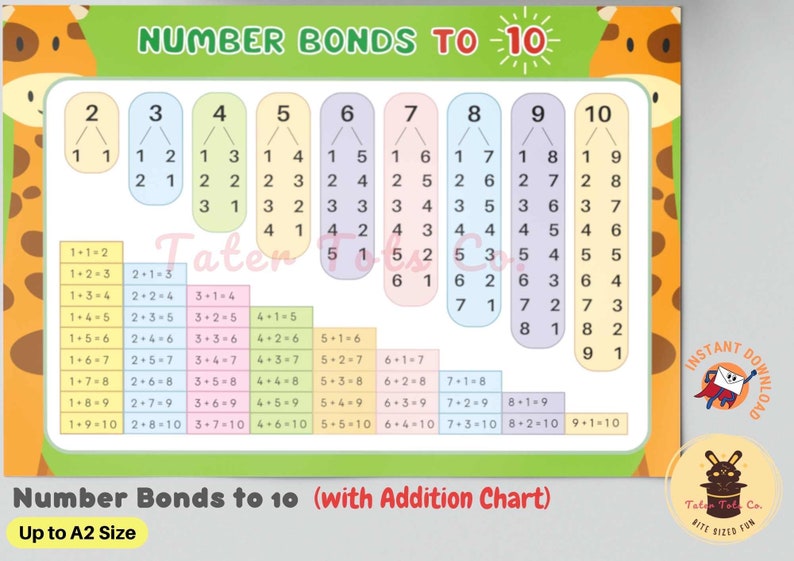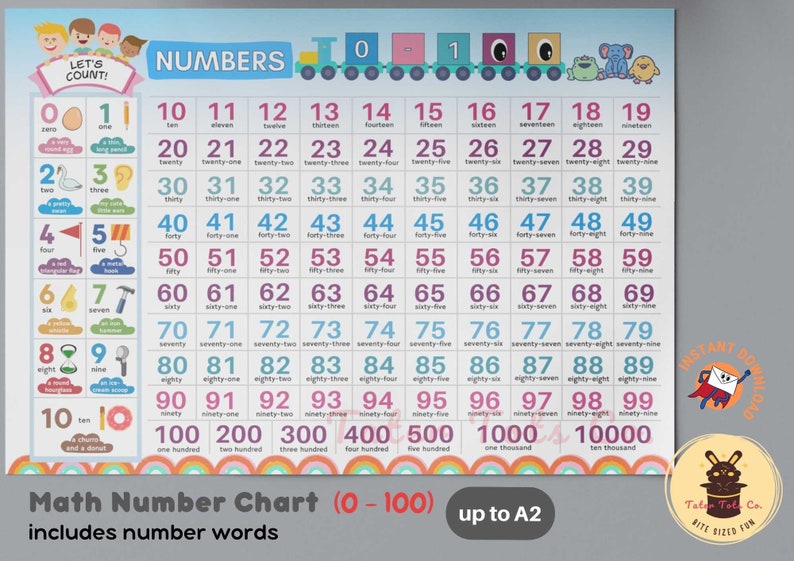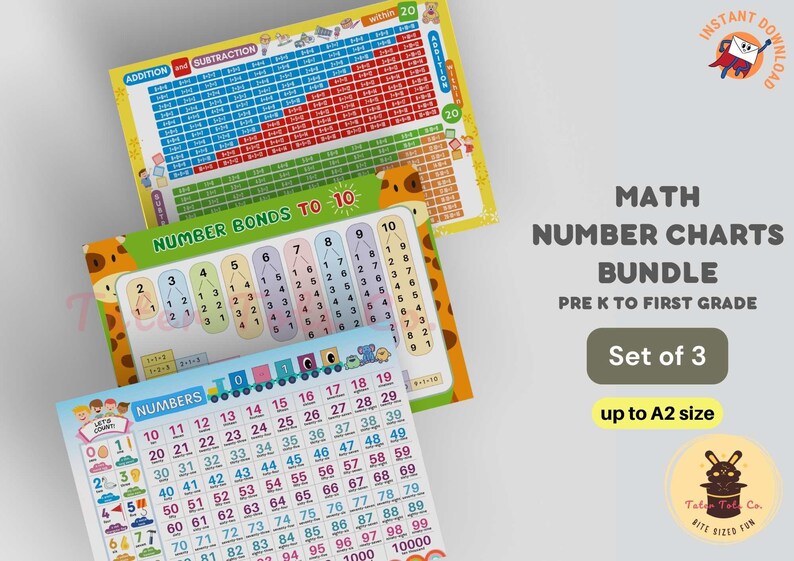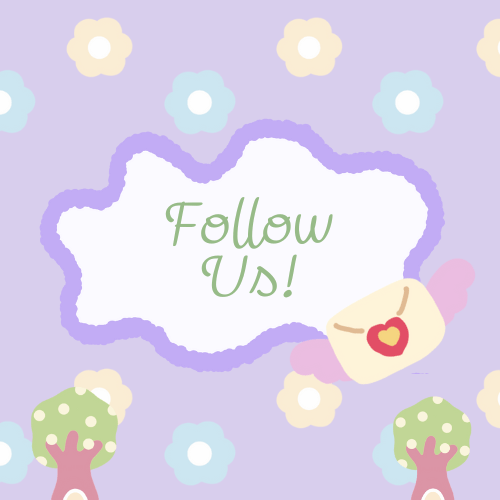 Enjoyed this freebie? Be sure to follow us on Facebook/Pinterest for the latest blog updates, freebies, and Ukulele printables.
Warmest Regards,