(Last Updated On: September 1, 2023)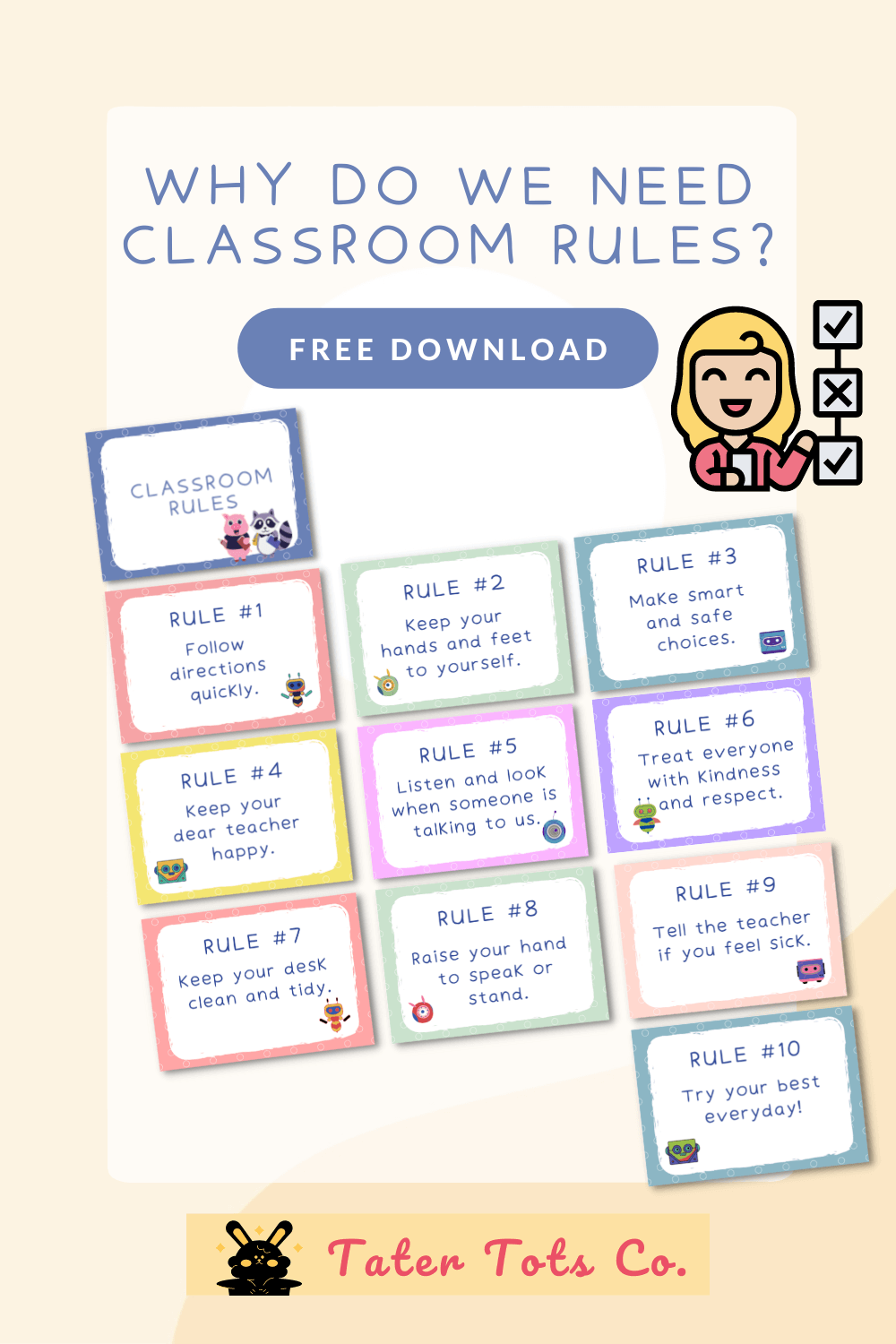 Why Do We Need Classroom and Homeschool Rules? Get A Free Classroom Rules Template to Implement Them Now!
Introduction
In this article, we would like to share the importance of classroom rules or homeschool rules.
Read on below to get a free download of a rules template for classroom use which is a handy document to have. Rule templates can be used in the classroom or homeschool setting and from pre-k level onwards till elementary school.
Related Article: How to effectively manage a Preschool Classroom
Why are classroom rules important?
We should definitely implement rules whenever possible whether at home or in school.
Here is a quick summary of the importance of setting rules for kids in a classroom setting.
It helps to create an ideal nurturing environment where everyone is kind and learns to respect each other.
It helps children feel safe and valued and to learn to keep their behavior under control.
It is a constant reminder to students of what is expected from them.
It is easy for teachers to refer to when students need guidance in activities.
Clear and consistent rules will motivate the class to be committed to common goals.
Now to further elaborate on the importance of setting rules starting from a preschool level. It encourages positive behavior, keeps the classroom manageable, and is definitely a great addition to early learning!
Preschool children will encounter rules and instructions to follow throughout their school lives and establishing rules is a great way to get them to understand the concept.
How do you use the Classroom Rules template?
Use the classroom rules template as an introduction to classroom rules.
It can be printed out and displayed on walls, bulletin boards, or your preferred display area.
Classroom Management Tips
Use the classroom rules template as an introduction to classroom rules. When setting rules, it is important to set realistic goals depending on the level of the students. Setting rules will help you to establish a benchmark in your classroom and make classroom management easier. It can also be paired with a rewards system when students accomplish good behavior.
For nursery or pre-k children, it may take more time to adjust to classroom rules but it is still a good starting point.
For older kids, gather the class together and discuss your rules and see whether you need to adjust them. It can be used as discussion pointers with your class.
Having established rules will help you to manage behavior in your children as well as create a positive space for them to learn and grow.
Download the free rules template!
You can download the free Classroom standard rules templates below,
Ready to print version – here
Editable version – here (via Adobe Acrobat Reader (free) – download from adobe.com and easily add in the teacher's name or class name on the rules template cover.)
You will be able to edit the rule numbers and captions on each of the pages too before printing.
Links to other Classroom rules template
We offer other variations of classroom/homeschool rules templates that can be easily editable in Adobe Acrobat Reader (Free version). They are available in A4 and A5 sizes depending on your display needs.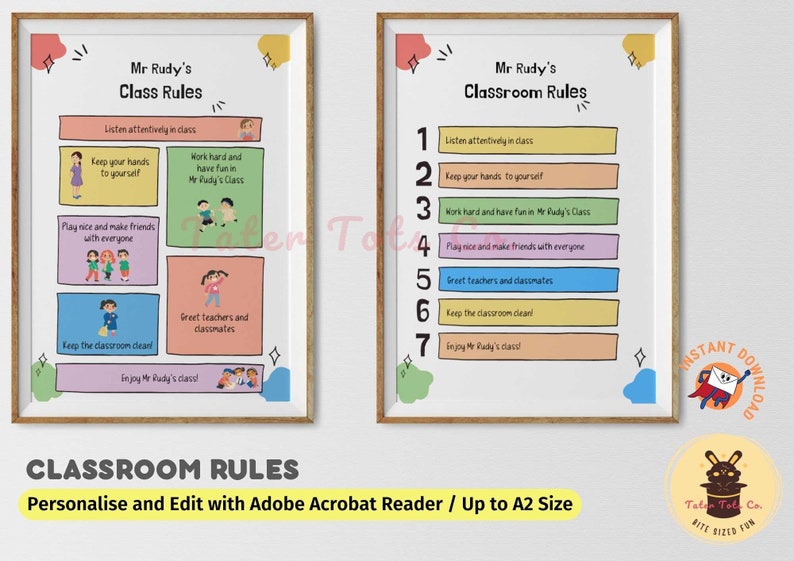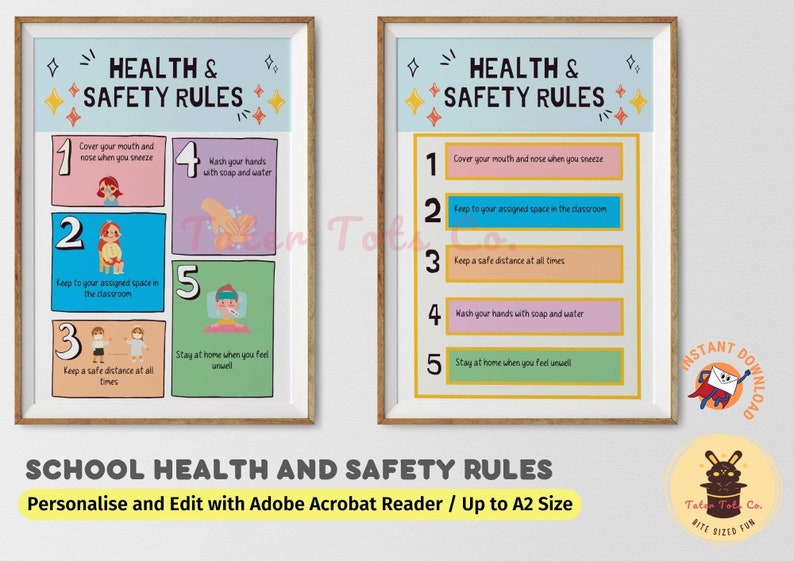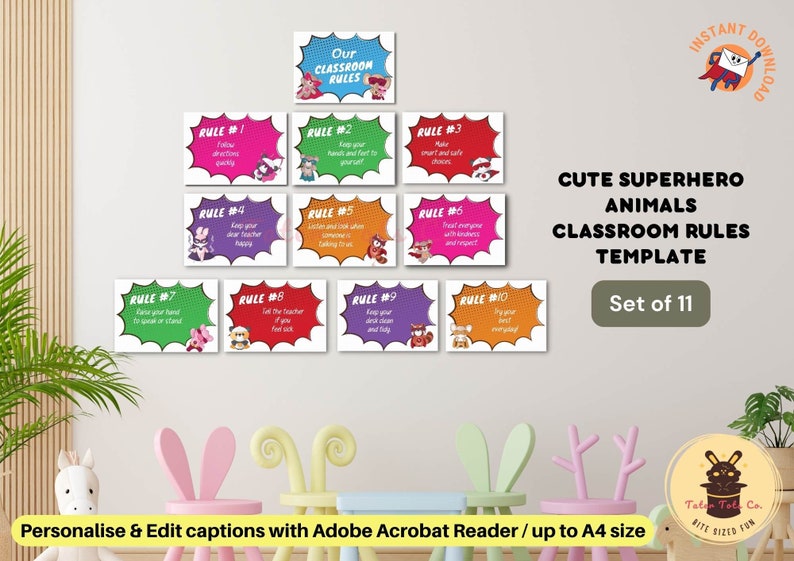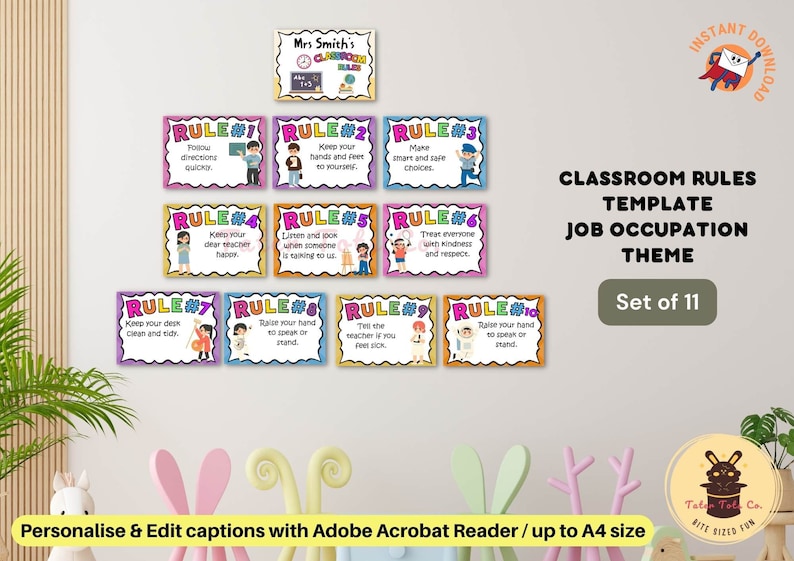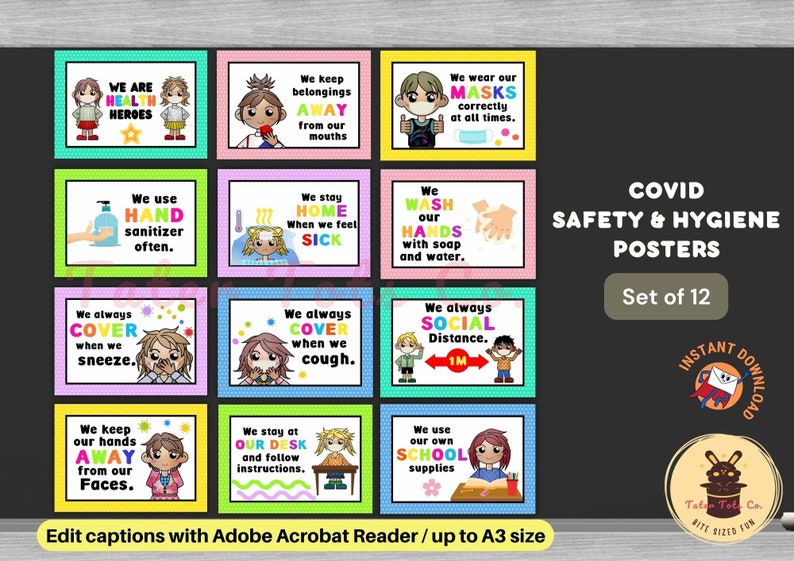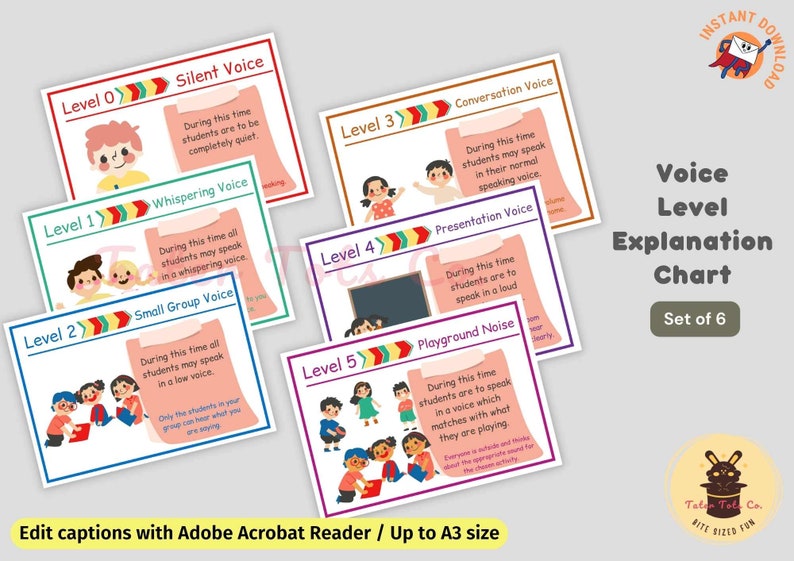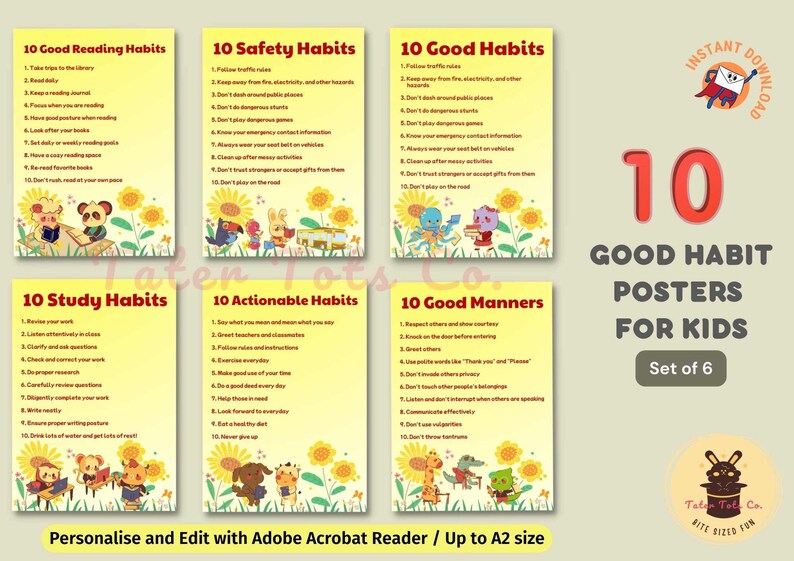 Conclusion
It's never too late to start setting rules for homeschool or classroom use! In fact, it is better to set rules at the start of the school term. Start enforcing them on the very first day of school.
Rules encourage communication, cooperation, and positivity in the classroom. It is an important way to add some structure It is a great way to enforce positive behavior and friendship.
What are some important rules to establish for kids? Share them in the comments section below!
If you're looking for other toddler activity ideas, you can visit the site's section on Toddler Activity Ideas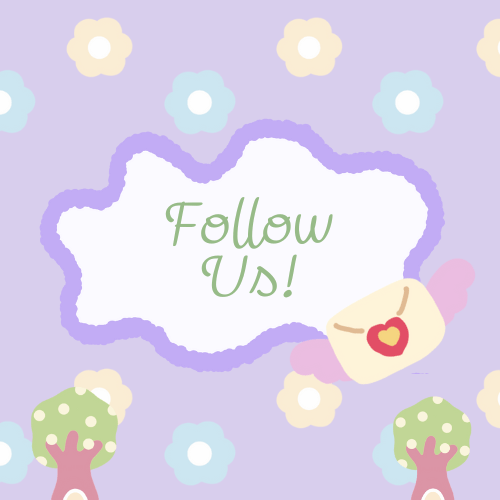 Enjoyed this freebie? Follow us on Facebook/Pinterest for the latest blog updates, freebies, and Ukulele printables.
Warmest Regards,