(Last Updated On: April 23, 2022)
SNAP card game: fantasy, princess-themed free download
Introduction
Flashcards are a great source of learning and are vastly used to teach young kids. Some other uses of flashcards are that they can be used as memory matching games or to play the SNAP card game.
Spark your child's inner imagination of magical creatures, princesses, fairies, and dragons. This is a set of 26 cute fantasy-themed flashcards for kids and you can download it free in PDF high resolution below.
These cards can be used as flashcards, memory games, matching games, or as a SNAP card game. If used as a SNAP card game it is really a battle of fast reaction and speed amongst players.
How do you play the SNAP Card Game?
First, download, print out the card deck. You can laminate (optional) and cut out the cards. There are a total of 26 fantasy characters.
To play SNAP you will need to print twice so that there are 52 of them.
This can be played among 2-4 players or together as a family. There are also a few ways to play SNAP cards.
But the easiest way to play with young kids is the following way,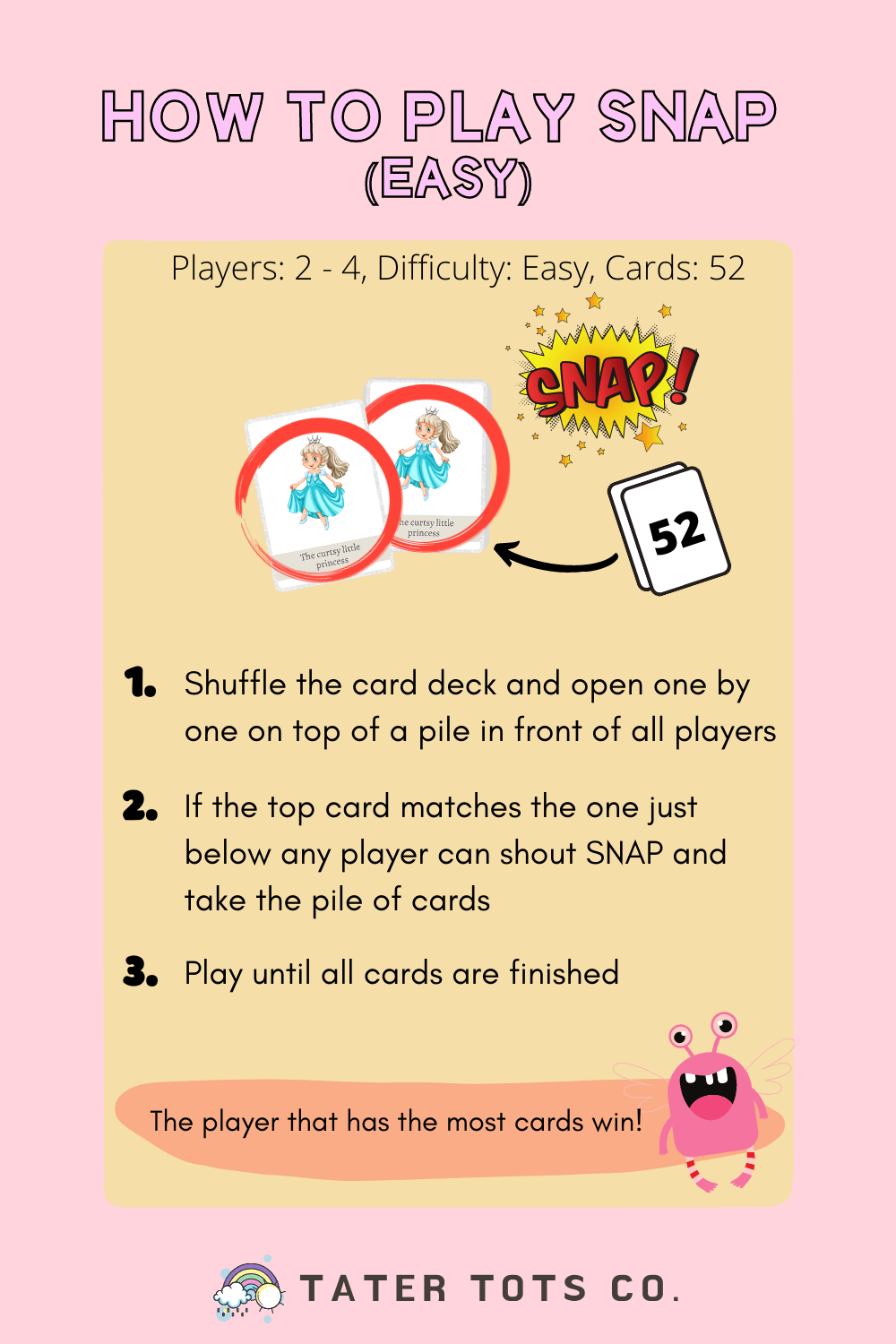 The alternative way you can play SNAP cards is as below,
Distribute the cards evenly among the players.
Each player will put their own set of cards facing down in front of them.
Each player will take turns to open one card at a time. If there's a match among the turned-up cards any player can shout Snap.
The player who shouts "SNAP" first will take both cards and put them under his cards.
Rinse and repeat. The player with the most cards wins.
How to play memory game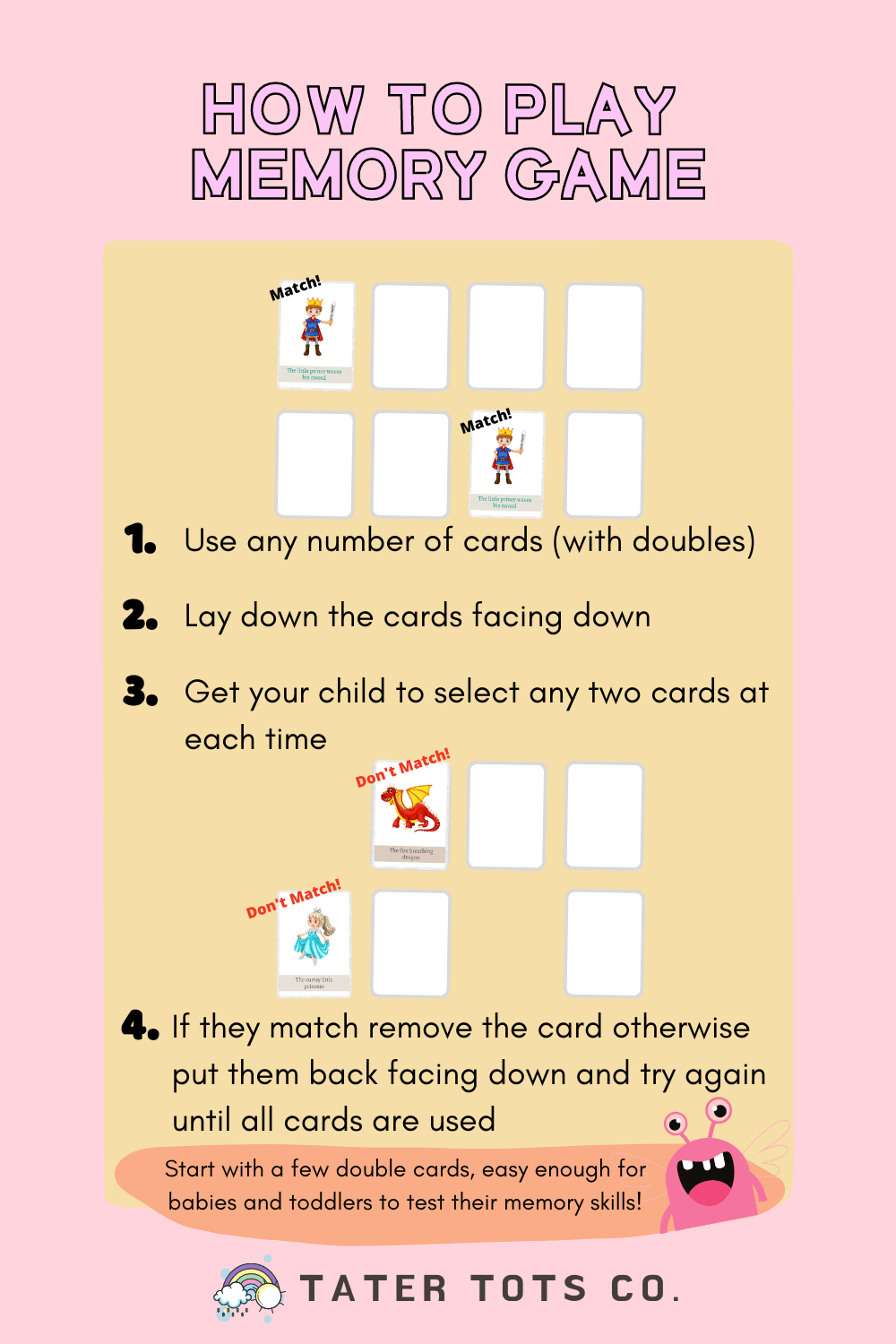 Free Download Link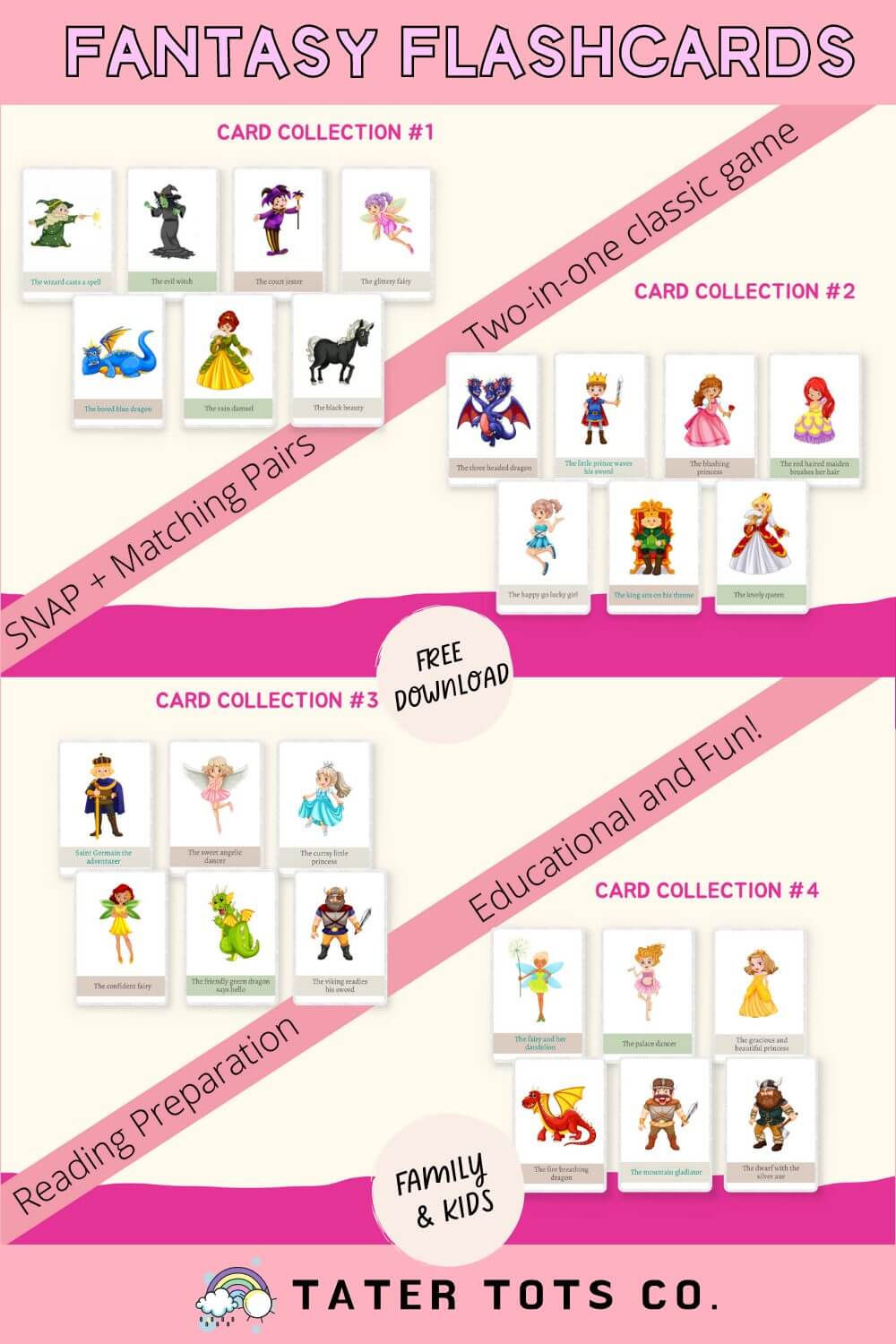 Click the link here to download the fantasy flashcards!
For other freebies for kids, visit our section on Toddler Activity Ideas: free printables here.
Subscribe to our newsletter to receive alerts on free printable straight to your mailbox, you also get a free All-in-one preschool preparatory pack when you do so.
Attribution
Art Illustrations of Fantasy SNAP cards by Brgfx, www.freepik.com
Download this printable FREE!
Provide a valid email so we can send this to you instantly!
Access your child's readiness for preschool, know what to prep beforehand, printable templates included. 
Here's what's included in the All-in-one preschool preparatory pack,
Preschool Things to Bring/Pack Checklist
What I can learn in Preschool checklist
All About Me toddler activity poster
Daily activity schedule for parents/child/childminder
Preschooler daily journal template
Reward Chart for behavior management
By agreeing to download this printable you will automatically be subscribed to our newsletter to get updates on new content, blog posts, videos, and other freebies straight to your mailbox.
Follow us to receive updates on new content!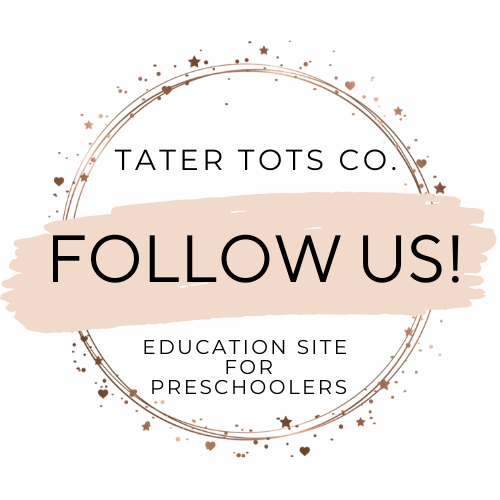 Follow us on Facebook/Pinterest for latest blog updates, freebies and Ukulele printables.
Warmest Regards,