(Last Updated On: November 10, 2021)
Introduction
Flashcards are a great source of learning and are vastly used to teach young kids. Some other uses of flashcards are that they can be used as memory matching games or to play the SNAP card game.
Spark your child's inner imagination of magical creatures, princesses, fairies, and dragons. This is a set of 26 cute fantasy-themed flashcards for kids and you can download it free in PDF high resolution below.
These cards can be used as flashcards, memory games, matching games, or as a SNAP card game. If used as a SNAP card game it is really a battle of fast reaction and speed amongst players.
How do you play the SNAP Card Game?
First, download, print out the card deck. You can laminate (optional) and cut out the cards. There are a total of 26 fantasy characters.
To play SNAP you will need to print twice so that there are 52 of them.
This can be played among 2-4 players or together as a family. There are also a few ways to play SNAP cards.
But the easiest way to play with young kids is the following way,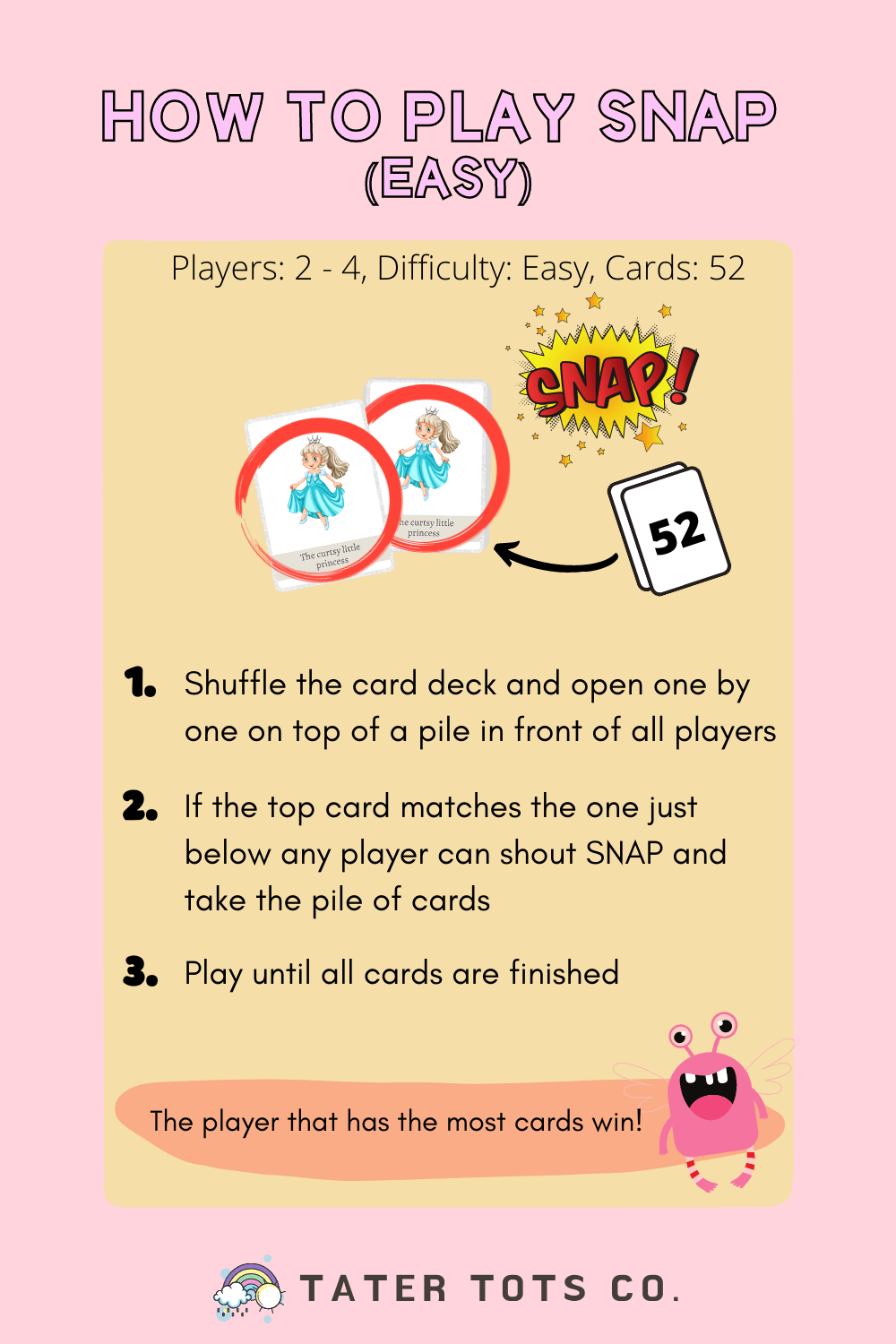 The alternative way you can play SNAP cards is as below,
Distribute the cards evenly among the players.
Each player will put their own set of cards facing down in front of them.
Each player will take turns to open one card at a time. If there's a match among the turned-up cards any player can shout Snap.
The player who shouts "SNAP" first will take both cards and put them under his cards.
Rinse and repeat. The player with the most cards wins.
How to play memory game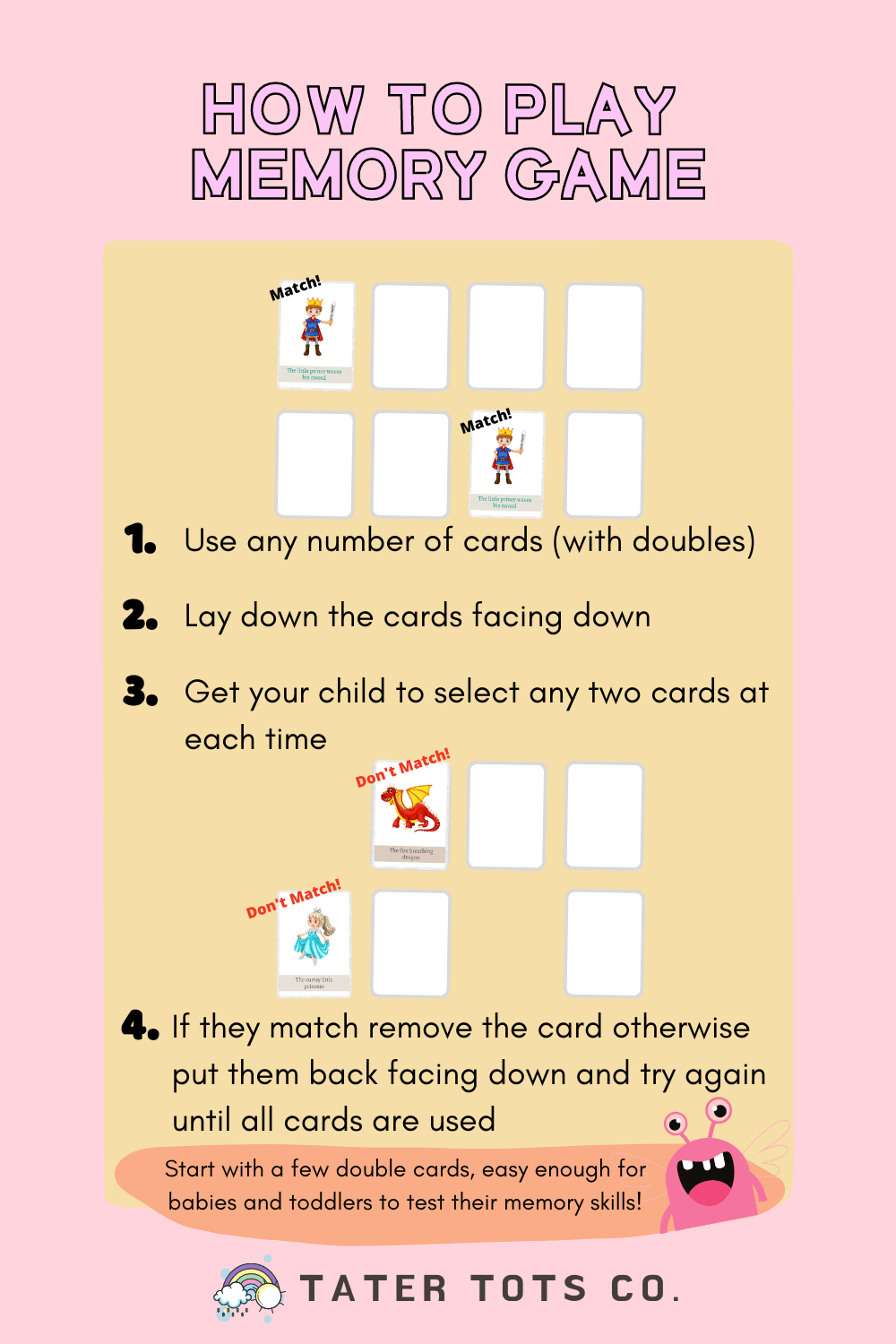 Free Download Link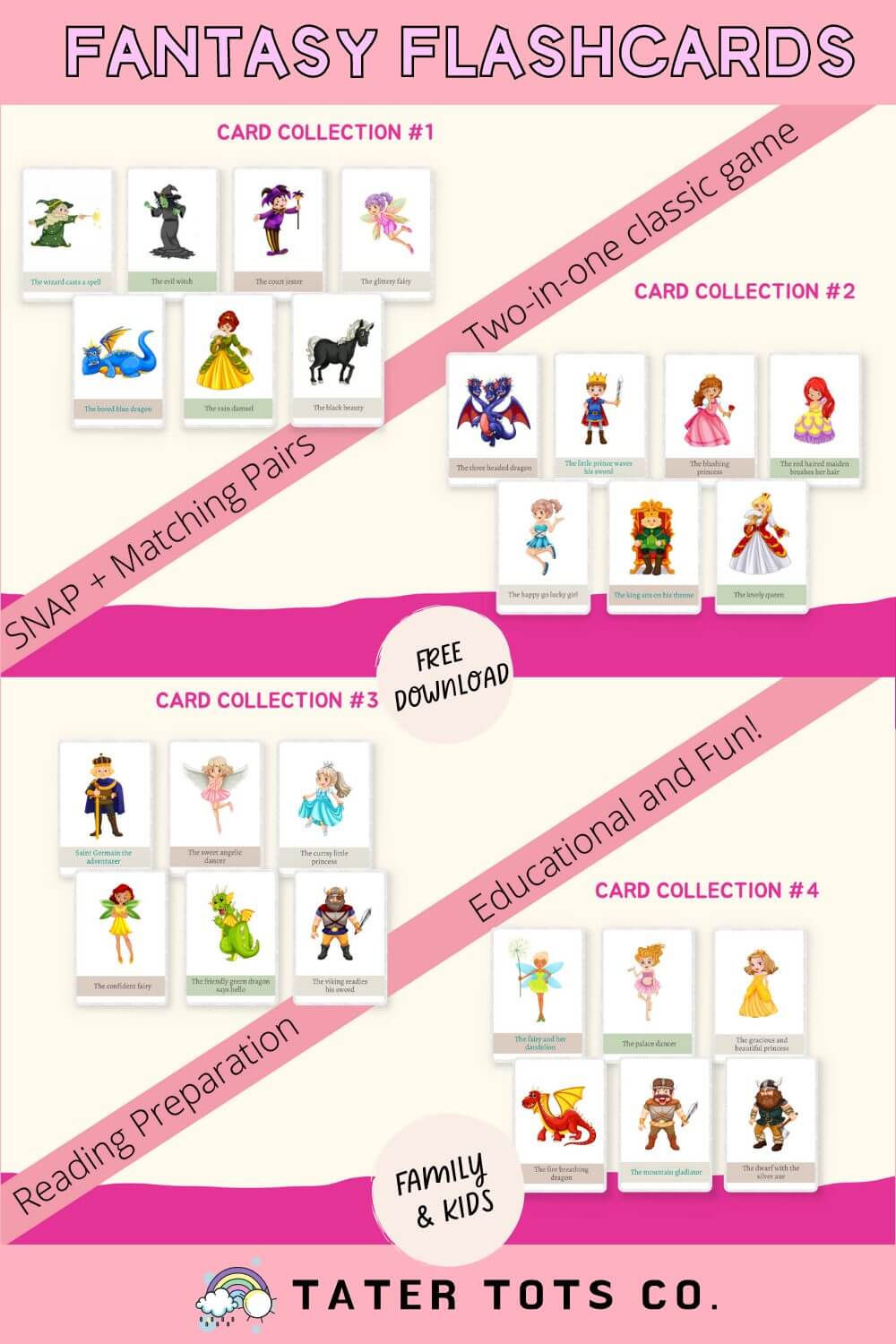 Click the link here to download the fantasy flashcards!
Art Illustrations by Brgfx, www.freepik.com
For other freebies for kids, visit our section on Toddler Activity Ideas: free printables here.
Warmest Regards.