(Last Updated On: October 18, 2022)
6 Interesting Things Kids Can Do With Google – Featuring Google Games And Interactive Content
Introduction
Well, here are some free resources and google games from our friendly internet search engine Google that work great as time and boredom busters that you may not have heard of.
Maybe there is a time when you didn't know what to do with your child at home. Or you just need that 5 mins break to keep your child occupied with something.
Google is not only a search engine but there are other things to explore for kids of all ages! It's time to try out Google's content suitable for kids. From AR (Augmented Reality) to Free Interactive Games – there's much to explore!
Google also keeps updated with more new and free content available for kids of different age groups.
Related Article: The Best Learning Sites, Educational YouTube Channels for preschool
1. Google Arts & Culture
This is an online platform with high resolution images and video from museums and cultural organizations throughout the world.
From time-to-time new gaming experiments are released on the app which are free to play such as 3D pottery, exploring the world and there's also a Fourth of July Fireworks game, some of them suitable for kids.
Kids can also view 360-degrees panoramic real-life views of more than 3000+ museums, castles and famous landmark/places all over the world while doing virtual tours and learning about them. There's even a BTS gallery for KPOP fans!
There are also more AR species of animals to explore and lots of online tools for Teaching & Learning so we definitely highly recommended to check it out.
For Adults, it's a great platform to view artwork and interesting artefacts at the comfort of your home screen.
Simply download the app here which is free with no ads.
For IPhone/IPad (Apple Store) / For Android
2. Google AR
Google AR which stands for Google Augmented Reality is a state-of-the-art technology allowing you to explore 3D models in the real world.
There are almost 100 animals you can view and there are some really cool and endangered species of animals like dinosaurs, platypus, and arctic fox. You can also take pictures with them on your smartphone and it's entertaining for kids of all ages.
Most smartphones support Google AR, and it can be easily triggered when you Google search for a particular animal.
To be able to see the AR appear in the search engine you will need to key in the specific keyword. For example, when you search for a wolf you cannot just type "wolf" but have to search for "Timber Wolf" to see it appear on the top of the search page. You will be able to see the option to "View in 3D".
For a complete list of all the available Google AR animals, check out Google 3D animals list: Lions, tigers, dinos and more! by 9to5Google.
3. Google Games (Google Doodle)
You may have already managed to check this one out. On certain special dates or festivals, when you go to Google Search Engine to search for something you may have stumbled upon Google Doodle which is the interactive content added to the Google Logo on the Google search engine.
You can access the entire collection in the Google Doodle Archives.
We do recommend some of the kid-friendly simple Mini Interactive Games which are short browser-based games.

Valentine's Day 2022 (google.com)
Doodle Champion Island Games (August 25) (google.com)
Father's Day 2021 (June 13) (google.com)
4. Kiddle
This is not really a game but more of a safe content visual search engine powered by Google, offering safe kids' web, image, and video search.
As parents or educators, we want to ensure that our kids or students use the Internet in appropriate, safe, and secure ways.
From a kid's point of view, Kiddle is easy to use, with a large font size where kids can see images, videos, and news related to any particular search topic. This makes searching for something easy and simple for kids to browse and understand.
It can be accessed from this link: https://www.kiddle.co
5. Google Tilt
This is a Google Easter egg trick that displays a tilted version of google.
You can go to https://elgoog.im/tilt/ to try it.
Just for fun, there are also other Easter Eggs like this one.
Google Mirror – everything is backward even the text you search for.
Underwater Google – everything is underwater.
Google Gravity – watch everything you search for come crashing down.
6. Google Games ("Hidden")
Google also has other free, old-school games for kids to play similar to Google Doodles.
Play Pac Man
Play Snake
Play T-Rex Run
Play Google Atari Breakout Game
Play Google Guitar
7. Google Kid Space
This is not really browser content but an app you can download from Google Play if you are using an Android Tablet.
Google Kid Space is only compatible with certain Android tablets. You can learn more about the app here: Introducing Kids Space – Google
Kids can access apps, books, and videos that are targeted to their age and interests. It offers parental controls and allows both parents and kids to find quality and interactive content which helps kids discover, create, and grow.
8. Other interesting free online "games" for kids
Other than Google resources, there are many other websites offering free content for kids. However, we are recommending some sites that we found to be interesting that you may want to try out with your child during your free time.
We recommend checking out some interesting free online games on the following sites with your child,
For links to other educational sites for kids, you may visit the section here.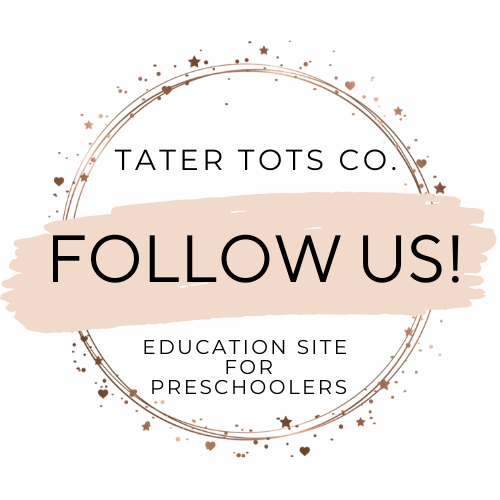 Follow us on Facebook/Pinterest for latest blog updates, freebies and Ukulele printables.
Warmest Regards,