(Last Updated On: March 20, 2023)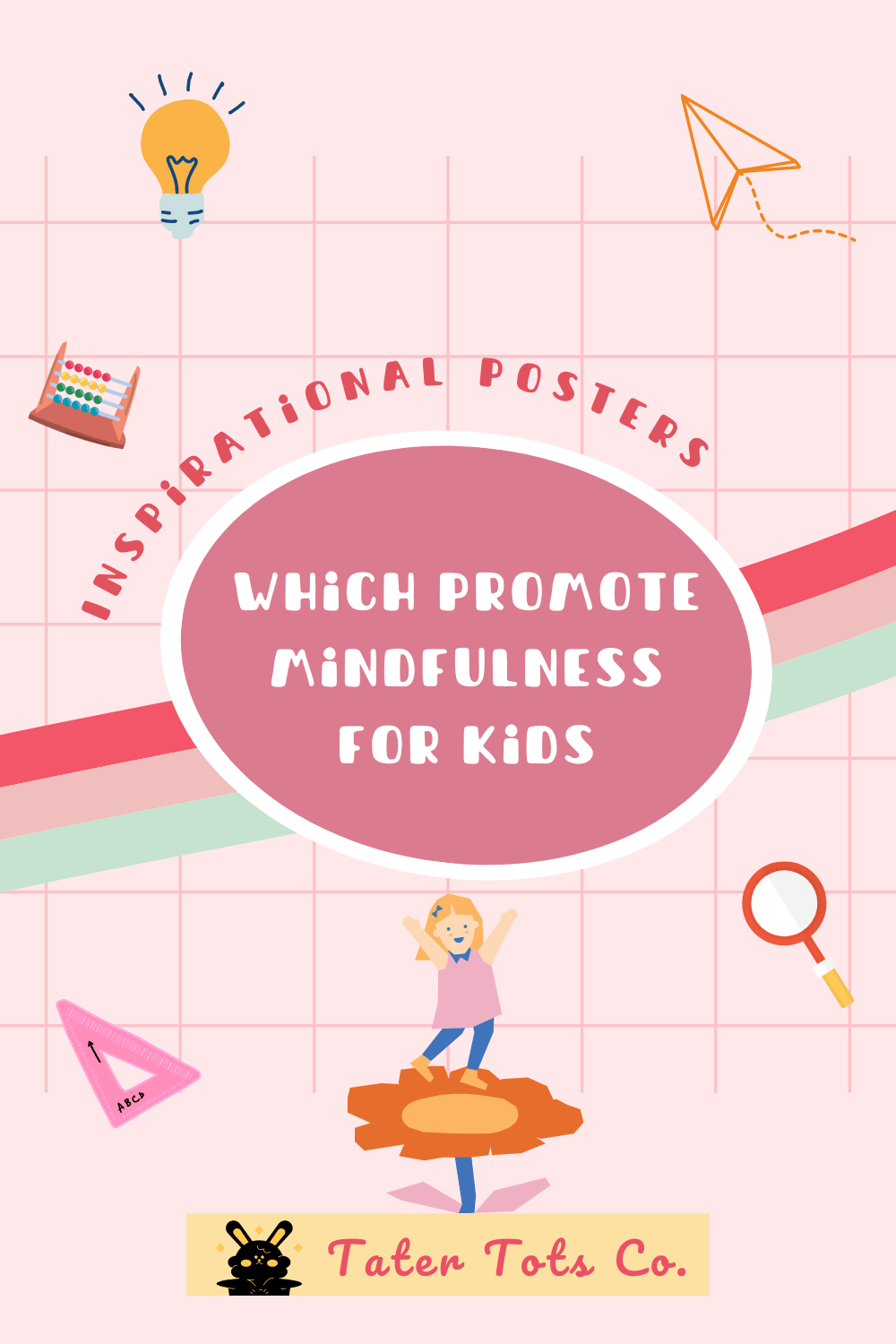 How To Decorate A Kid's Room: 5 Inspirational Posters which Promote Mindfulness for kids
Introduction
Decorating a kid's room can be complex with so many choices of posters and wall prints to include in a small space. When children wake up in the morning or go to sleep at night, we want to display something beautiful and positive which will decorate the walls of their rooms so that they feel happy.
In this article, we introduce some examples of posters that promote mindfulness for kids that are suitable to decorate toddlers' and young children's rooms.
Why decorate a kid's room with mindfulness posters?
Mindfulness posters help kids to learn and think positively and continue to push themselves to improve. It gives them a different perspective and mindset to learn and try new things.
They feel motivated and, even when faced with a new challenge, they stay motivated. These mindfulness posters can be displayed at home or in the classroom as a source of positive affirmation.
They offer many benefits like encouraging a positive growth mindset. This in turn benefits children's mental health and well-being. This is one way parents can help children combat their insecurities and anxieties – through the use of appealing visual content that sparks their interest.
What makes a good mindfulness for kids poster?
Kids' posters need to be bright, and colorful and attract their interest. It could be something that they extremely like or choose – for example, some girls like princesses, unicorns, or animals while some boys may like robots and space-themed wall prints.
Depending on a child's room design, the posters should complement the room's theme. While choosing posters for kids, it is important to note their preferences. This may not be so relevant for infants and younger babies, however, toddlers would have already developed some of their own interests.
Thus it doesn't matter how stylish and beautiful a piece is, if your child does not like it then there is no point placing it in his or her room.
5 Mindfulness for Kids Posters
We will introduce 5 examples of Creative Mindfulness Posters for Kids that will help your child practice self-awareness and motivation in their daily activities. These posters are suitable for toddlers and above as the text and images are simple to understand and read.
You are special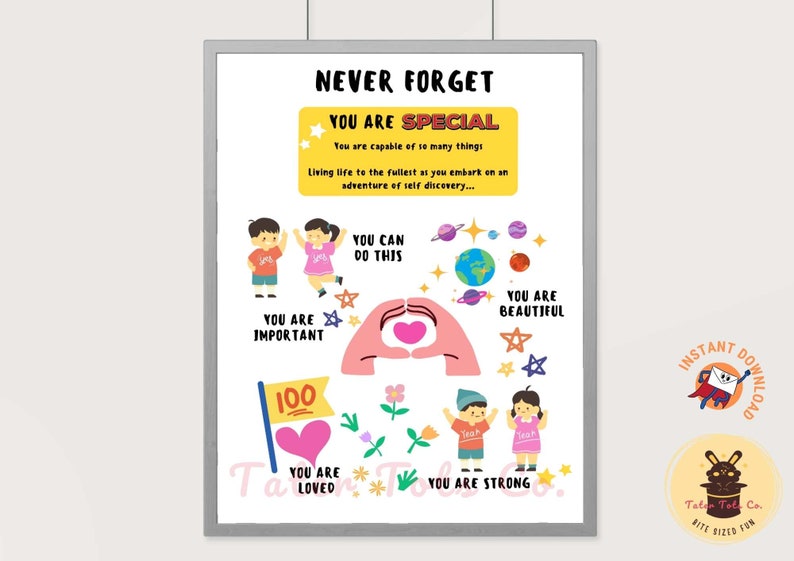 Children are reminded that they are unique and special in their own way. The "Never Forget You Are Special" poster not only affirms the child of their own abilities, but it also encourages them to take on new things helping them accomplish more in their daily activities. This poster will make a child feel proud and good about themselves.
Mindful Eating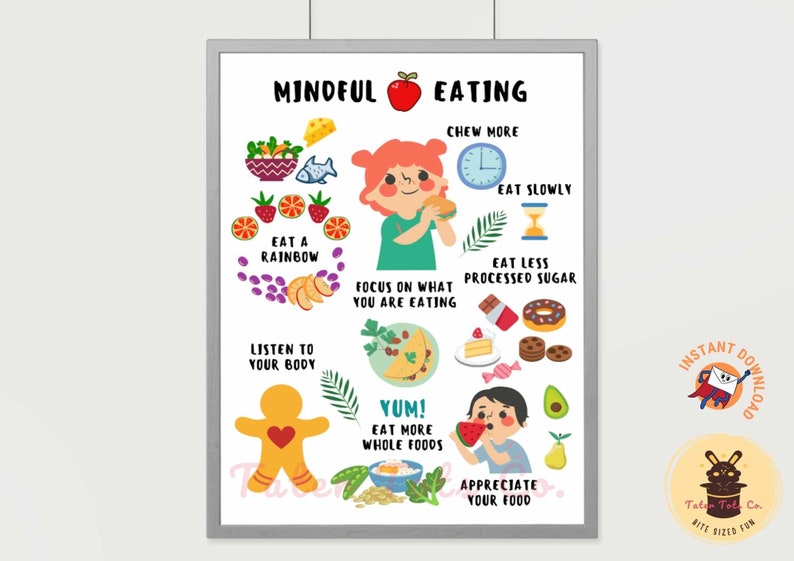 We recommend this one for picky or unhealthy snack eaters. The mindful eating poster is a great way to explain and train children about mindful eating habits.
Mindful eating habits should consist of healthy eating habits. Educate children on what is healthy and unhealthy food. Place this poster in the dining area or kitchen as eye candy for your child when he or she eats. The colorful and interesting illustrations should entice young kids to eat better!
Good Habits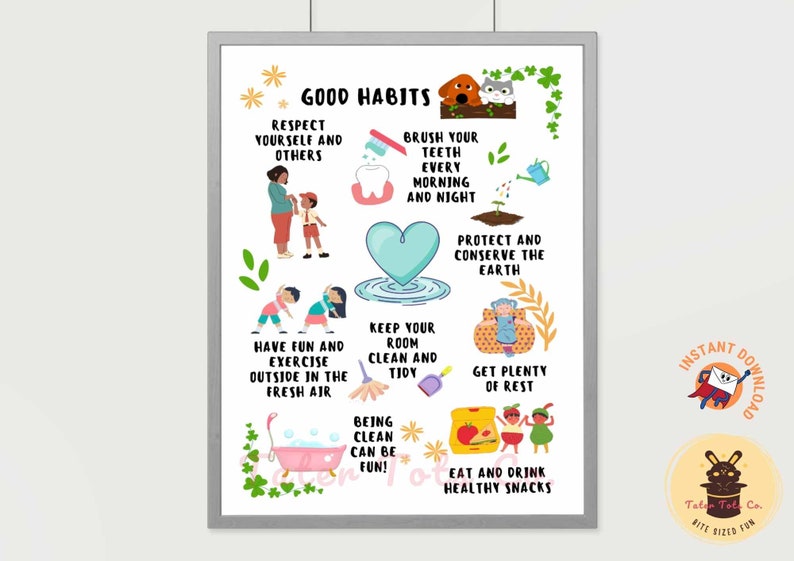 Nowadays, it is so important to instill good habits in children from a young age, especially with so many ongoing distractions and hectic lifestyles. Often young kids need lots of repetition so it's good to use posters to constantly remind them of good habits.
This purposeful Good Habits poster will not only save you hours of nagging but by using a visual way you can get simple messages across to young kids.
Things I am grateful for . . .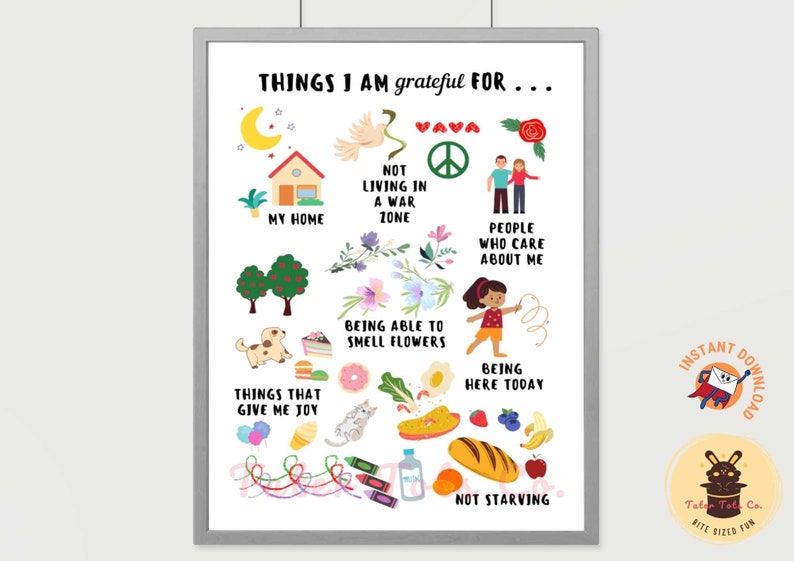 Remind children to be thankful for whatever they have. The "Things I am grateful for" poster will teach them to show gratitude for the minimalistic but super important things in life.
We do recommend this one for the demanding ones who seem to never get enough of anything and want everything they can get their hands on.
This meaningful poster will remind them that money is hard to earn, that there are people who care for them, and that they should be happy with a simple and frugal life. This will teach children not to be picky and be satisfied with what they already have.
Little Things in life that make me happy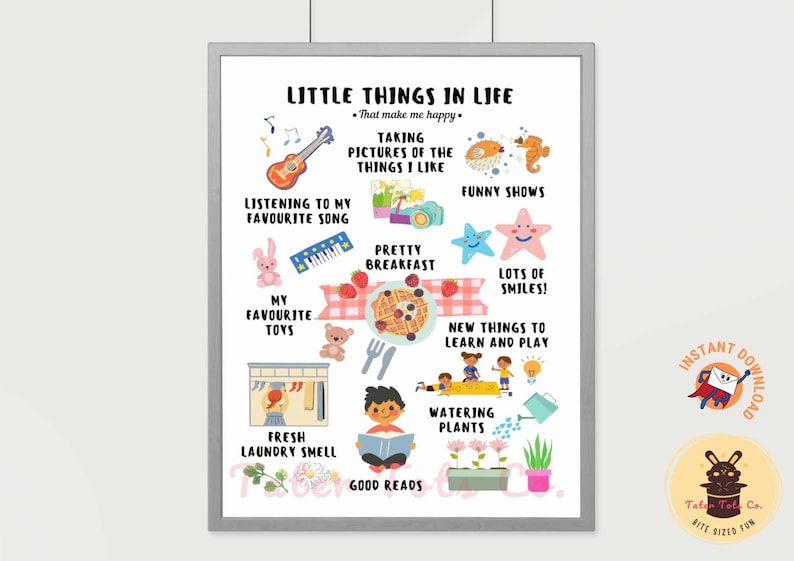 Let children practice self-awareness of their surroundings and stay focused on the little things that are so important in life. The "Things in Life that make me happy poster" is a meaningful one that will help children to appreciate the little things in life and brighten their day.
This is another great poster to display in a child's bedroom to liven the mood in the mornings and before they go to bed.
Other Inspirational Posters
Personalised Little Ballerina Sparkle Posters for Girl Dancers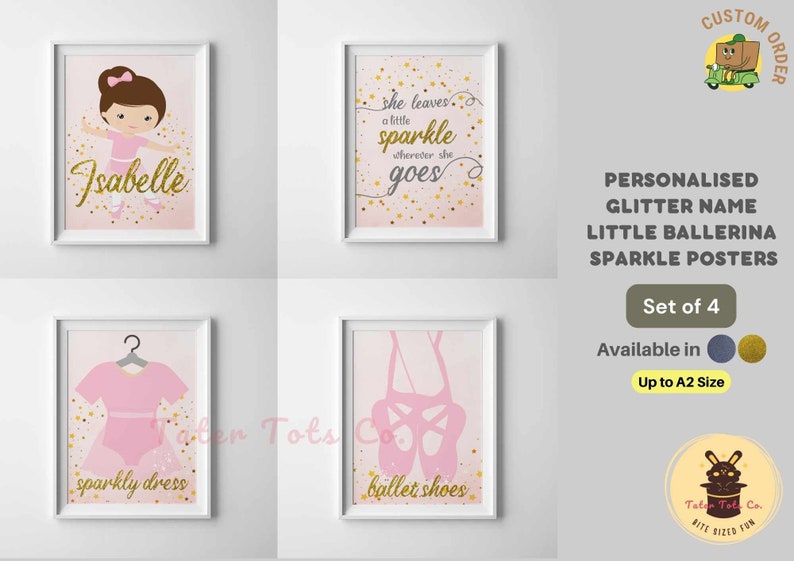 Space Theme Posters with Solar System Background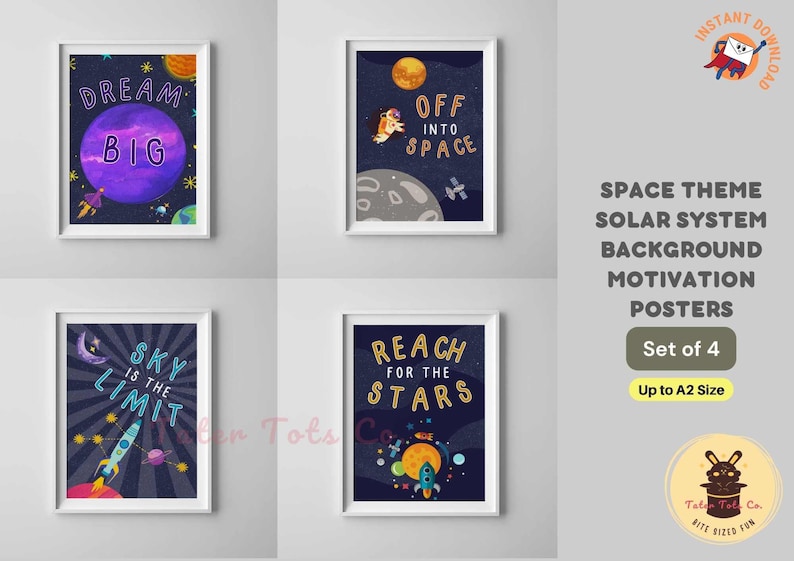 Cute Animals Daily Check List and Memo (Boy)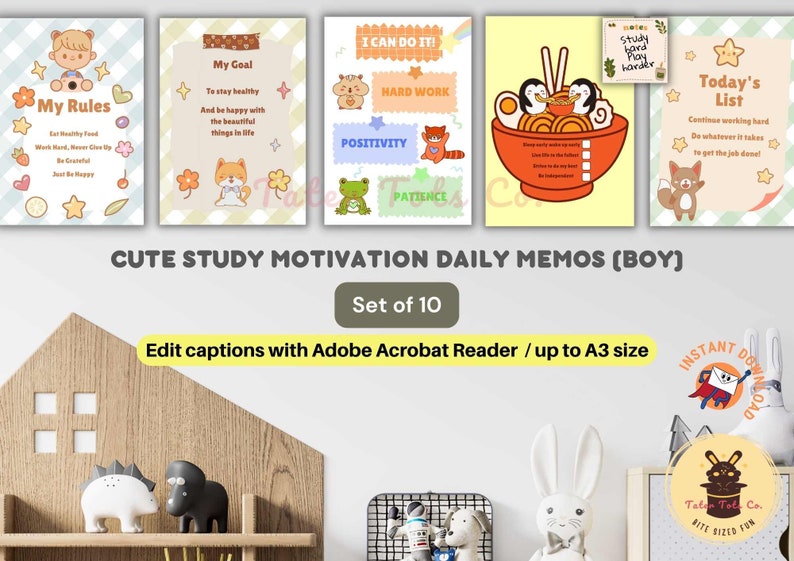 Cute Animals Daily Check List and Memo (Girl)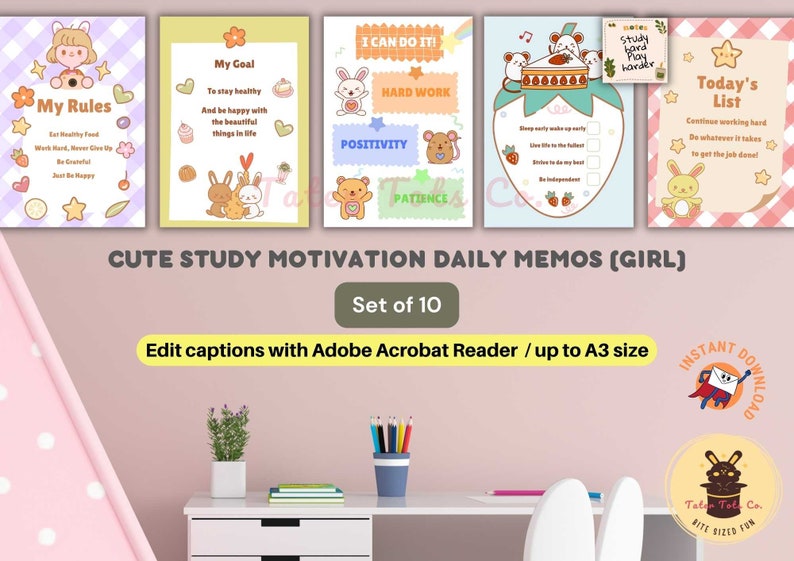 Growth Mindset Groovy Retro Classroom Posters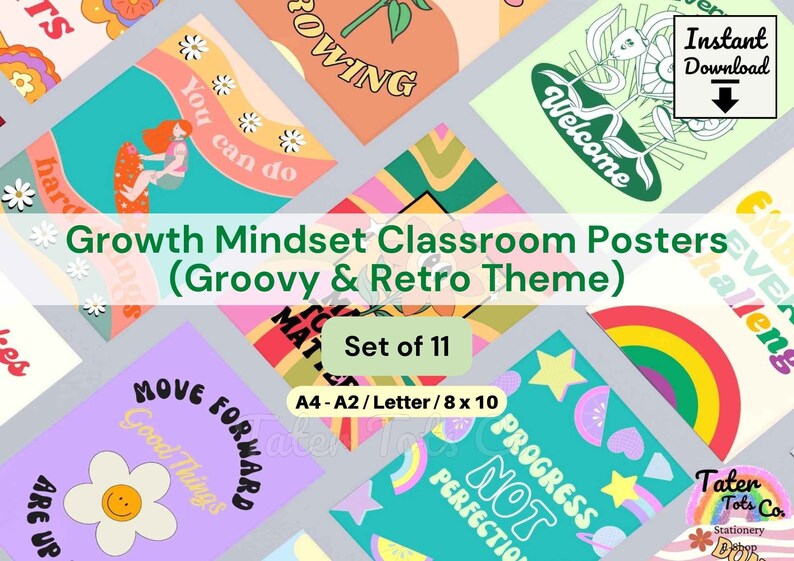 Conclusion
These are some key points why motivating your child is so important and why we should always find ways to motivate children.
Motivation can help kids stay focused and keep trying in times of difficulty
When focusing on a growth mindset, children tend to stick with new things
Simply making your child happy and feel good by clearing out negative thoughts
Motivational posters are not the only way to motivate a child. But they get the message across to children in a visually appealing way. There are also many other ways to motivate a child, for example using praise and rewards.
For more inspirational, motivational content, we do recommend that you check out our InspireMyTot section.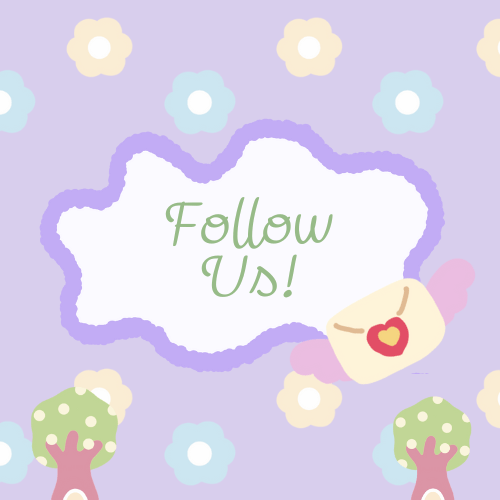 Follow us on Facebook/Pinterest for the latest blog updates, freebies, and Ukulele printables.
Warmest Regards,