(Last Updated On: December 21, 2022)
Let's have fun making Easy Peasy Playdough Mooncakes!
Introduction
Mooncakes are Chinese desserts enjoyed by Chinese families during Mid Autumn Festival. This year's Mid Autumn Festival is on 21 September 2021. Since my daughter loves watching the Netflix Movie (Over The Moon) we have no choice but to make some playdough mooncakes. Not only could she experience mooncake making at the same time she could practice her fine motor skills. If you're celebrating Mid Autumn Festival in your country with kids this year why not try making playdough mooncakes? Grab a lantern, enjoy some mooncakes while watching Over The Moon, and definitely try your hand at making Easy Peasy playdough mooncakes! Continue reading below for a Step by Step video on how to make Easy Playdough mooncakes!
Related Article: Celebrate Mid Autumn Festival with Over The Moon (Netflix Movie Review)
Why make Easy playdough mooncakes?
Playdough mooncakes are a great way to practice shaping the dough for real mooncakes. Personally, I would keep my child away from making real mooncakes so that she wouldn't make a mess out of the kitchen. This is an easier alternative and a less messy way to let her experience mooncake making. At the same time, it teaches her about culture. This activity doesn't even need any recipe unless you are making your own homemade playdough or making real mooncakes.
What are real mooncakes like?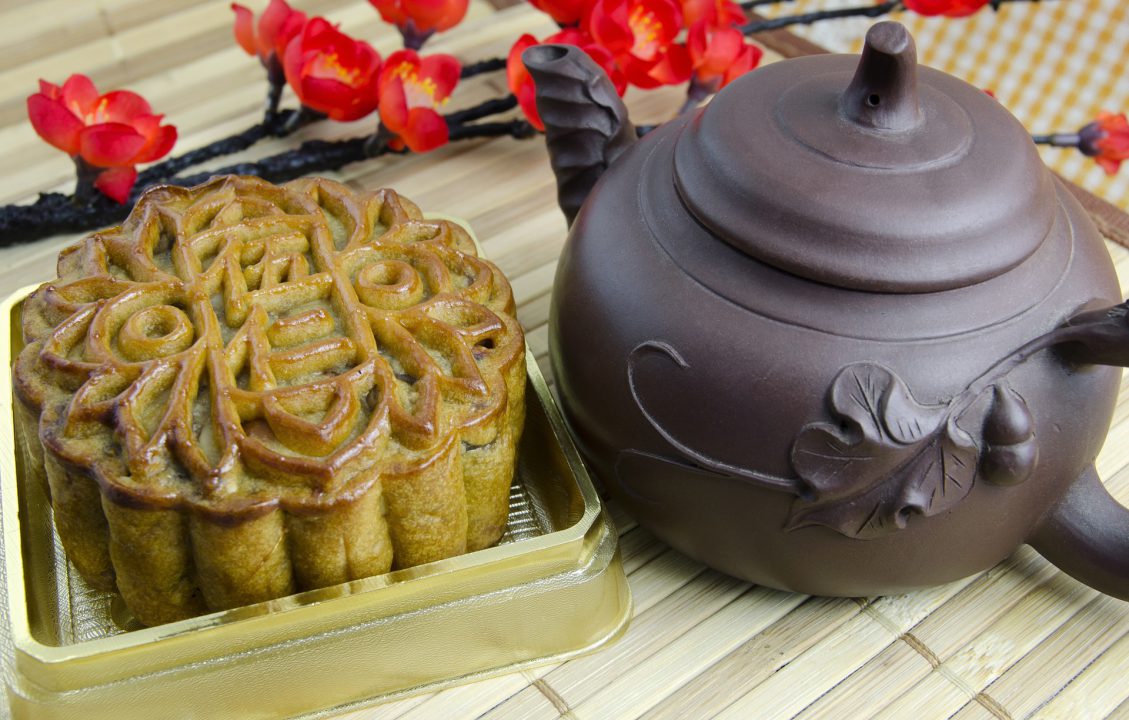 If you're new to mooncakes, it is a type of Chinese pastry or dessert filled with red bean, lotus seed paste, salted egg yolk surrounded by a brown crust. There are other renditions of the crust such as snow skin and layered flaky Teochew-styled mooncakes (with yam filling inside). Mooncakes are best enjoyed with Chinese Tea mainly to wash off the sweetness and aid digestion.
What do you need to make Easy playdough mooncakes?
You simply need only 2 items! A hand pressured or wooden mooncake mold and your regular playdough.
We used the plastic hand pressured mooncake mold which is both convenient, easy to use, and easy to clean and wash after use. A plastic hand pressured mooncake mold is also easier for young kids to use independently. Since my child loves bunnies, we definitely had to get the bunnies Mooncake pattern set. I also bought a flower set from the same Shopee seller to complement it. Check below for the links on where you can purchase the mold. Plastic hand pressured mooncake molds are highly available on Taobao, Shopee, Lazada, and bakeries so you should have no problem finding them. You can easily buy 2 hand-pressured mooncake molds for less than $10. Below are some links you can find these cute bunny mooncake molds.

Mid-Autumn Bunny 50K Mooncake Mold 75G Bing Cake Model Making Dessert Baking Press Subthe: They sell many kid-friendly bunny designs here but at a more expensive price
Moon Cake Model Printing ToolDIYNon-Stick Household Hand Pressure Green Bean Cake Mold Cartoon Cold Cover Flow Heart Pastry Baking75Ke

Bunny/Animal Pattern Mooncake Moulds
Barelove Bath Bomb Cute Mooncake Maker Mould, Mid-Autumn Festival DIY Decor Cookie Baking Cake Cutter, 2 Hand Press Pastry Tools with 8 Cartoon Stamps (50g+63g)
2 Pack Mooncake Mould with 12 Cookie Stamps, FineGood Flower Animal Moon Cake Mold Press 50g Hand Pressure Mooncake DIY Tools for Baking Cookies
Pretty Flowers Mooncake Moulds
Barelove Bath Bombs Moon Cake Molds Kit, with 8 PCS 3D Thick Floral Shaped Stamps for 2 Sets, Mid-Autumn Festival Decoration Pastry Cookie Soap Hand-Pressure Mooncake Maker Cutter Tools Set (50g+100g)
Mooncake Press Molds,Mid Autumn Festival Mooncake Mold Set 50g Flower Moon Cake Mold with 6Pcs Stamps (White)
Traditional Mooncake Moulds
VOVOV Mid-Autumn Festival Hand-Pressure Moon Cake Mould With 12 Pcs Mode Pattern For 4 Sets
Generic Mid-Autumn Festival Hand-Pressure Moon Cake Mould With 12 Pcs Mode Pattern For 4 Sets
For the playdough, we used our usual playdough which is the Ginpo Okome no Nendo Rice Playdough (Food grade Playdough). This Japanese brand of playdough is much more mess-free compared to other commonly used brands. It is also extremely good quality, easy to store, and extremely easy to revive the playdough if it dries up. Read the article here on our review of Ginpo Okome no Nendo Rice Playdough (Food grade Playdough) and where you can buy it.
[amazon_auto_links id="2901″]
Our Learning Experience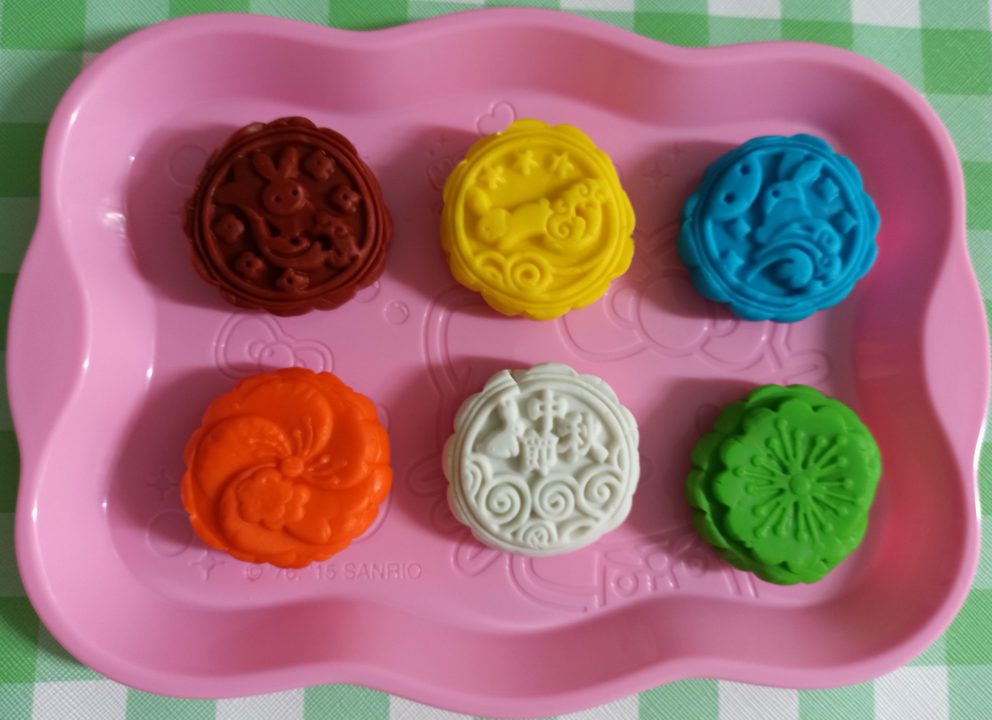 There are 2 ways to mold the mooncake. Just to describe the process, the first way was to roll all the same colored playdough into a ball and use the mold to press and push it down. The second way was to throw a ball of playdough into the mold directly and press down with a rounded object. Ensure that the playdough is evenly spread out (We used the sides of a rolling pin to do this). This is followed by pushing and pressing it down. Young kids and toddler could easily press down the mold firmly with some help and take out the finished mooncake.
Conclusion
Mooncake playdoughs are quite a lot of fun and so easy for your child to make. Buy a mold with patterns that will entice your child to create a mooncake of their own. Be sure to allow your child to choose their favorite designs and preferred colors when making each mooncake. After all the hard work and finishing the activity, remember to take a picture for a keepsake!
If you're looking for other toddler activity ideas, you can visit the site's section on Toddler Activity Ideas.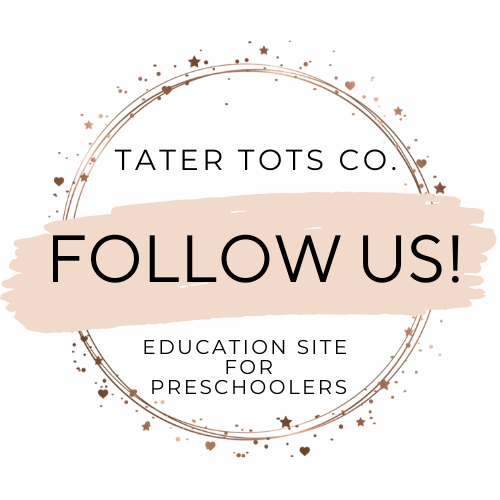 Follow us on Facebook/Pinterest for latest blog updates, freebies and Ukulele printables.
[amazon_auto_links id="5187″]
Warmest Regards,