(Last Updated On: December 21, 2022)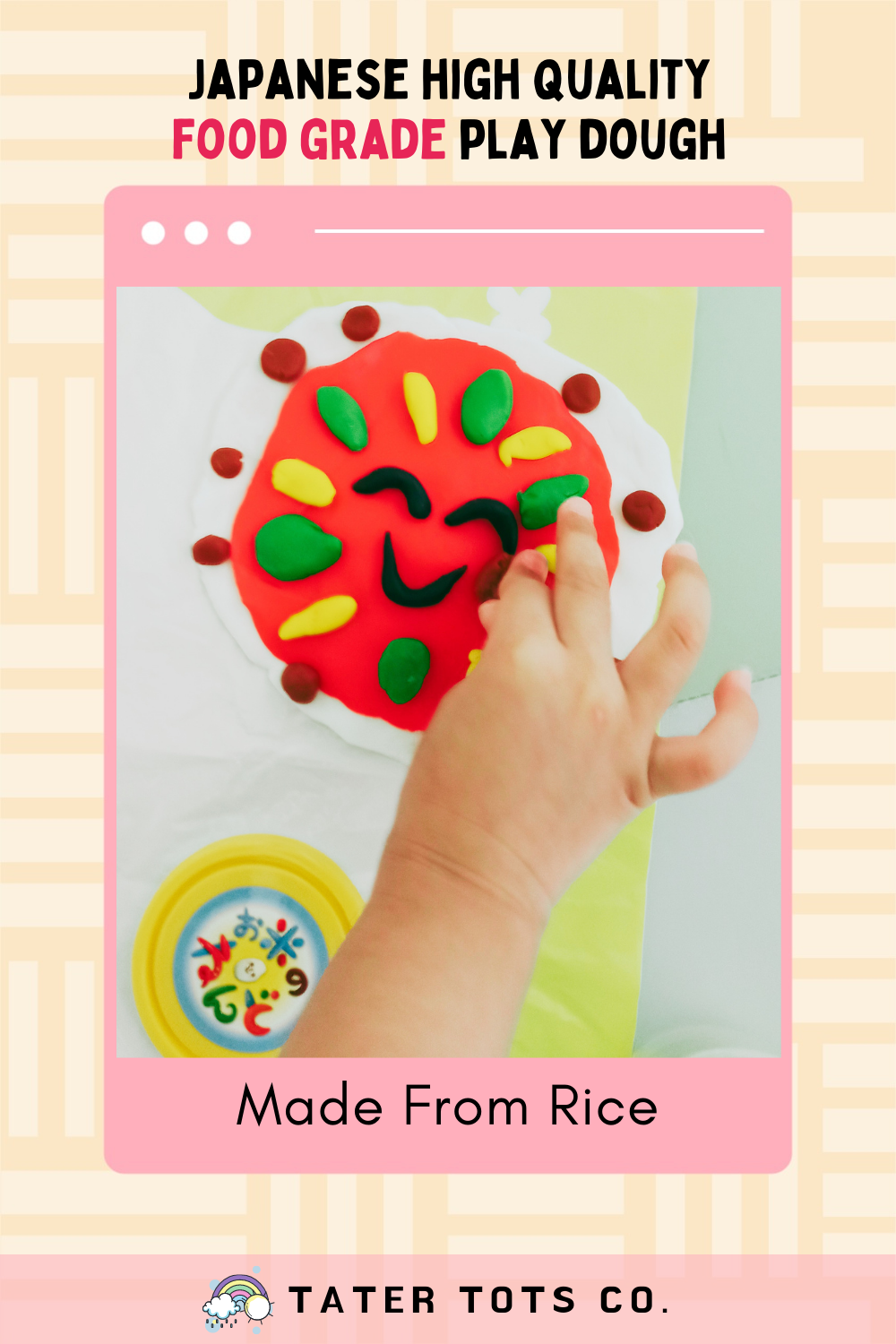 Japanese High Quality Taste Safe play dough Made From Rice
What is Taste Safe play dough for Toddlers ?
So are you wondering whether there's such a thing as Taste Safe play dough for kids? We are not talking about Homemade playdough here, we're talking about store-bought ones. Yes, there is! Taste safe means that it's safe if your child accidentally consumes the playdough. Read on to find out more about this Taste Safe Food-grade Playdough for Toddlers and suggestions/links to interesting play dough activities you can do with your child.
Why is play dough good for toddlers or young kids?
Playdough is kind of like an essential stay home activity for kids from ages 2 onwards. Kids just love playing with playdough. It keeps them entertained, gives them a wonderful and great sensory experience. It instills creativity and develops fine motor skills by strengthening their hand coordination and muscles.
Should I make Homemade play dough or buy?
Making homemade playdough although fun is generally time-consuming for busy moms. Personally, I dislike my toddler in the kitchen making a mess out of making homemade play-dough. We prefer to use store-bought playdough because it can be kept and stored longer. Not to mention that cleaning up is also easier saving you the extra work! Continue reading below for more tips on how to preserve the playdough so it lasts longer and revives dried-up playdough.
Creative ways to play play dough
Playdough can be played freely and experimented with. However, it is always a good idea to introduce some interesting activities to make activities more fun and interactive for the kids.
Here are some playdough activity ideas
#1 Use Playdough mats
You can utilize widely available printable playdough mats.
Refer to my post on Twinkl site review to see how you can get printable high-quality playdough mats for absolutely FREE.
Here are some other links where you can find FREE playdough mats and direct links to the playdough-related content. Most of these sites also have recipes for homemade playdough if you prefer to make your own playdough.
Itsy Bitsy Fun
Various Playdough mats (Number Counting, Alphabet)
Modern Playschool
Various Playdough mats (Number Counting, Alphabet, Objects)

Otherwise you can also buy them from other sources like Etsy, print them out on your own, laminate and use as playdough mats.
#2 Use play dough tools
There's a wide variety of playdough tools available everywhere. They can also be purchased online from Taobao/Shopee (if you're based in Singapore) or from Amazon if you're based in other countries. Playdough tools come in a myriad of shapes, molds, and sizes to explore. When buying playdough tools do keep in mind to find the ones that best interest your child.
There are tools for cutting, shaping, and making patterns (i.e: Rolling pins, scissors, cookie cutters). There are also tools for imaginative and pretend play such as plastic molds and natural objects, cooking, baking objects.

Some recommended tools would be the ones bought from Amazon by Melissa Doug. These tools are great except I do not like the quality and texture of Melissa Dough Playdough which is extremely starchy and super messy.

1. Melissa & Doug Shape, Model, and Mold Clay Activity Set – 4 Tubs of Modeling Dough and Tools
2. Melissa & Doug Created by Me! Cut, Sculpt, and Roll Modeling Dough Kit With 8 Tools and 4 Colors of Modeling Dough
[amazon_auto_links id="2873″]
Continue reading below to view my recommendation of a much less messy play dough which is from Japan called Ginpo rice clay.
#3 Use Ice Cream/Popsicle Sticks!
You can make popsicle playdough stick flowers: here's a link by No Time For Flash Cards for more details on how to make these. You could also just simply make playdough flowers and stick them on some playdough to make it stand. We have tried making playdough objects like animals/insects/flowers and sticking them on popsicle sticks,
#4 Mixing colors
Your child can experiment with mixing different colors together to get a new color or new shade. You can store the new color in a separate container and use it to make other objects and for future use.
Here's an infographic on some of the variations of the colors that you can mix around.
#5 Other playdough activity ideas
We don't need to list down all the activity ideas here because there're just too many available resources you can find on the Internet. The main purpose of this article is to introduce the playdough brand that I use.
For MORE activity ideas, you can refer to this link by Kindergarten Worksheets & Games that has 100+ playdough ideas and links to many more resource sites.
How to get started with play dough?
Allow your child to experiment as much with the playdough. For first-timers, they may find it rather interesting and amusing to interact with the playdough. Free play is encouraged and the main idea is to get them to get used to the texture and work on their motor skills.
How to fix and revive dried play dough?
Playdough may dry up over time if you do not close the lid of the playdough container properly. So it's good to always do a quick check when you're keeping the playdough containers.
Here are some tips on how you can revive dried-up playdough,
Sprinkle or spray the Play-Doh with water or run it under running water
Mould the dough, you may need to do this a few times
If it has fully dried up then you can't use it anymore
For Ginpo Okome no Nendo Rice Playdough (Continue reading below for the review) – Tested and proven to be super easy to revive the playdough with just 2 simple steps
Spray the playdough with water directly when it's in the container
Cover back the cap of the container and wait for 3-4 hours
If it's still hard repeat the process and the playdough will become soft as new! For super dried up playdough I repeated the step once and it was good as new.
Taste Safe play dough for Kids & Superior quality – Ginpo Okome no Nendo Rice Play dough

Another fact of Ginpo Playdough is that it is made with rice, salt, water, and pigments which make it food grade and taste safe.
Disclaimer: This is strictly my personal experience and by writing this review I'm not benefited in any way, I'm just recommending a product that I think is good
Finally, we are at the part in which I'm about to introduce the playdough that I like to use which is the Ginpo rice playdough or rice clay. Regardless, it is extremely important that parents supervise their children when playing with playdough!
The set of 12 colors cost around $30-40 inclusive of Sea shipping costs. This is because due to the category of the product only Sea Shipping is allowed if you choose to ship through Taobao.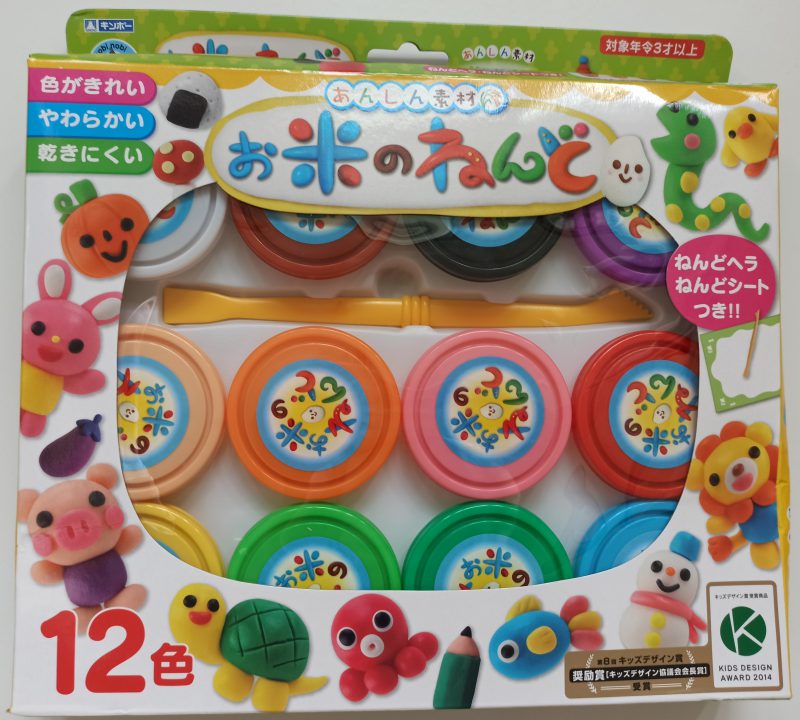 Our Learning Experience
Our experience using Ginpo playdough compared to other brands like Play-doh and Melissa Doug was its superiorness in quality. It not only has a non-sticky texture, but it is also super easy to use and clean up. This offers a less messy solution of playdough and is in every way worth every penny paid for.
Where to buy this Taste Safe play dough for Toddlers?
We bought this one from Taobao and this is my second purchase. For my first purchase, I'm still using the set for more than 6 months already and it's still in great condition. If you live in Singapore, you can purchase this from this online Japanese stationery shop Monotaro – Link: Rice nendo KENIS Sculpture / Clay [MonotaRO].
We're also trying out another brand of Taste Safe Homemade Food Grade Playdough for kids sold in Shopee, scroll below for the link, and will update a short review on it once we've tried it (made in Singapore).

Taobao Link: 日本银鸟食品级彩泥大米橡皮泥柔软可重复使用模具工具DIY套装-淘宝网 (taobao.com)
Here are some Taobao Shops selling affordable playdough tools and are much cheaper alternatives compared to popular brands like Play-doh and Melissa Doug.
首页-杰思创乐园官方企业店-淘宝网 (taobao.com)
To sum up, these are the highlights of Ginpo Rice Playdough (Taste Safe Food-grade Playdough for Toddlers),

+ Vivid colors (there's even a set that comes with pastel colors)
+ Soft texture
+ Easy to wash off, and clean
+ Superior quality
+ Non-toxic, editable if your child accidentally eats the playdough

Please note that this playdough is not suitable for children who are allergic to flour. It is also recommended for children ages 3 and above.

If you live in other countries I saw this selling on eBay and Bonanza that you may be able to purchase it from. Unfortunately, it doesn't seem that Amazon sells it.

If interested, here's is a new brand of Homemade Playdough which is 100% Food grade and safe for babies sold locally in Singapore by BPD Surprise. Their playdough is made of wheat flour, food-grade food coloring, sunflower oil, and salt. We've tried it and felt that their product is not that consistent. Some playdough were drier than others and the moist ones became too sticky to use. However they smell good and feel nice to touch and can only be stored in the fridge. The shelf life of these are about 6 months.
Home-made playdough. NON TOXIC 100% food grade play dough. BPD SOILD COLOURS. playdoh. play doh.
Samples of creations using Ginpo Rice Playdough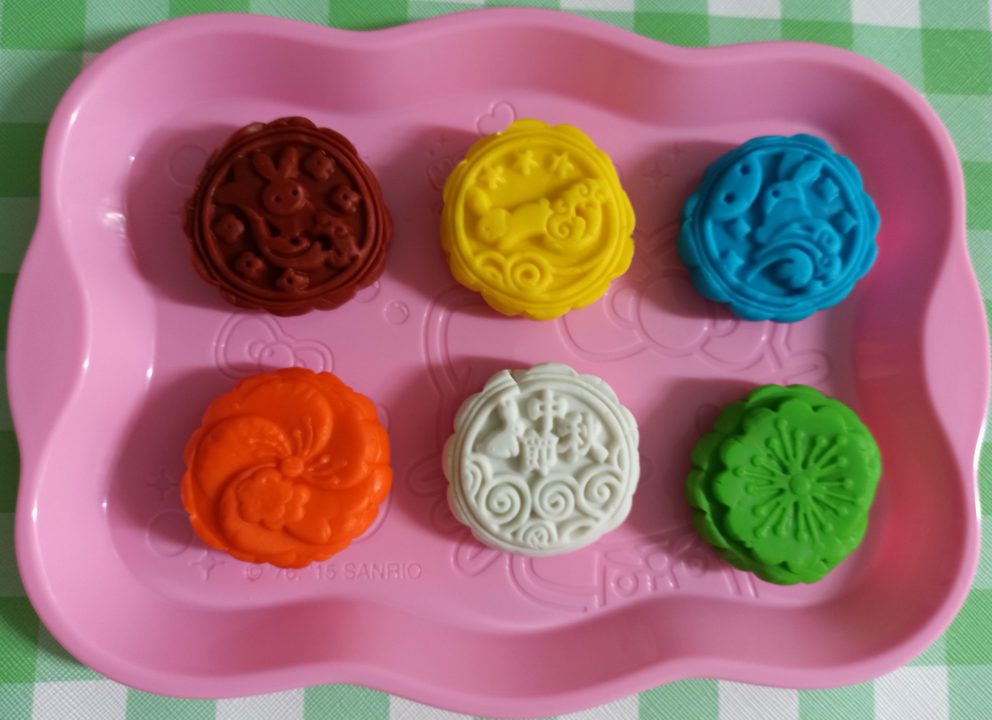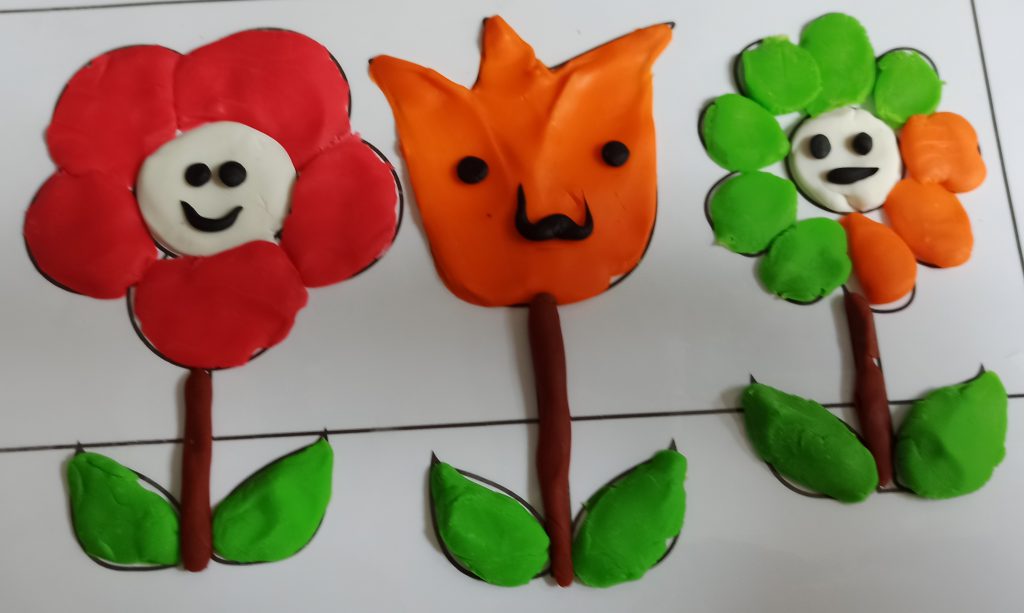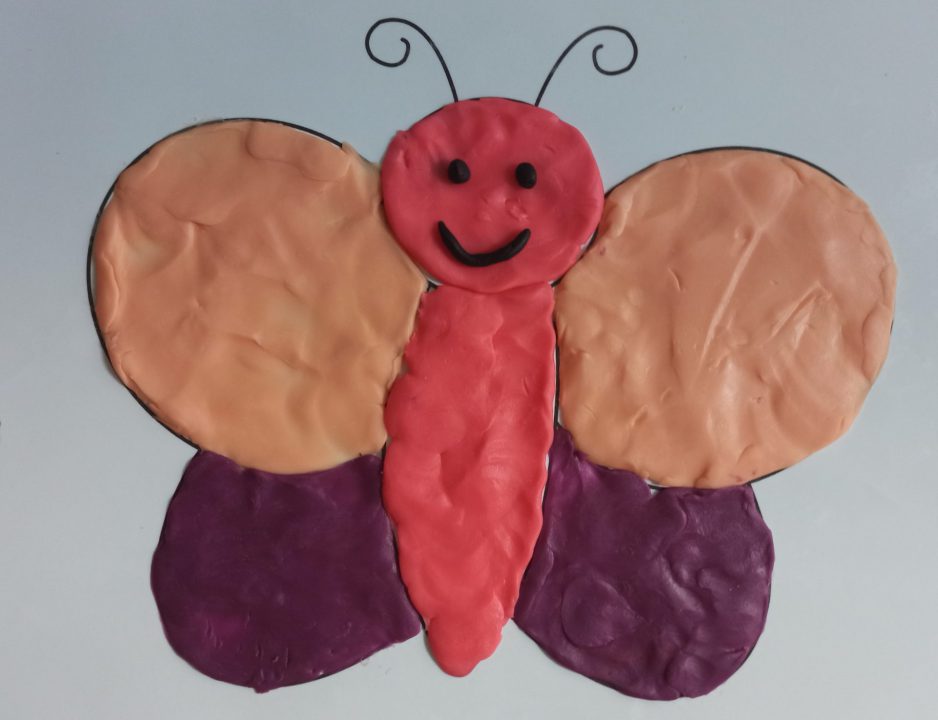 Conclusion
If you don't want to spend too much money buying playdough you're free to choose from other cheaper brands. Usually, most of them come with playdough tools with the playdough itself so there are some cost savings. Nevertheless, I would still recommend Ginpo rice clay (Food grade Playdough for Toddlers) because we feel that it's a great choice for busy moms and toddlers. And definitely, you can have greater peace of mind knowing that your child is playing with a very safe and quality product! Most of all spend quality time bonding with your child playing playdough!
If you're interested to make playdough mooncakes feel free to check out the article here on "Let's have fun making Easy Peasy playdough mooncakes!"
Do you prefer to make play dough or buy them and why? What is your favorite store bought brand of play dough? Share your comments and any other play dough activity ideas below!
If you're looking for other toddler activity ideas, you can visit the site's section on Toddler Activity Ideas.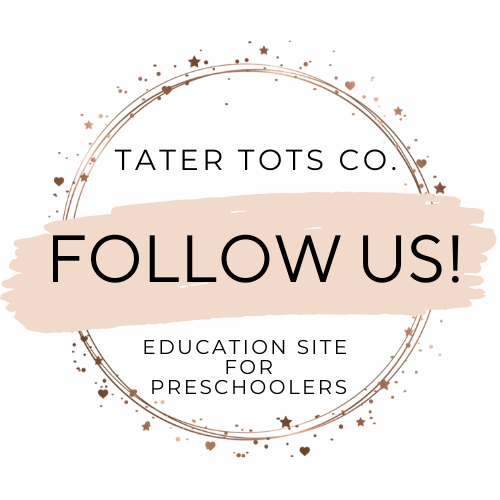 Follow us on Facebook/Pinterest for latest blog updates, freebies and Ukulele printables.
[amazon_auto_links id="5187″]
Warmest Regards,