(Last Updated On: December 21, 2022)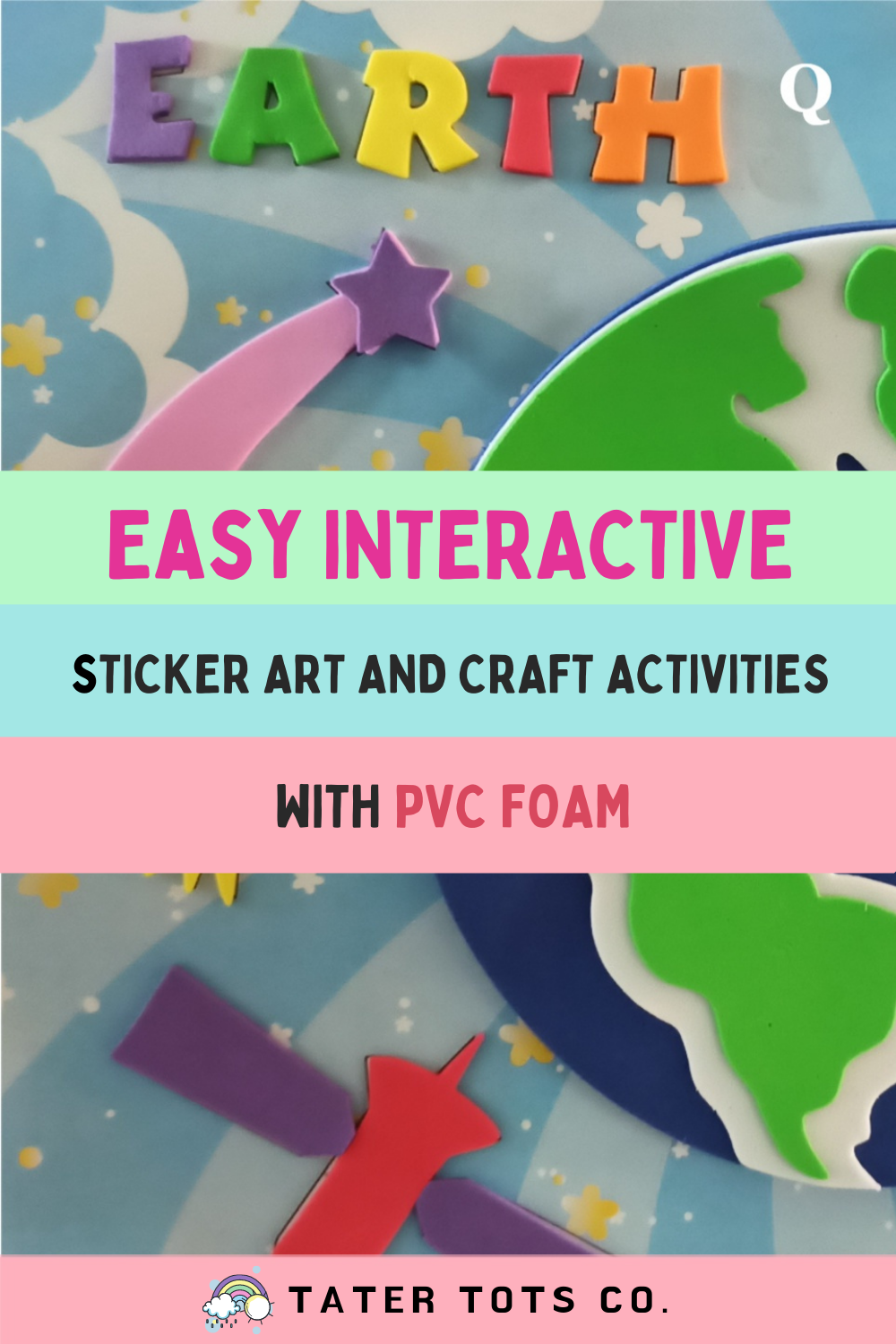 Easy Interactive Sticker Art And Craft Activities With PVC Foam
Introduction
Today we'll be talking about the 3D Foam Sticker Art & Craft which is suitable for kids from ages 3 and up.
Children can create beautiful foam art designs with this kid-friendly kit! This comes in a set of 10 or more bright and fun pictures. The foam tiles are self-adhesive and make crafting entirely easy and glue-free. This activity kit encourages creative thinking, color and shape matching. It can be used as a teaching material, education tool for kids, or even as part of a goodie bag or gift set!
The materials in this pack consist of EVA foam and each picture comes with a convenient A4 size base map for sticking the foam on. In addition to this, it doesn't require any scissors or preparation at all!
EVA stands for Ethylene-vinyl acetate which is a type of foam that is soft, porous, and flexible. It's used mainly in kid's DIY crafts and comes in a variety of colors and shapes. It is BPA-free and nontoxic thus safe for young children and can be easily purchased separately from stationary/bookstores.
The one that we bought was from Taobao and we will share the links below on where you can purchase these. Not only is it widely available, but it's also an inexpensive activity or gift for toddlers. This is yet another simple and engaging Art & Craft activity that promotes parent-child bonding. The foam tiles are self-adhesive making it another mess-free activity that is great for busy moms.
Where to buy the Art & Craft Foam Sticker Art?
Below are some of the links to where you can purchase this item:
If you're located in Singapore, you can purchase this from Taobao, Qoo10, Shopee, Lazada, and even Carousell locally. There are many shops in Taobao that sell similar items so you may be able to find a cheaper source. If you can buy from Taobao they are cheap, about $7 – 8 inclusive Shipping for a pack of 20 unique designs.

Here's the Taobao URL link that I bought mine from 新款儿童EVA立体贴画3D可旋转海绵粘贴画幼儿园DIY手工制作材料包-淘宝网 (taobao.com) and these are very cute compared to the usual ones sold in Shopee/Lazada as they each have a movable part. If you take a look at the picture below of the one we did, the Teapot is actually movable!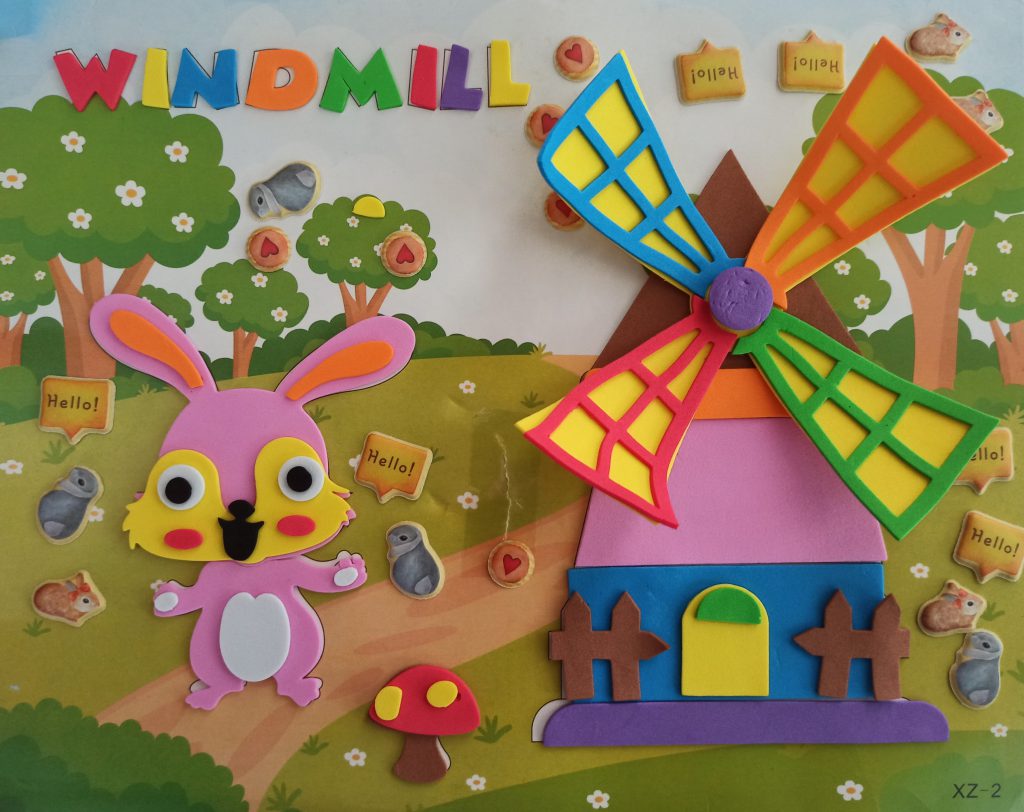 We bought the 20 picture designs pack and will post more pictures once we've completed them.
Here are other links in Qoo10/Shopee/Lazada where you can buy them, there are lots more and you can just simply do a search in google
Qoo10 – Eva Foam Art Colouring Activities Children Kids Art and Craft Goodie B… : Toys

Foam Art 8 sets bundle- EVA Stickers /Creativity and Hands On Activity | Shopee Singapore
If you're located in the United States or other countries, you can purchase similar products from Amazon. These are just a few stores but there are many more.

Amazon.com: Ahua 3D EVA Foam Stickers for Toddlers Large Size DIY Cartoon Animal Painting Stickers Preschool Art Class Drawing Sticker Puzzle Art Craft Kit for Kids Boys Girls Age 4-8 (10PCS): Kitchen & Dining
Amazon.com: 20pcs 3D EVA Foam Sticker Puzzle Game DIY Cartoon Animal Learning Education Toys for Toddler Kids Art Craft Kits (kidslove A): Arts, Crafts & Sewing
ZMLM Art Craft Gift for Boys: DIY Learning Educational Toy Preschool Craft Kit Fun Children Activity Toddler Animal Art Project 3D Eva Foam Sticker Puzzle for Kids Party Favor Bulk Birthday Game
MALLMALL6 20Pcs Mosaic Sticker Art Kits for Kids DIY Mosaic Art Crafts Foam Stickers 3D Puzzle Drawing Sticker Craft Activities Early Learning Games Handmade Art Kit for Preschool Toddlers Boys Girls
[amazon_auto_links id="2901″]
Disney Princess Foam Art Theme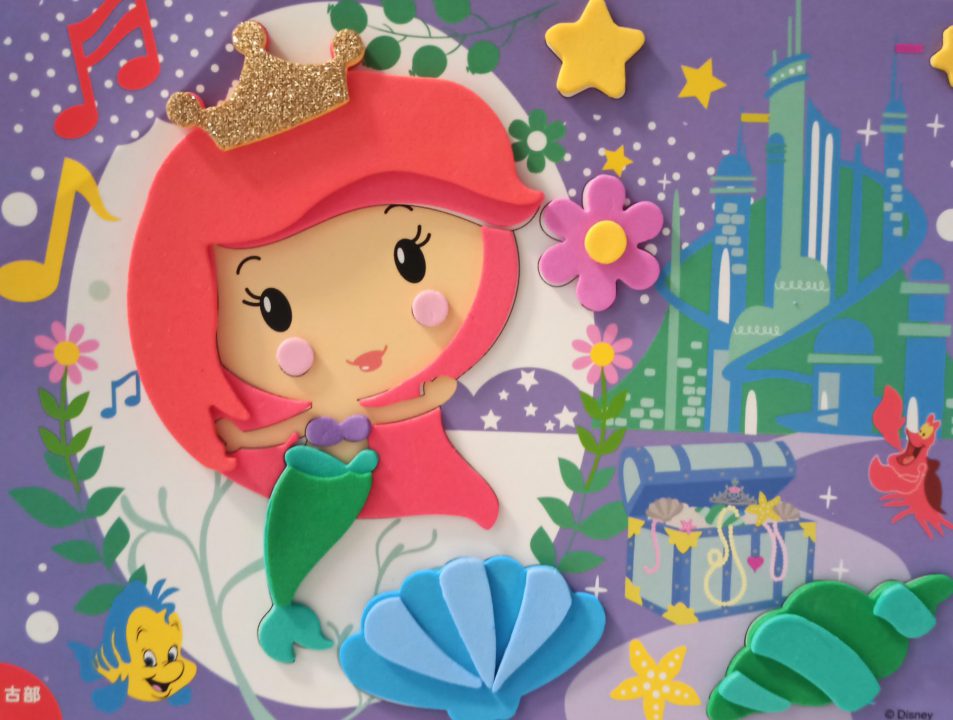 Here's a pack of adorable, lovable, pretty looking Disney Princess Themed foam art 3D Sticker pack. These come in a set of 10 with Cinderalla, Little Mermaid Ariel, Beauty and the Beast Belle, Snow White, Aladdin Jasmine and a few others. Unfortunately doesn't have Frozen.

Here's the Taobao link if interested: eva手工制作家具模型 儿童手工动物模型立体拼图 幼儿DIY益智玩具-淘宝网 (taobao.com)
These are actually a great size for toddler's hands too because it's half of an A4 size sheet, it's easy to do with less foam stickers, however this is probably more suited for girls and can be used to decorate a girl's room after completion.
The only complaint I have is that the glittery crown part drops glitter very easily if your hand rub against it and the quality of the PVC foam is not as good as the rotatable/movable EVA foam art one.
Our Learning Experience
We really enjoyed working on these foam Art and Craft because they are fun and interactive. We've pasted a few completed ones around the room doors together with stickers. It was also very easy for kids to stick the foam on their own.
Check out the movable parts for our completed pictures so far.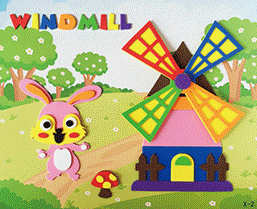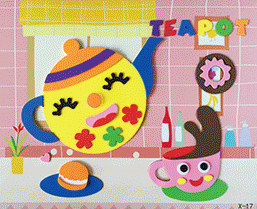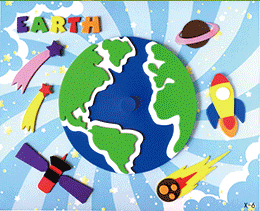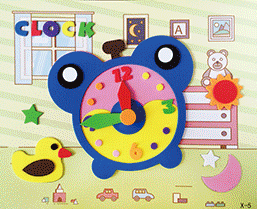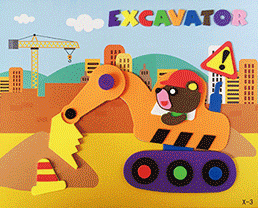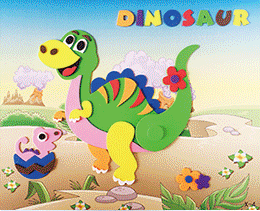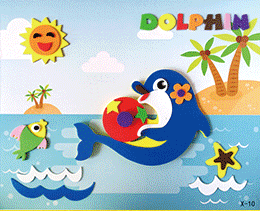 Conclusion
We recommend checking the Foam Arts & Craft activities especially the interactive ones that can be moved and displayed. It's hours of entertainment while your child develops their hand coordination and color recognition skills. It makes a great stay home Art & craft activity to keep your child entertained. Most of all it is really mess free, inexpensive with zero preparation needed.
Does your child like stickers? What other sticker art and craft activities does your child like? Share them in the comments below!
If you're looking for other toddler activity ideas, you can visit the site's section on Toddler Activity Ideas.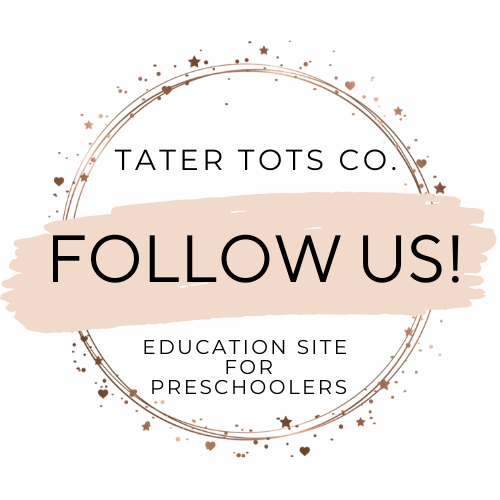 Follow us on Facebook/Pinterest for latest blog updates, freebies and Ukulele printables.
[amazon_auto_links id="5187″]
Warmest Regards,