(Last Updated On: October 4, 2021)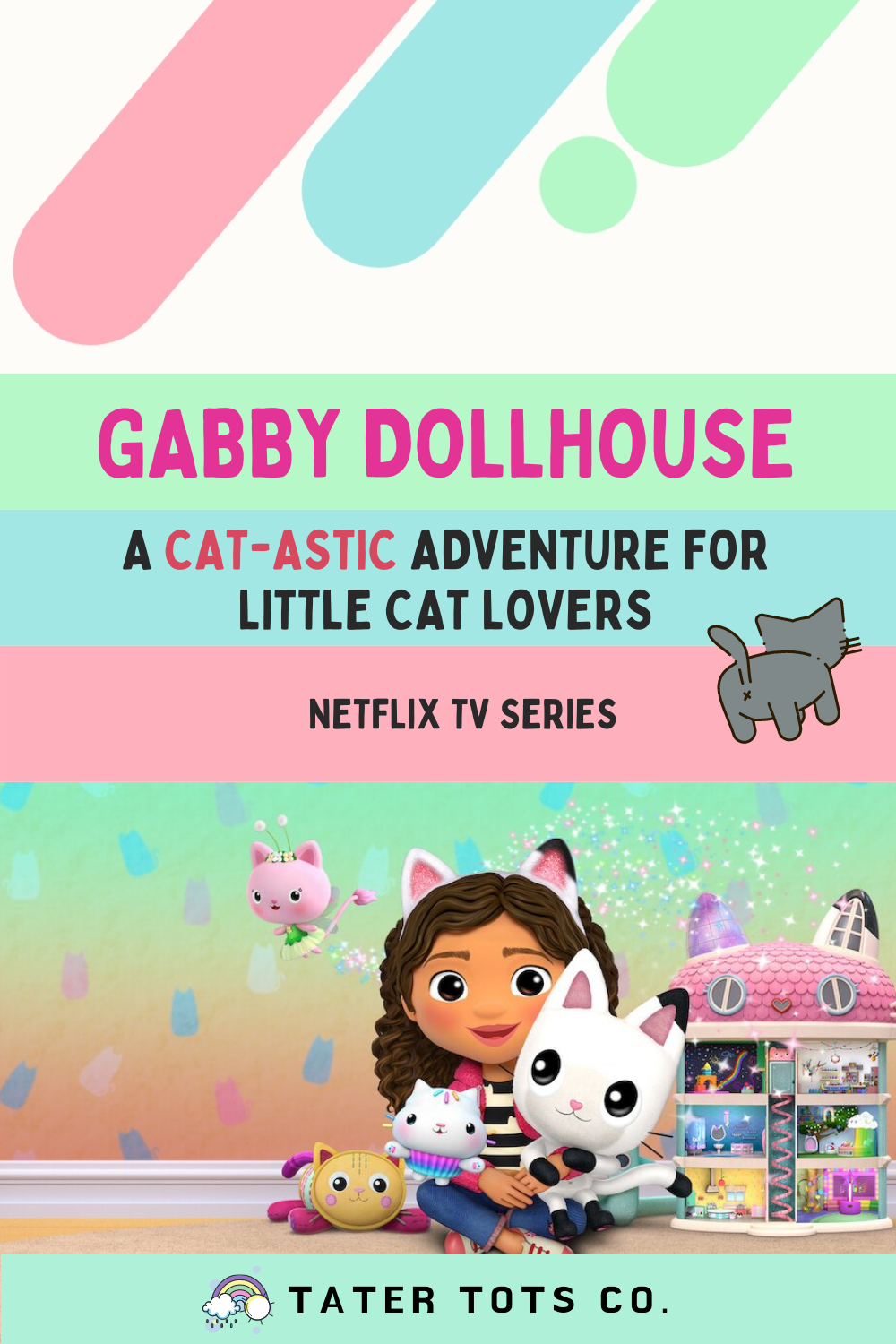 Introduction
Gabby Dollhouse just recently released in 2021, is a cat-themed real-life/animated trending Netflix TV series for kids. This series premiered in Jan 2021. Season 1 has 8 episodes each about 20 min in length. It is created by the creator of Blues Clues. By the way, Season 2 is coming out soon on 10 Aug 2021. Bookmark this date so that you don't miss it. We can't wait to watch it either!
This Netflix TV series for kids is an adventure for preschoolers as the show takes them through a fantastic journey through a dollhouse of worlds and cute kitty characters. From Art & craft projects, baking recipes to magical adventures, Gabby's Dollhouse does a great job to keep kids engaged and entertained throughout each episode. Although the theme sounds more suitable for girls revolving around girls stuff, boys enjoy watching it too!
Here's the Netflix Official website for Gabby's Dollhouse which contains the trailers and episodes: Gabby's Dollhouse | Netflix Official Site
Gabby Dollhouse Character Quiz
Just trivia stuff, you can load the quiz here to randomly generate one of these cute Gabby Dollhouse characters.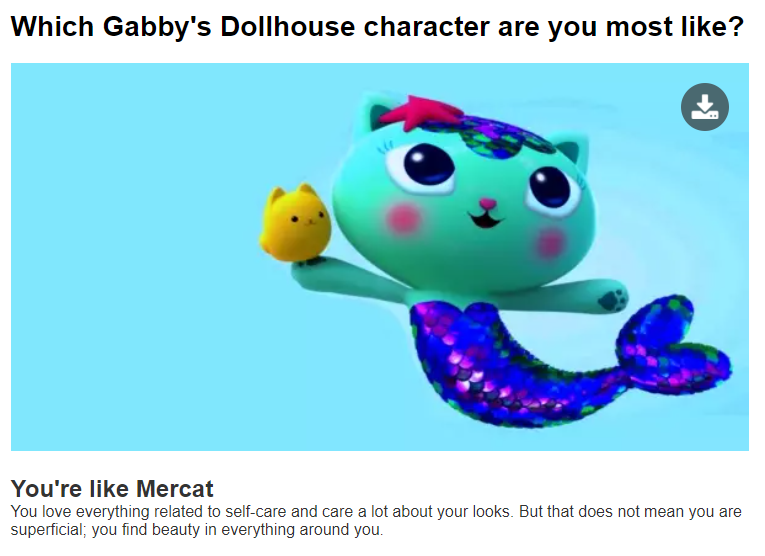 Links to Gabby Dollhouse Free Printables and Craft Activities/Recipes
You can also access some Gabby Dollhouse FREE Printable Art & Craft activities at these blogs. I would recommend checking them out!
Enjoy These Printables, Crafts, and Recipes Inspired by Gabby's Dollhouse – SKGaleana
Free Printable Gabby's Dollhouse Activities – Money Saving Parent
My Learning Experience
This show was enjoyable for me to watch with my child. Every episode has a positive and inspirational message. Not only does it teaches children to love themselves, instill creativity and teamwork, it also teaches kids mindfulness and self care.
Conclusion
Gabby's Dollhouse is CAT-tastic! This is overall a really cute and bubbly Netflix TV series for kids. We would recommend it for girl toddlers and even boys because of the interesting theme and characters in this show. There're enough episodes to loop through that should keep your little ones attention for a while.
What is the best cartoon show for kids on Netflix? Share your comments below!
For other Netflix TV series or Movie reviews, you may visit the site link here.

Warmest Regards.