(Last Updated On: November 29, 2022)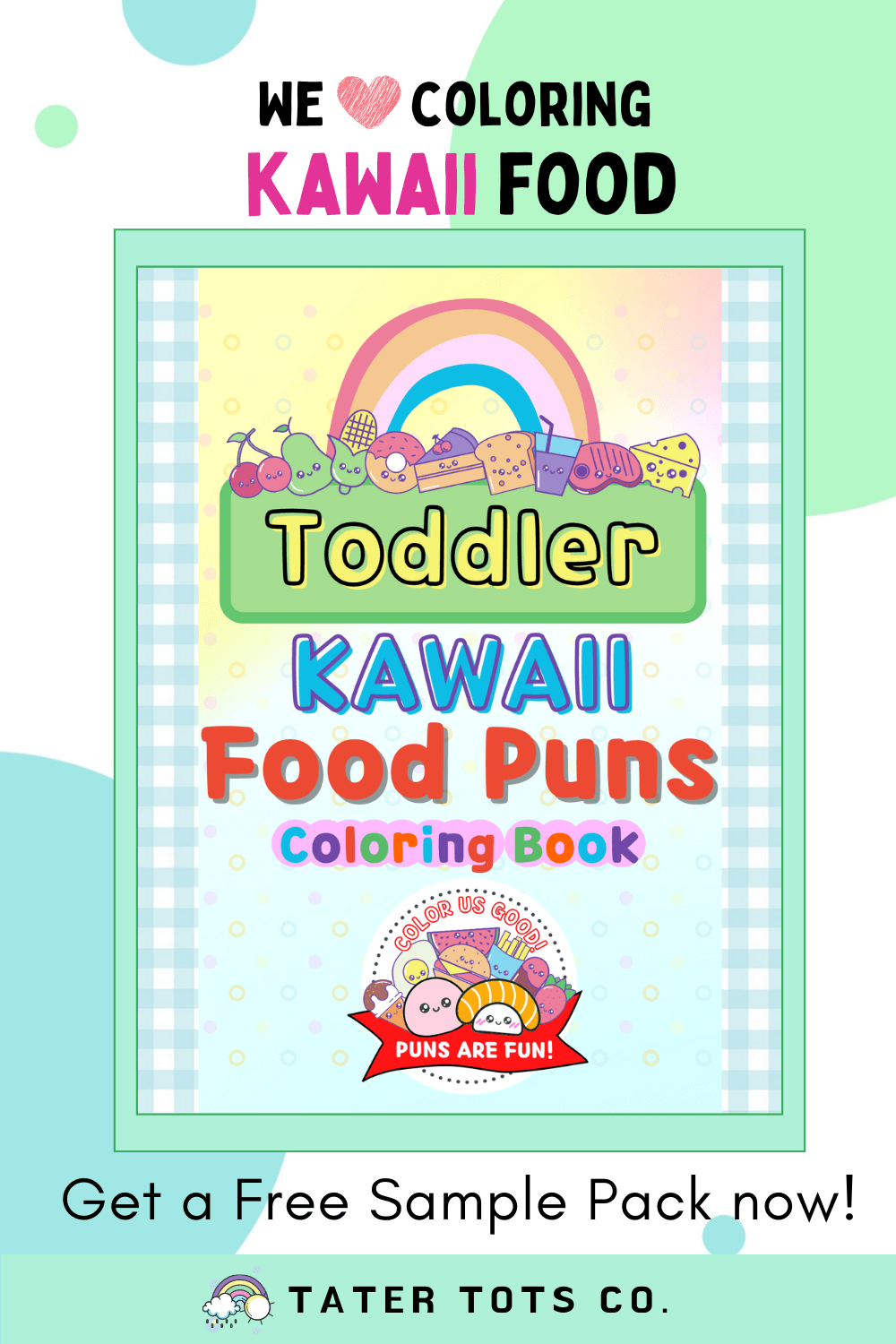 We love coloring kawaii food: Get a Free Sample Pack now!
Introduction
Relax and dive into the world of food puns that will make your day!
This book features a collection of playful puns of kawaii food such as fruits, vegetables, protein, desserts, Japanese food, beverages and more! Each kawaii food comes with a playful pun to brighten any kid or adult's day.
Read on to get a FREE sample of this book!
** Get a free kawaii food puns coloring book worth $7USD when you shop at our online store.
This offer is valid until 31 May 2022.
What are Kawaii food puns?
These kawaii food puns add humor and fun while you color them. Each page contains an illustration of a kawaii food item accompanied with a food pun associated with it.

This coloring book is meant for toddlers and preschoolers however it can also be enjoyed by adults! Initially, this felt like a great way to educate toddlers about food and at the same time add a bit of fun and humor which would make them more interested in their food. Just to name a few of my child's favorites which are "Thank you MOCHI much (Thank you very much)" and "I CARROT about you (I care about you)".
Features and Highlights
70++ simple and cute kawaii illustrations to color – no duplicate pages
Dark Bold Lines and Simple Pictures – Suitable for toddlers, kindergarten and preschool children to enjoy coloring
Positive, educational and fun coloring book
Builds hand-eye coordination and fine motor skills for toddlers
The pages are printed on single-sided white paper to prevent bleed-through
Samples of Kawaii Food Puns Coloring Book for Free Download
[dflip id="3792″ ][/dflip]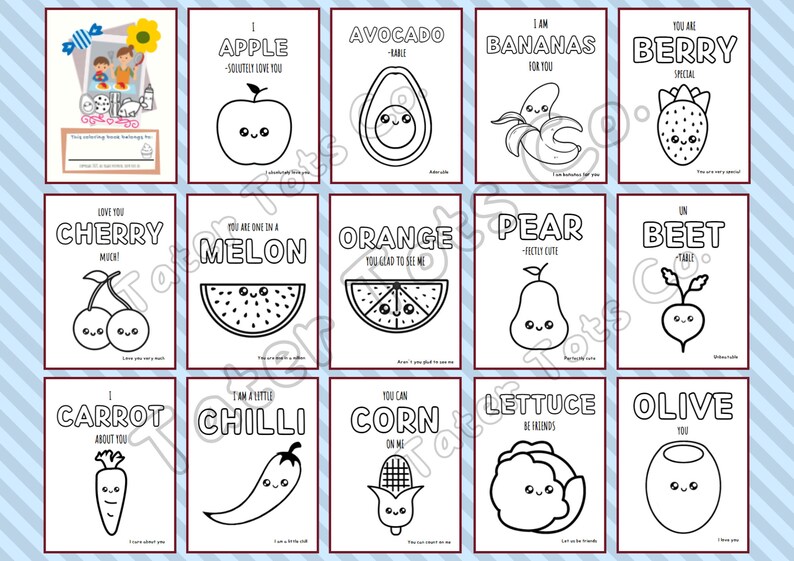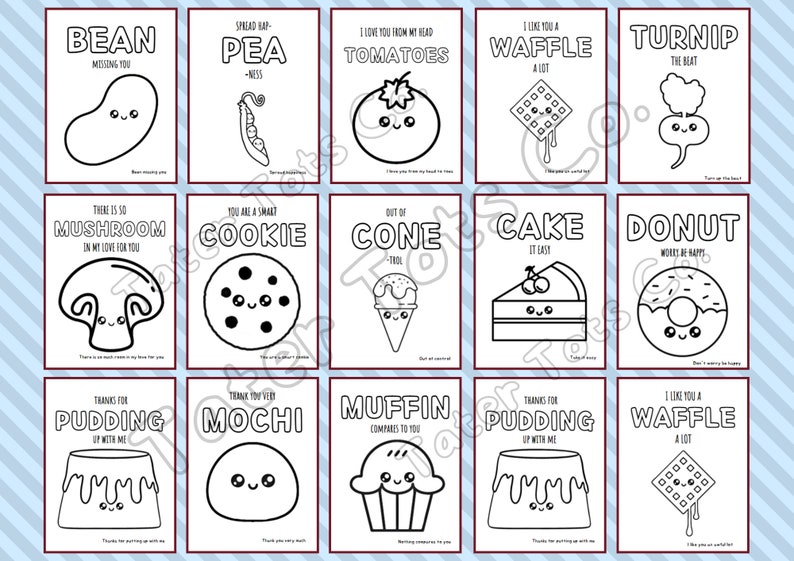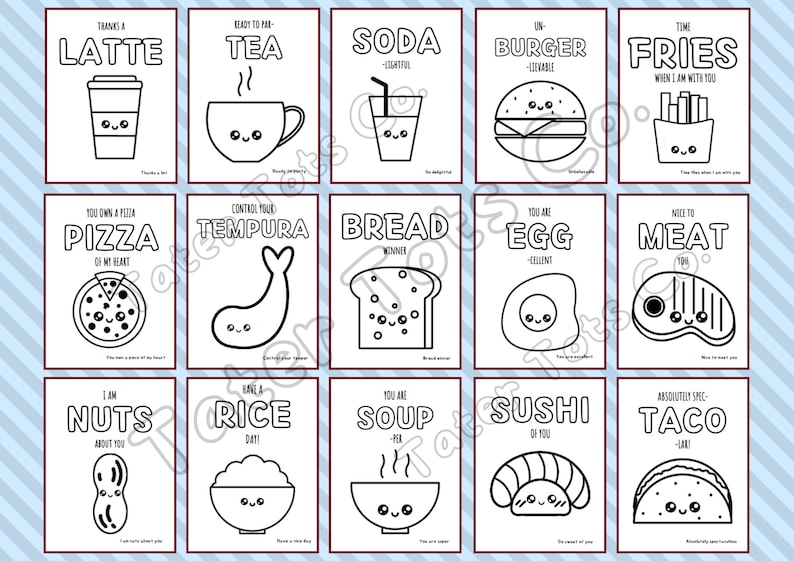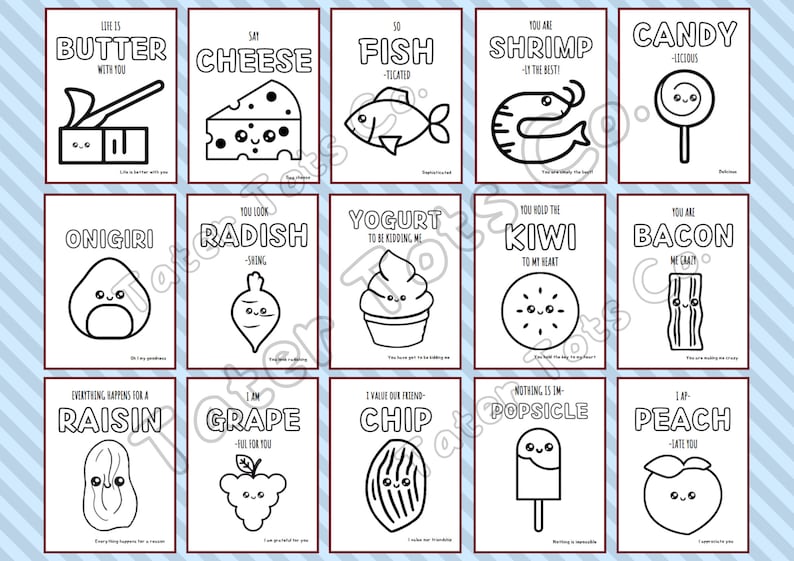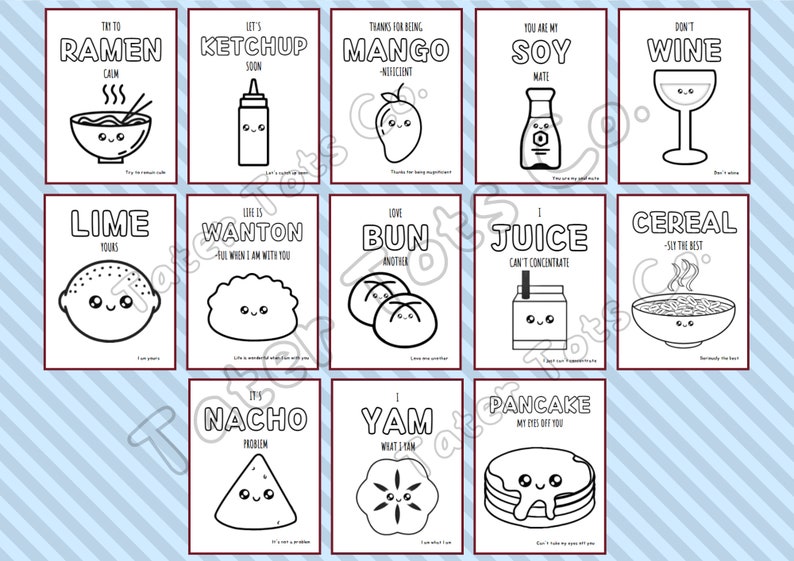 You can download the sample pack of (10 pages) here for FREE.
You may use the samples for personal or classroom use however please do not share or distribute the samples instead you may direct others to this site to download. Please view more details of our Terms of Use of printables on this site before you download.
Enjoyed Kawaii Food Coloring?
We have the jumbo version of Kawaii Food Doodle pages here so kids can enjoy group coloring!
They can be used as place mats or a group coloring activity.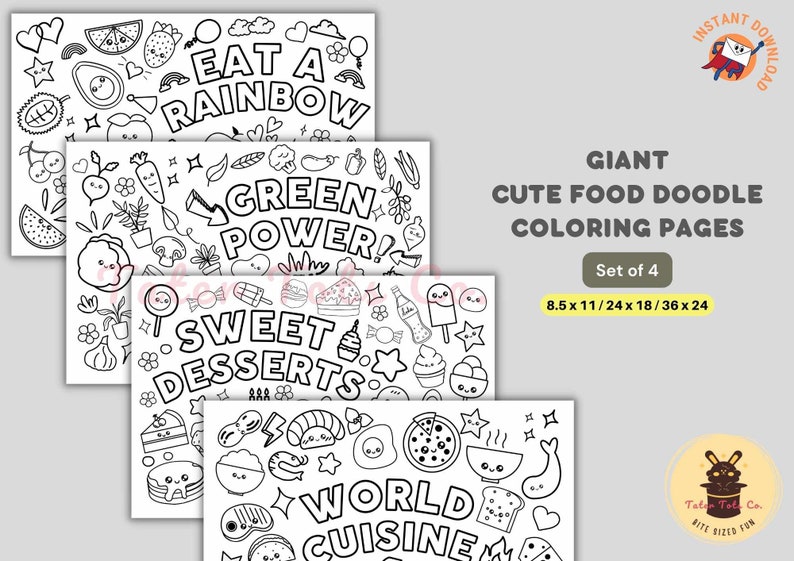 Conclusion
Most importantly, have fun coloring kawaii food puns with your child and spend quality time together!
What is your favorite food pun? Share your comments below!
If you're looking for other toddler activity ideas, you can visit the site's section on Toddler Activity Ideas.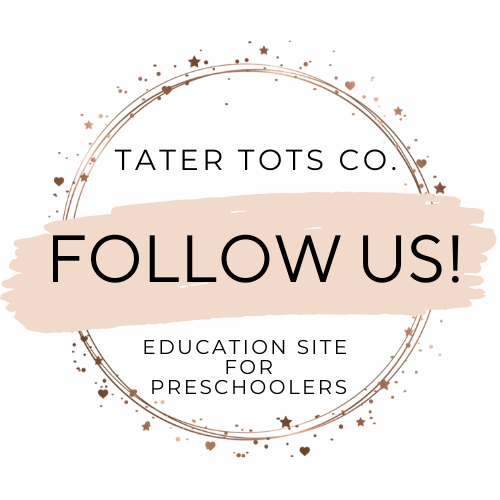 Follow us on Facebook/Pinterest for latest blog updates, freebies and Ukulele printables.
Warmest Regards,