(Last Updated On: April 23, 2022)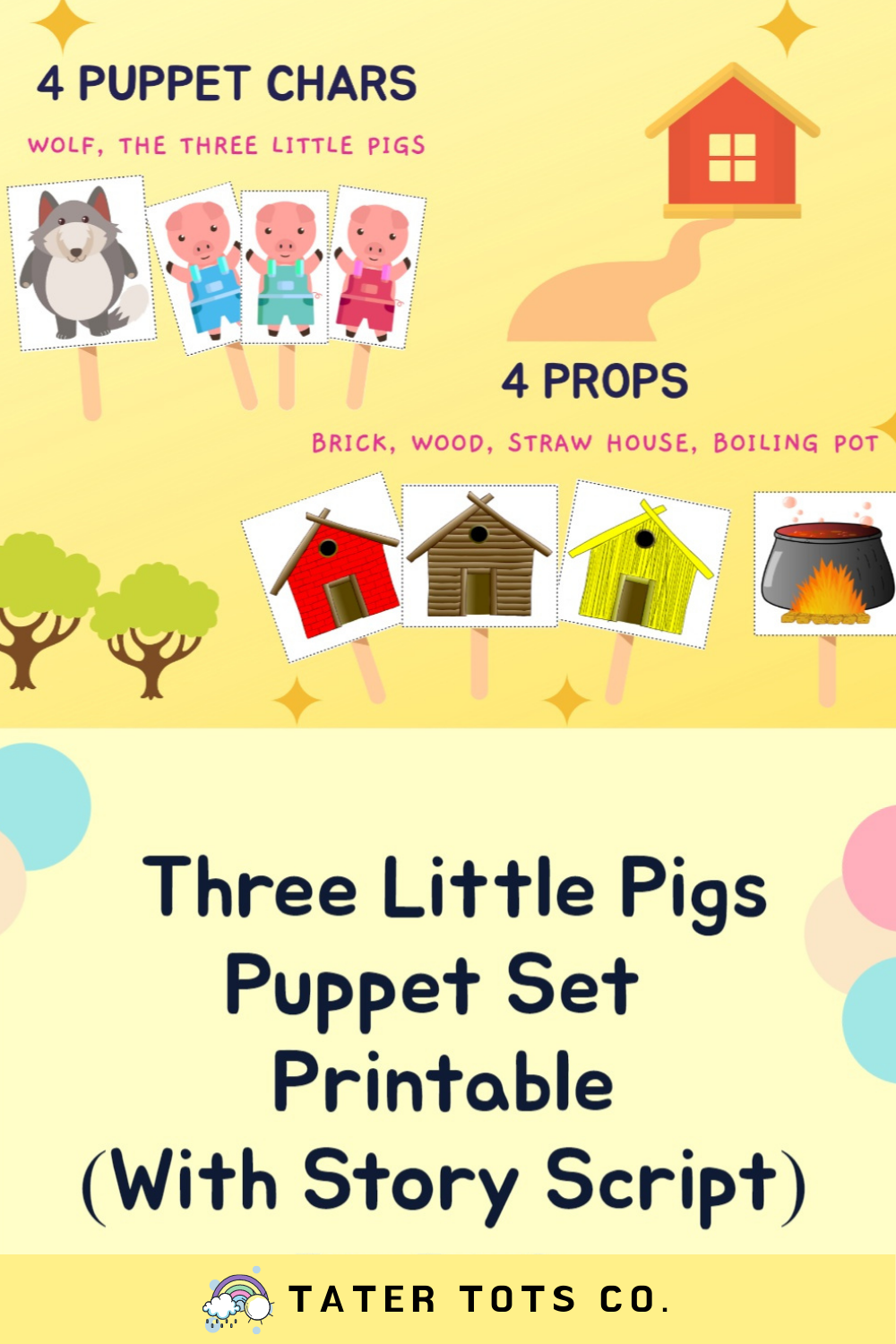 Introduction
The Three Little Pigs Story Puppet Story Set makes an ideal toddler stay home activity. This can be used as an interactive storytelling activity for your child. It's good for teaching and home-based learning activities. It is suitable for babies/toddlers/young kids in a classroom or home setting to learn and play. Scroll further to download the free printable to use for this puppet show so you can narrate to your child.
What inspired me to create The Three Little Pigs Story puppets?
Initially, I came up with this idea while I was doing DIY pre-printed animal papercrafts with my toddler. These were the animal finger/popsicle animals created from the DIY craft set.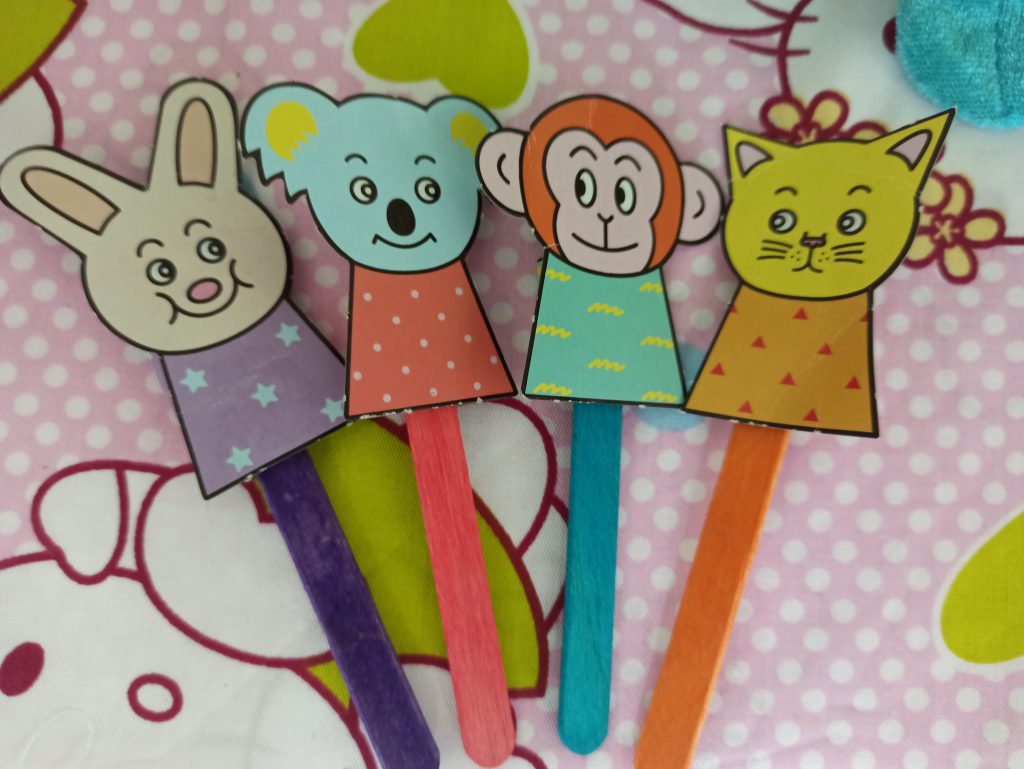 We felt that it was cute but not very durable so I wanted to make some other puppets for her to play with and decorate her room.
Then I chose the story of the Three Little Pigs as this was a popular classic story and I thought that my toddler would be interested to hear about it. It was also a simple yet easy story for her to learn. After all, puppets have exciting roles to play in early childhood development.
Why are storytelling activities important for early learning?
Storytelling is not only a great way to bond between parents and children. It also has the following benefits,
+ Stimulate imagination and creative thinking
+ Build confidence and self-esteem
+ Encourage interest in reading
+ Improves vocabulary, story organization
Free Download Link
The PDF comes with 4 character puppets and 4 props
Three Little Pigs and Big Bad wolf puppet
Three houses (straw, wood and brick) and boiling pot
Story script to narrate to your child
You can download the free printable here.
How to prepare the stick puppets
It is recommended to prepare the puppets together with your child.
First, print out the puppets and props on card stock. It is optional to laminate them. I would recommend sticking the puppets on popsicle sticks to make the puppets more sturdy. The printable also comes with finger labels if you want to use the finger puppet version. Next, cut out the puppets according to the dotted lines and props and stick them to popsicle sticks using glue or double-sided tape.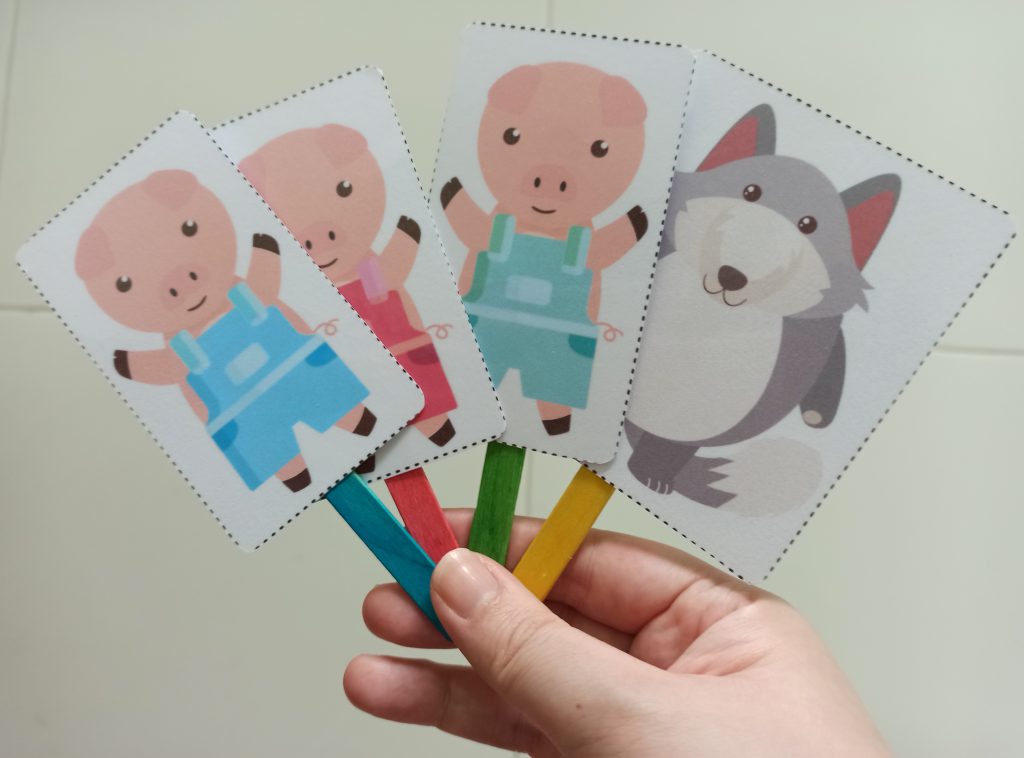 Inspirational Story for Kids with morals
Everybody knows the story of the Three Little Pigs. The first and second little pig built their houses with weak materials and hence it was blown away by the wolf. The third little pig however labored the construction of his house and built it with bricks and together the three little pigs survived the wolf. The moral of this story that you can teach your child from this story is that hard work and dedication pay off, while carelessness and being lazy can bring bad consequences.
How can you make The Three Little Pigs Story more engaging?
At intervals, you could ask your child to guess what is event comes next during storytelling. For older children, you could get them to act out the story with the puppets. For the story about the Three Little Pigs, you can add a little twist in the story ending. Maybe at the end, the wolf decided not to eat the Three Little Pigs, and instead, they became friends.
Conclusion
Either way, once you and your child have made The Three Little Pigs Toddler Activity Puppet Set be ready for a puppet show as they will have lots of fun playing with them!
What other ways are there to make reading books (storytelling) more interesting for young children? Share them in the comments below!
If you're looking for other toddler activity ideas, you can visit the site's section on Toddler Activity Ideas.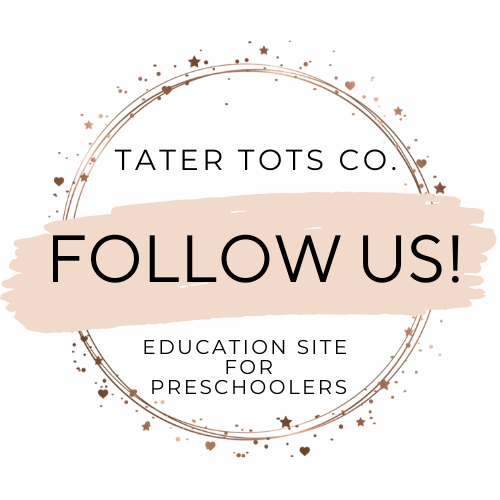 Follow us on Facebook/Pinterest for latest blog updates, freebies and Ukulele printables.
Warmest Regards,