(Last Updated On: February 16, 2023)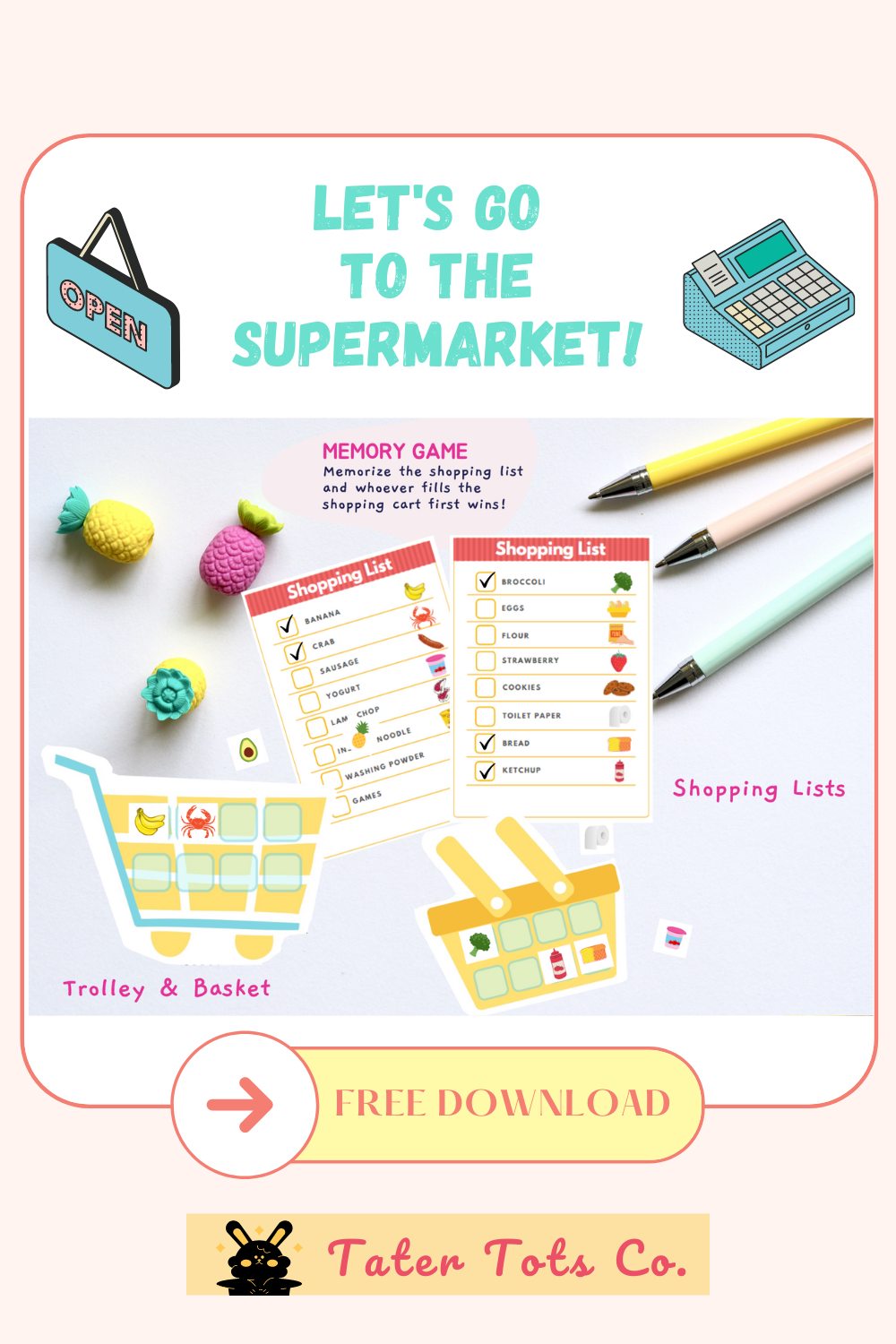 Let's Go to the Supermarket! (Free Printable shopping game for kids)
Let's go to the Supermarket! is a free Educational Shopping Game for kids. It is a great way for your child to learn about the intricate details of grocery list shopping and the supermarket.
Why should your child learn about the supermarket?
This activity will help your child develop important skills like planning, communication, and completing tasks. It familiarizes them with common supermarket items and daily necessities.
Let's make shopping into an educational and essential learning process catered for your child!
Details about the Shopping Cart Game
For this Shopping cart game, this version of the game has been customized to teach my own child about common supermarket items and how a supermarket works. Play it among 2-4 players and it is suitable for ages 2-6.
It is a game that would help to develop memory, personal and social skills.
How to play the Shopping Cart Game
In this game, players can compete to complete their shopping lists. Here's an overview of the items included in this game set and how to play.

1. Shopping Lists
Players have a choice of 7 shopping lists to pick from.
Each list features 8 common supermarket items to observe and discuss.
All shopping lists contain checkboxes beside each grocery item. Conveniently, it is easy for players to keep track of the items collected by simply ticking the checkbox with a whiteboard marker.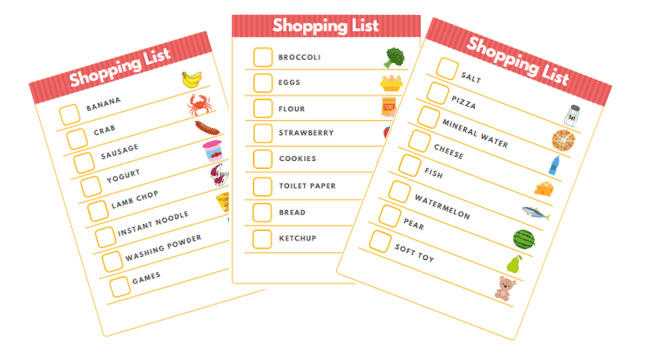 2. Trolleys and Baskets
Players are given a choice of whether they want to use a trolley or basket to fill up their shopping items.

3. Memory Game (for older children above 4 years old)
Test your child's memory!
First, memorize the shopping list.
Next, keep it away followed by a search for the items based on memory.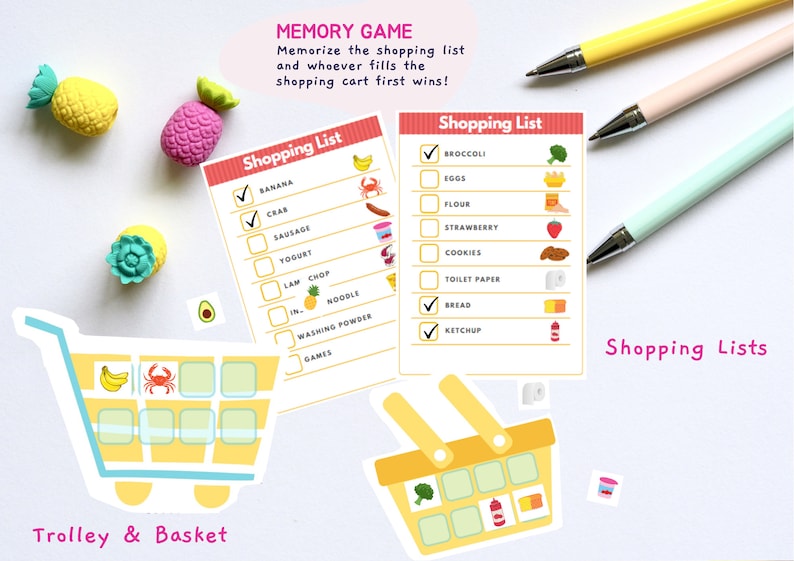 4. Matching Game

In the first variation of the matching game, players can match the items to the labels on the display aisles.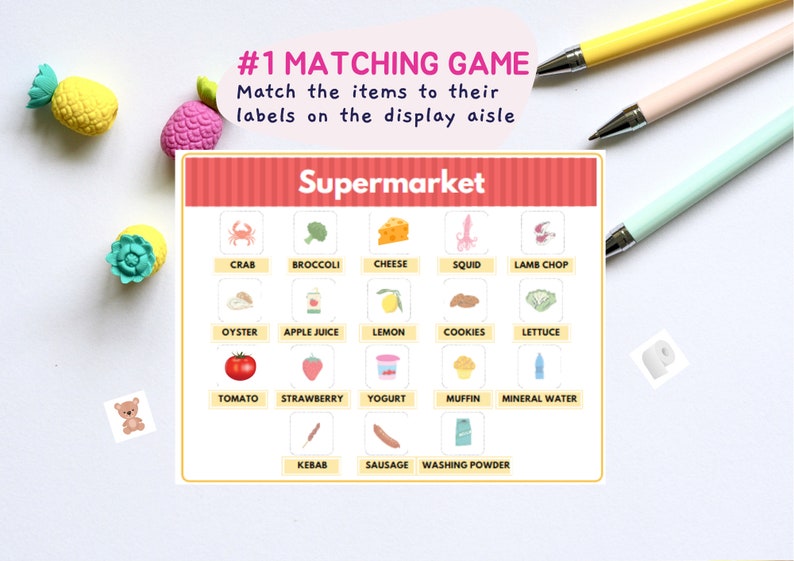 In the 2nd variation, players can match a number of items to the correct merchant stores.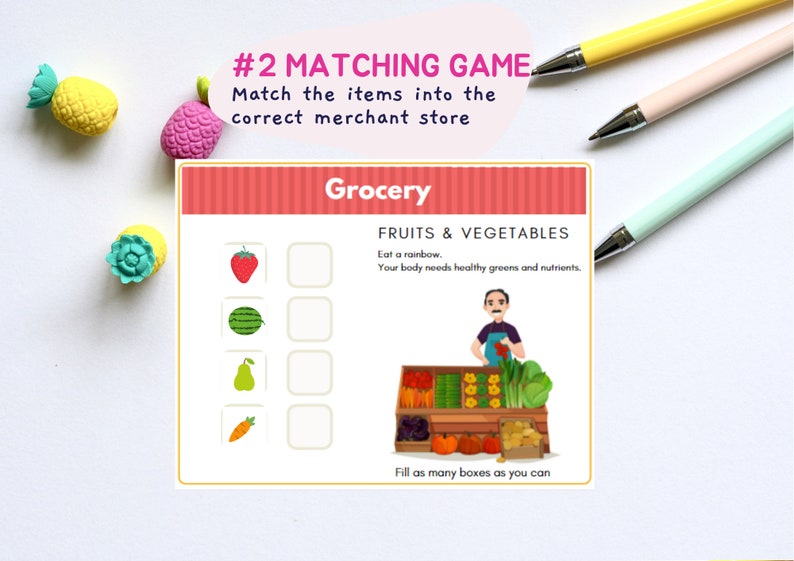 The Learning Experience
Toddlers and preschoolers can certainly enjoy this simple Educational Game which will teach them a couple of things like daily life and the supermarket while simulating a full shopping experience.
Kids can learn how to categorize and group items according to the merchant stores and learn about common supermarket items.
Allow your child to choose from the basket or trolley to collect their items. Next you can let them pick their own shopping list from the 7 available shopping lists.
In preparation, place the grocery items on the display aisles or in the merchant stores and lay them down for kids to easily search for the items to place in their shopping cart. Facilitate this game with dramatic pretend play and kids will love to go to the supermarket or merchant stores to search for the items.
Grab this printable game for free and maybe you'll teach a thing or two to your child about supermarket shopping!
Conclusion
The supermarket game is a simple simulation dramatic pretend play game that can be enjoyed as a family or group play activity.
What kind of dramatic/pretend games does your preschooler or toddler like to play? Leave your comments below!
Free Download
Download this printable FREE!
Provide a valid email so we can send this to you instantly!
By agreeing to download this printable you will automatically be subscribed to our newsletter to get updates on new content, blog posts, videos and other freebies straight to your mailbox.
If you're looking for other toddler activity ideas, you can visit the site's section on Toddler Activity Ideas.
Other Preschool Games
Storytelling cubes
These storytelling cubes help with sentence structure and story sequencing for preschool by helping kids understand how to structure a sentence using story elements such as time, place, characters, and the event.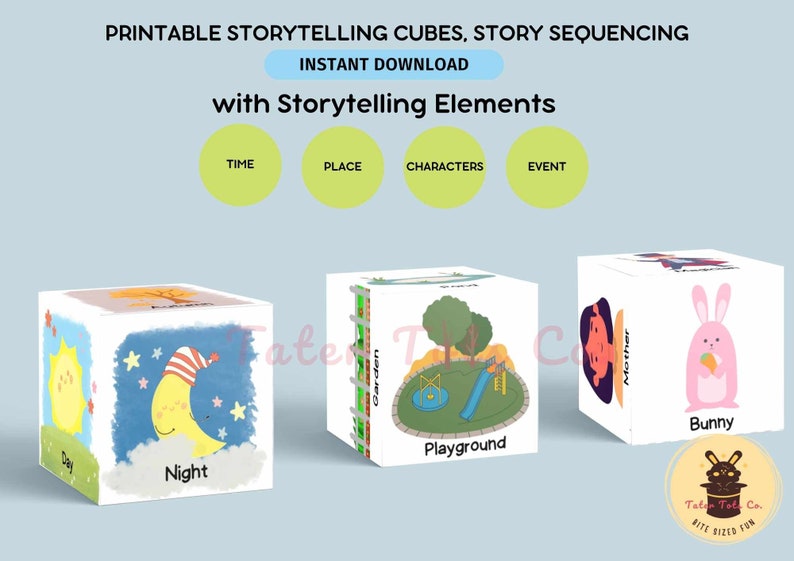 Brain Training Exercises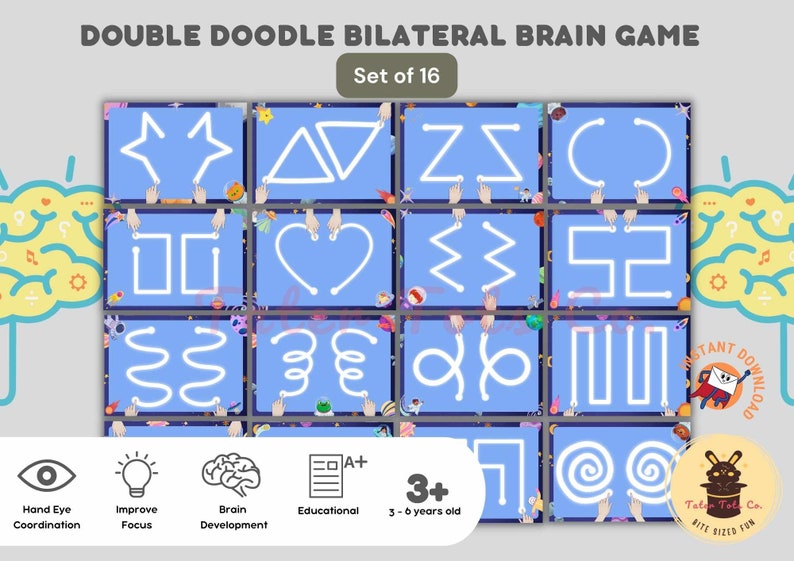 Logic Games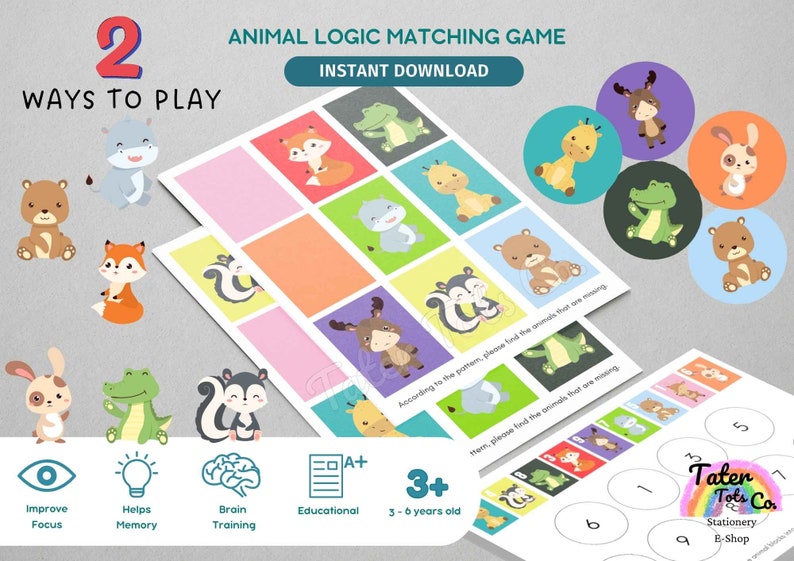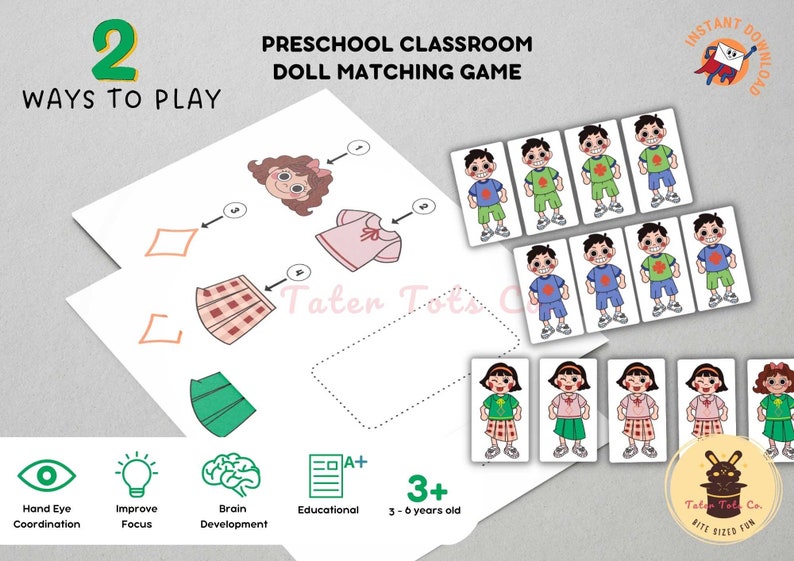 Attribution
Individual merchant store character art is designed by macrovector / Freepik. http://www.freepik.com.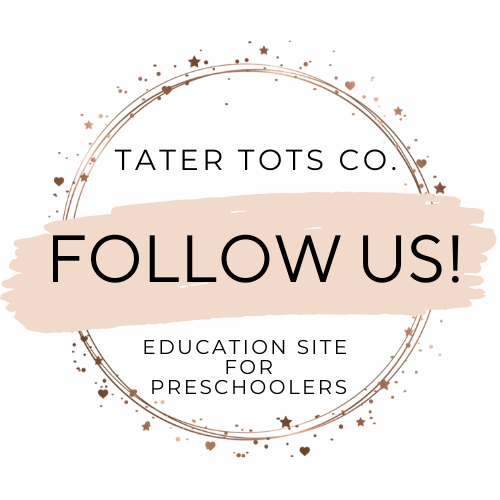 Follow us on Facebook/Pinterest for latest blog updates, freebies and Ukulele printables.
Warmest Regards,