(Last Updated On: June 21, 2022)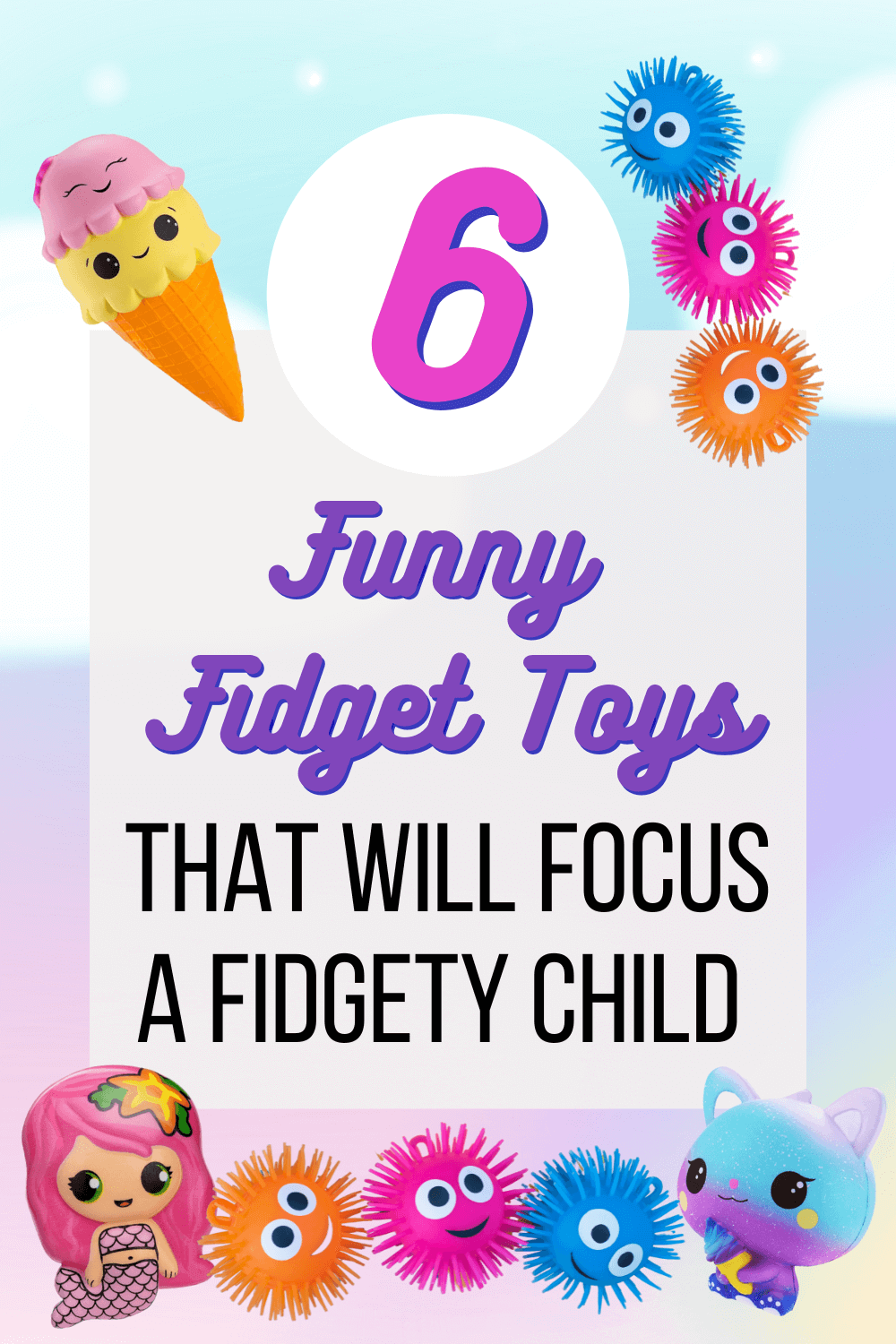 6 funny fidget toys that will focus a fidgety

child
Introduction
In this post, we'll share some interesting sensory fidget toys suitable for toddlers and preschoolers.
These fidget toys are sticky, squishy, slimy some even weird and wacky. But they're guaranteed to keep a fidgety child's hands busy.
So next time if you see your child fidgeting, give them one of these toys to divert their attention and they may just get too addicted to them!
They make great activities for older kids too.
Related Article:
1. Sticky wall toys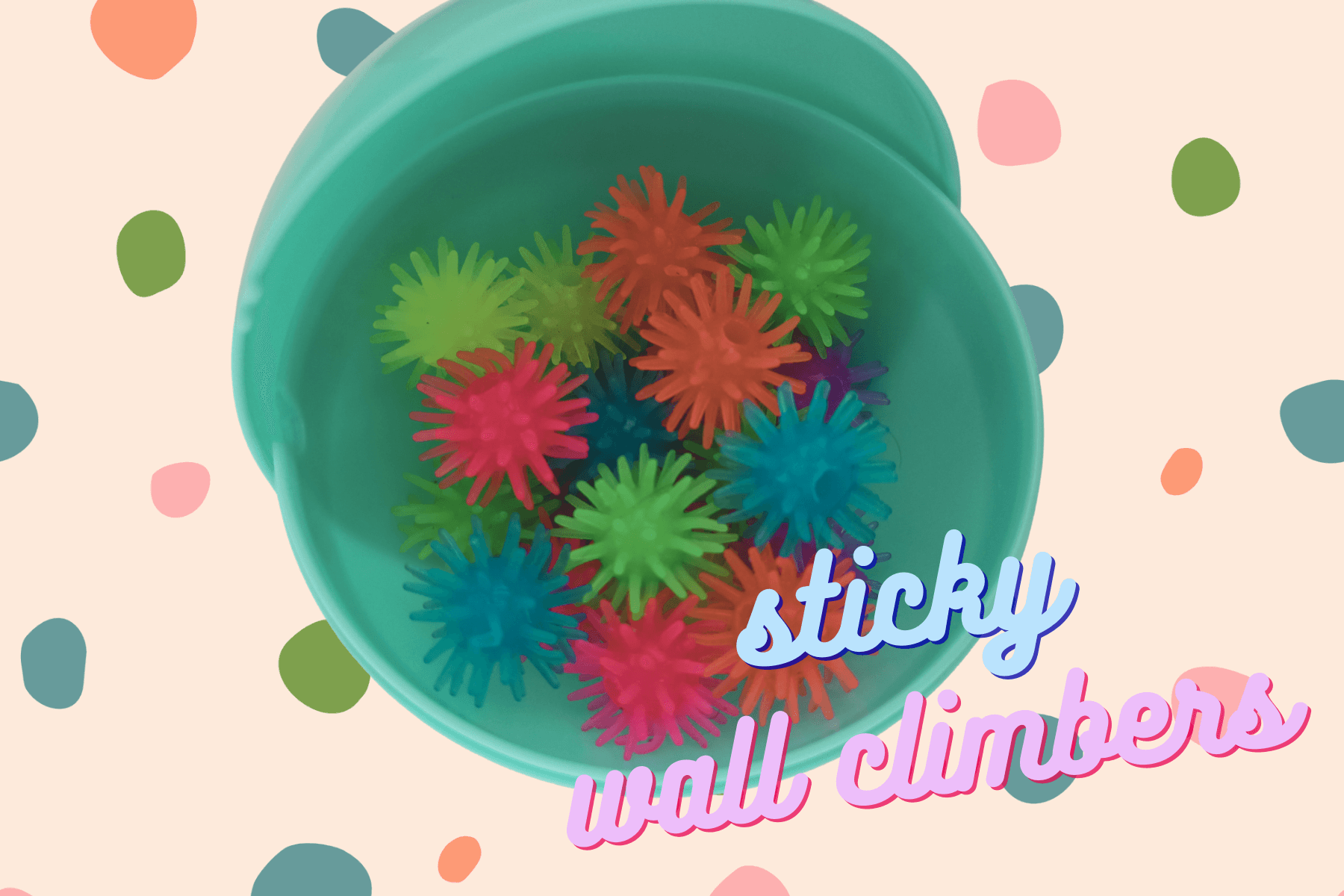 These sticky wall toys come in a variety of designs (i.e. crawling man, ninja, spiders, lizards and sticky fingers).
They crawl down the wall and kids just love tossing and flinging them on walls or any other surfaces.
They are elastic and sticky and make great additions for parties, games, gift and goodie bags.

Zayin Window Crawler Rolling Sticky Wall Ball Toys,Novelty Multicolored Sticky Stretchy Squishy Wall Climbers Stress Balls Relieve Stress Anxiety Hand Exercise Tool Toy (12 pcs-Diameter 2cm/0.8in) : Toys & Games (amazon.com)
2. Squishy toys
These are super adorable, lovable and addictive to squeeze toys. They are good for all sorts of occasions and help kids relief stress.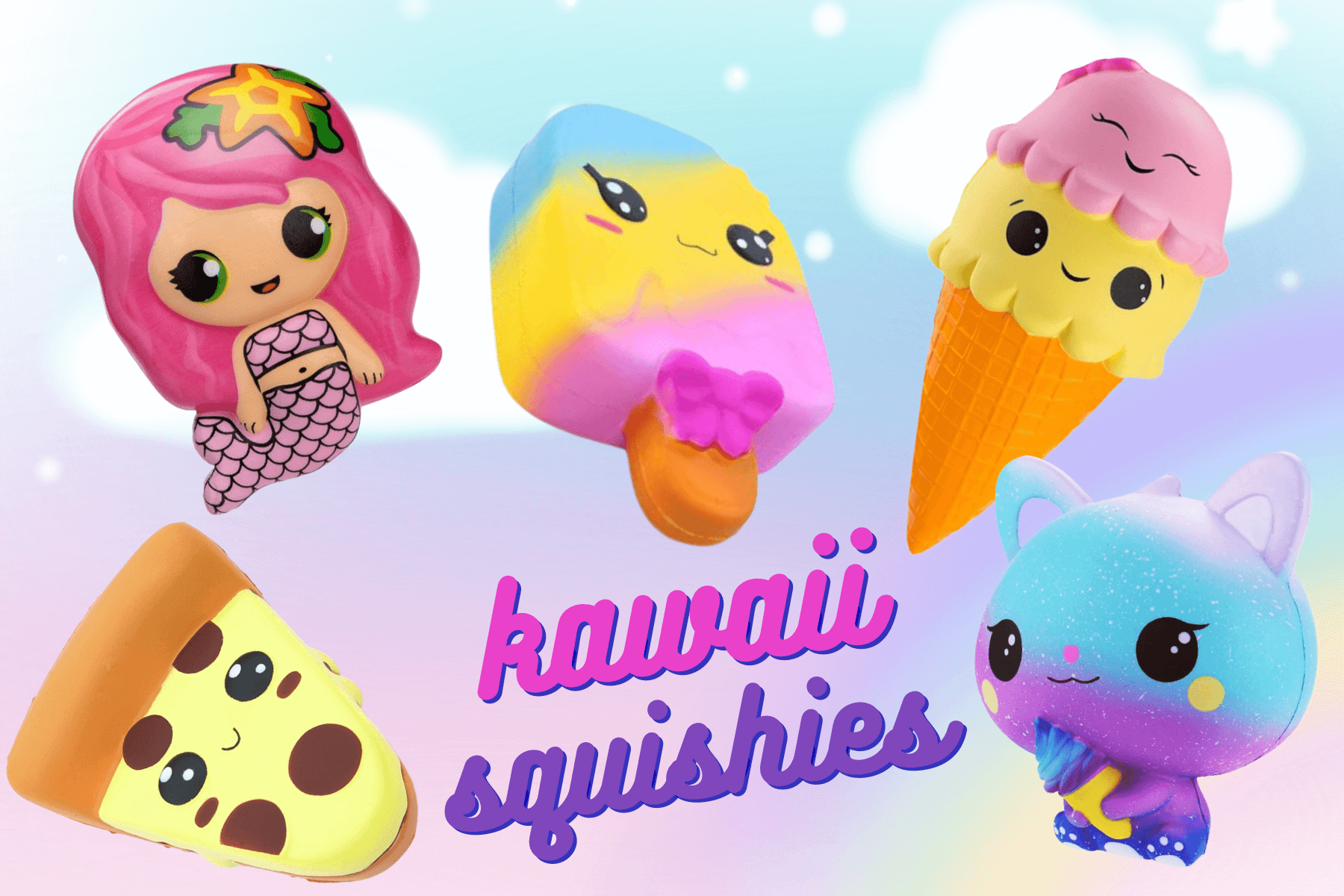 Amazon.com: 100Pc Mochi Squishy Toys,Mini Kawaii Squeeze Toy Stress Reliever Anxiety Packs for Kid Party Favors… (100pc) : Toys & Games
We also recommend the Squishy Magic : 3D coloring game app if you or your kid can't get enough of squishy toys. Although it's a mobile app and it doesn't have the feel of the physical squishy object, but it will still some extent satisfy a craving for squishies as you can color all sorts of squishy objects.
It's available on both Android and IOS.
It's free to play but not without advertisements and in store purchases if you want advance options i.e.: selection of other colors from the palette and additional squishies.
It's still free and recommended for kids who love to decorate different types of squishy toys (something they can't do with real squishy toys)
3. Pop tubes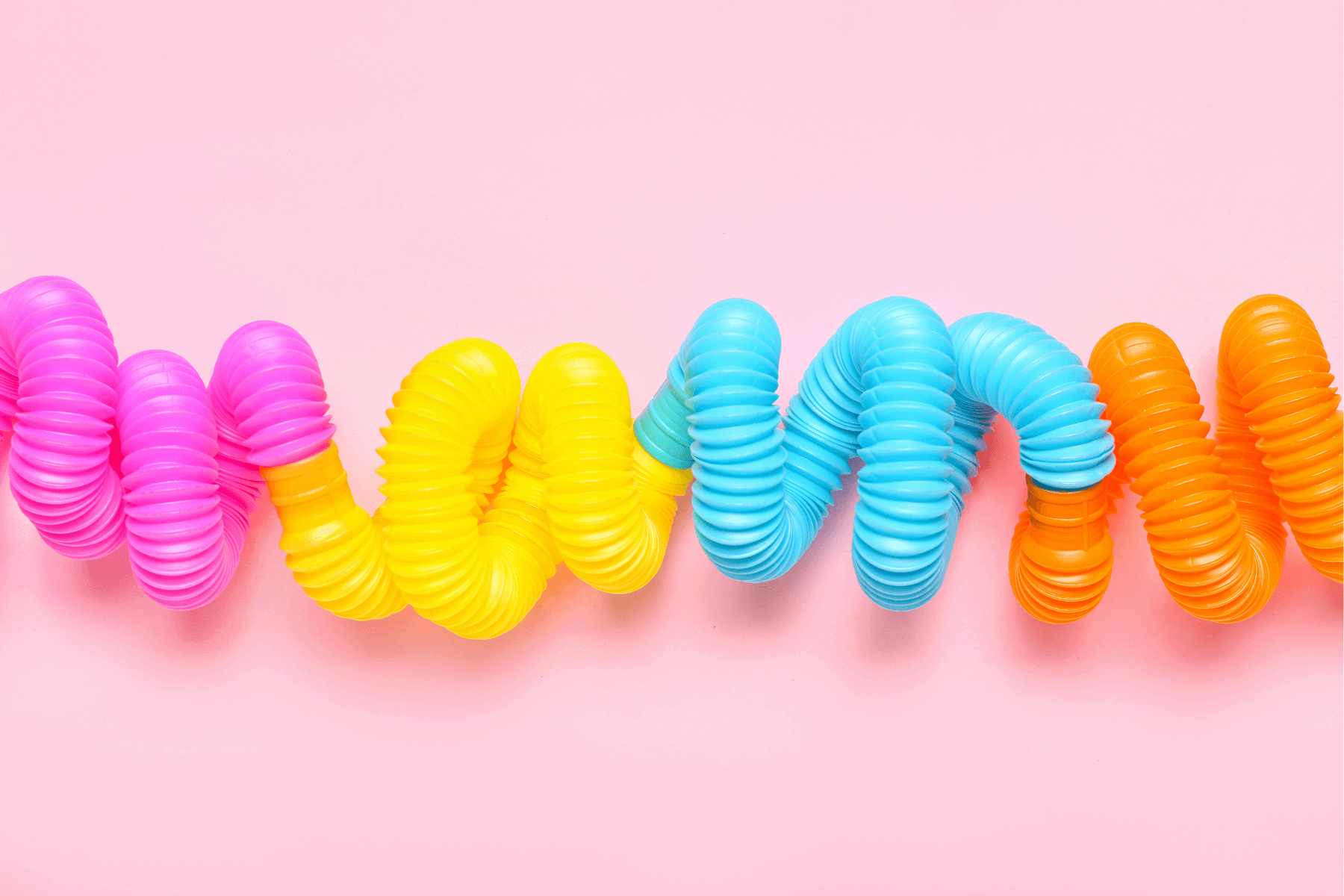 These vibrant multi-colored pop tubes are lightweight fun toys that are designed to withstand fidgeting, popping, stretching, bending and compressing. The tubes can be easily connected, bent and twirled to form shapes.
More benefits include helping to improve tactile stimulation, fine motor skills and auditory feedback. They are sometimes used for kids with developmental delays (i.e.: autism and ADHD) in occupational and physical therapy.
It's a fun way to keep children's brain focused and their hands busy and can be used in parties, DIY projects, decorations, gifts and rewards.

Amazon.com: nutty toys 8 pk Pop Tube Sensory Toys (Large) Fine Motor Skills & Learning for Toddlers, Top ADHD Fidget 2022 Unique Adult & Kid Easter Basket Stuffer Present Idea Best Tween Boy & Girl Birthday Gift : Toys & Games
4. Stretchy sticks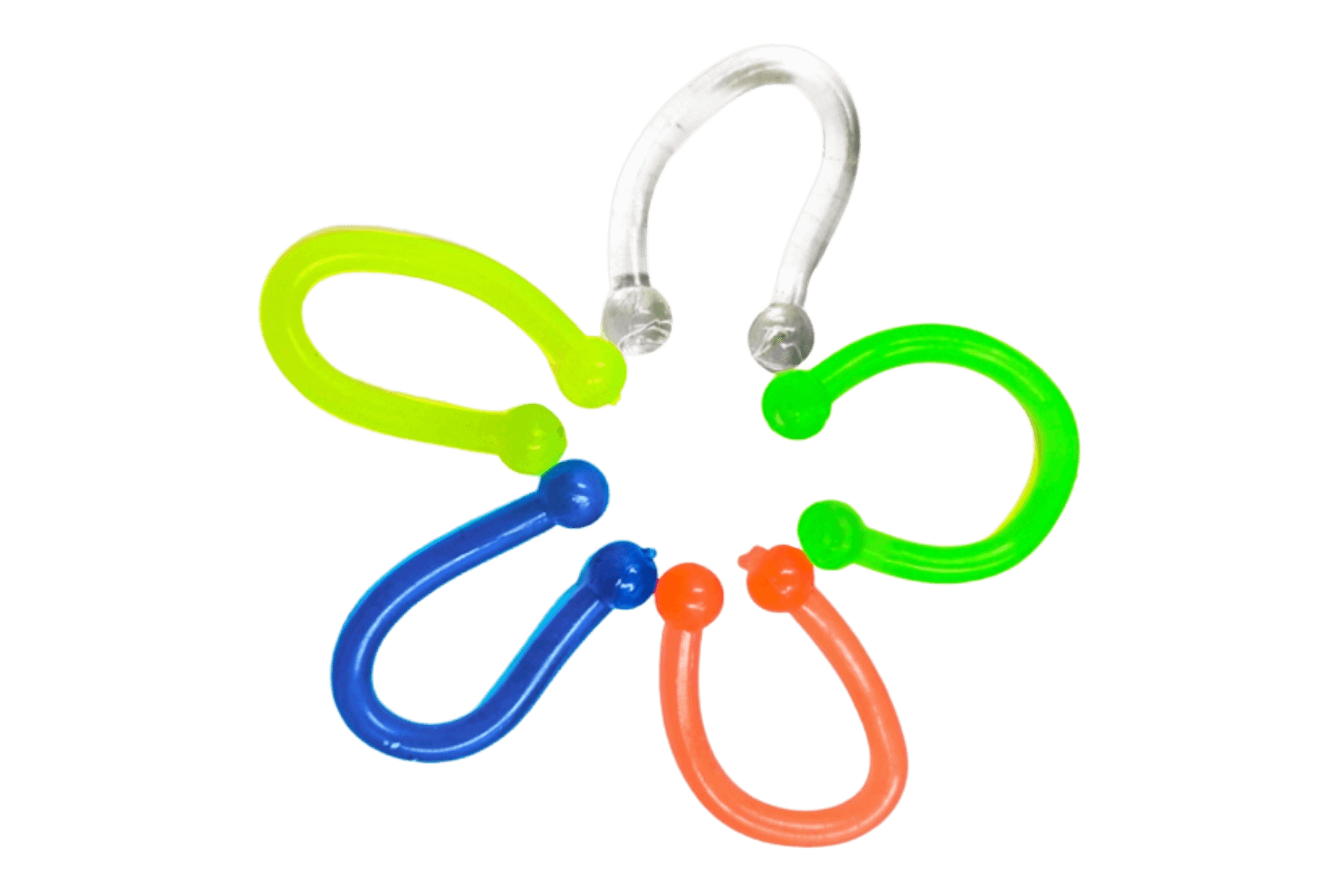 Stretchy sticks can be stretched easily, rubbed and pulled. You can pull them then watch them bounce back to their original shape. Or roll them with your fingers to assist in anxiety release by shaking and stretching which is applicable for both educational and physiotherapy purposes.
The stretch toy is great for indoor play and finger hand therapy. They may come in a stick, bracelet or ring format and in multi-colored different sizes.

Neliblu Sticky Fingers – Fun Toys – Party Favors – Stocking Stuffers – 24 Count Wacky Fun Stretchy Glitter Sticky Hands, Party Favors, Birthday Parties,Toys for Sensory Kids : Toys & Games (amazon.com)
Amazon.com: three carriage Colorful Sensory Fidget Stretch Toys-Stretchy Strings Fidget Toy for Relaxing Therapy (12 Pack 6 Colors) – for Adults and Kids-Stress Toy Helps with ADHD ADD OCD Autism Bad : Toys & Games
15 Pack Sensory StressToys Fidget Therapy Unicorn Stretchy String Toys for Kids and Adults, Anti Anxiety, Fidgeting, and Relaxing, Best for Boys and Girls with Autism : Toys & Games (amazon.com)
Amazon.com: Original Monkey Spiky Sensory Ring / Bracelet Fidget Toy (Pack of 3) – No BPA, Phthalate, Latex – Fidgets Toys / Stress Rings for Children and Adults – by Impresa Products : Toys & Games
5. Puffer balls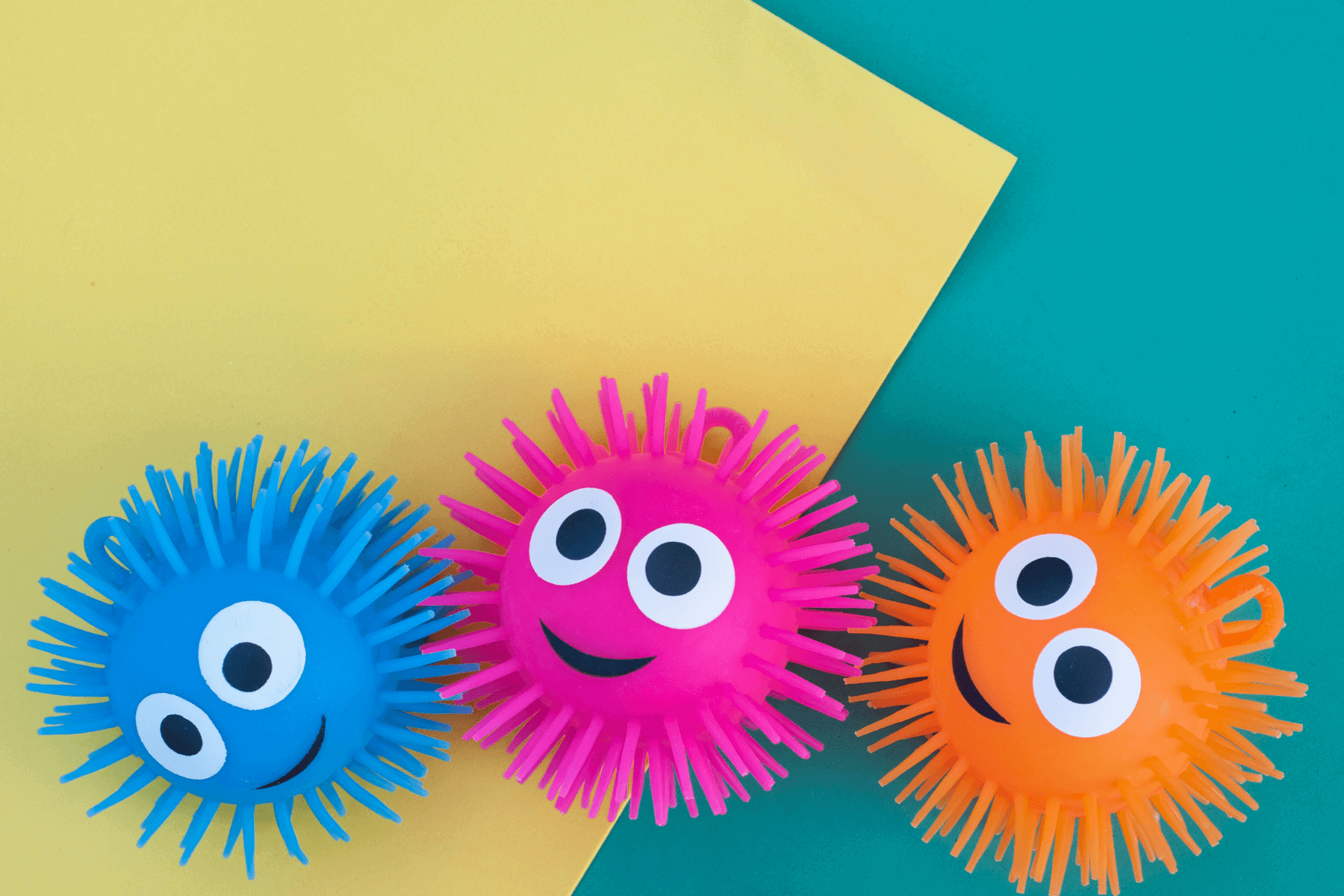 These come in an assortment of different shapes and sizes. They also help with stress relief, muscle relaxation and therapy.
One type of puffer ball is the Caterpillar or Worm Puffer toys that can illuminate or glow in the dark. It is made of rubber material and has a creative and funny design.
There are multiple plays you can play with them – they can be used for pranks or as a funny toy. Furthermore, it's good for sensory and imaginative play for kids.

Toysmith Colorful Caterpillar Puffer Ball Party Set Bundle – (Assorted Colors) by Toysmith : Toys & Games (amazon.com)
2PCS Colorful Caterpillar Puffer Ball Household Party Kids Playing Toys Fun Party Favors ( Random Color ) : Toys & Games (amazon.com)
6. Funny Slime and Putty Toys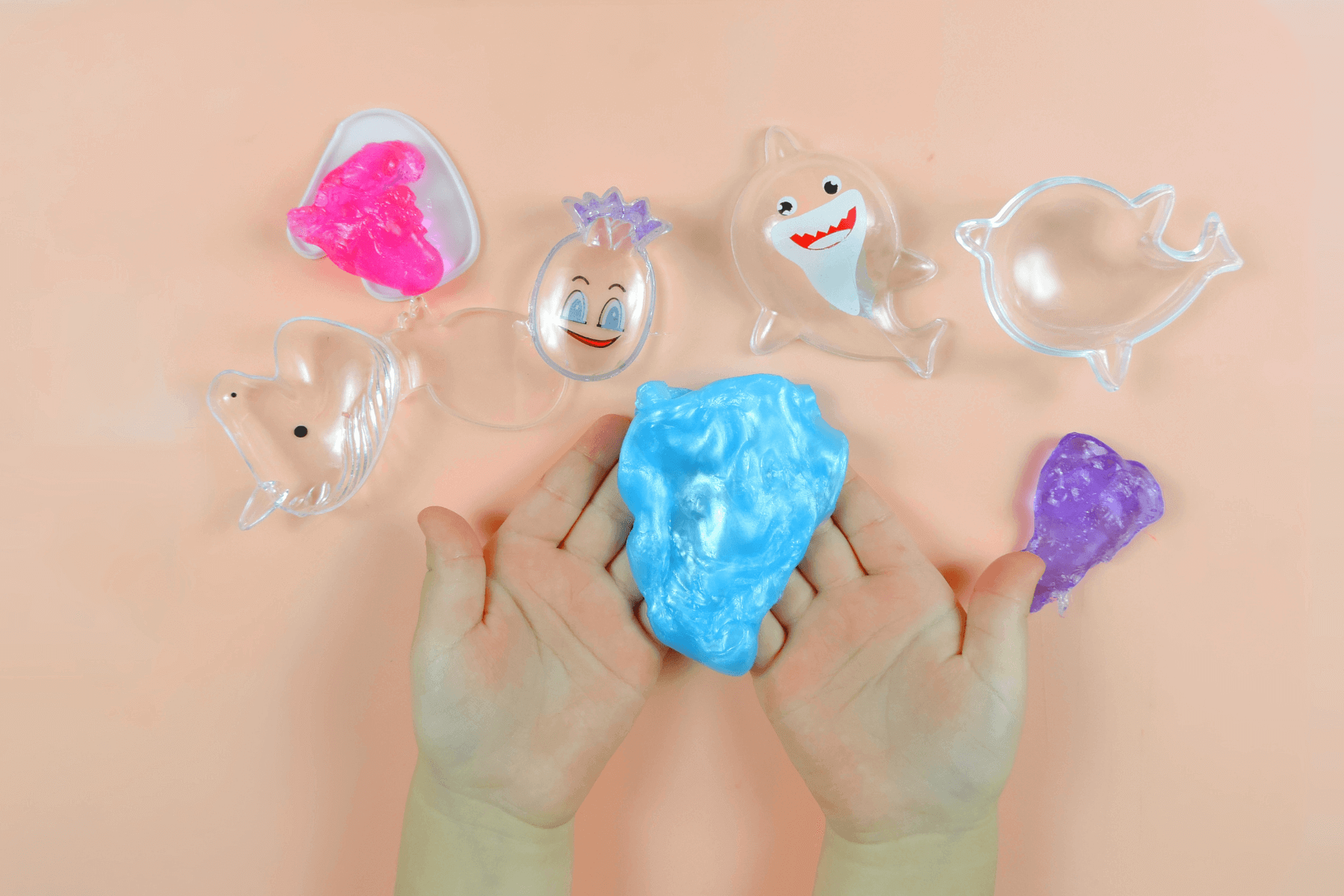 There are tons of slime toys you can choose from, which we'll only recommend for kids ages 3 and above.
Other than helping young kids to develop motor skills, they can be easily molded which makes them a fun and innovative way to practice strength and dexterity.
Some examples are glow in the dark luminescent slime, easter egg slime and play-doh slime. Some of them are scented and may come in weird and silly designs.

Amazon.com: Play-Doh Slime Snotty Scotty Funny Toy for Kids 3 Years & Up with 2 Cans of Slime Snot : Toys & Games
Kicko Glow in The Dark Slime – 6 Pack – Assorted Neon Colors – Toy for Any Child Favor, Birthday : Toys & Games (amazon.com)
JA-RU Emoji Barf Slime Stress Ball (24 Units Assorted) Squishy Ball & Barf Slime Stress Balls Fidget Toy for Kids Colorful Ooze Party Favors Stress Relief Toy. Pinata Filler. Plus 1 Ball | 5299-24p : Toys & Games (amazon.com)
Conclusion
Some of these toys may seem strange and wacky. But they're definitely entertaining for kids and hours of fun.
Before buying fidget toys be sure to purchase those that are non-toxic and BPA free which are safe for kids. They should be made of high quality materials and be durable.
When playing with fidget toys, it's important to supervise young kids and practice safety.
Some of these toys may contain small parts which may make them unsuitable for kids below 3 so always check the toy's packaging for details.
Kids should be supervised when using stretch toys to ensure safety. Do not let them use these toys to wrap around their neck or restrict blood flow.
Which fidget toys does your child like best? Do you know of any other interesting and engaging fidget toys for toddlers? Share your thoughts in the comments below!
If you're looking for other toddler activity ideas, you can visit the site's section on Toddler Activity Ideas.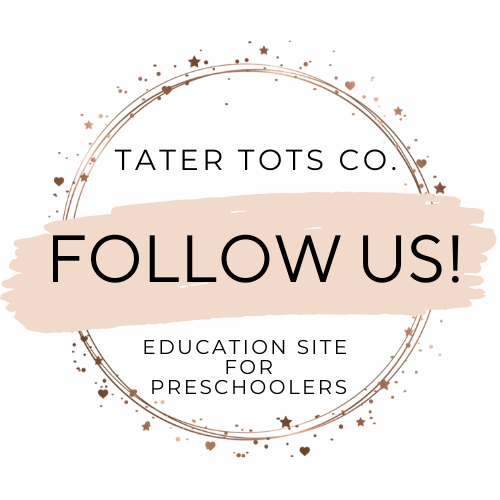 Follow us on Facebook/Pinterest for latest blog updates, freebies and Ukulele printables.
Warmest Regards,