(Last Updated On: April 23, 2022)
Ukulele for Kids (A Complete Beginner's Introduction)
Why learn the Ukulele?
The main instrument we will introduce here is the Ukulele. In today's busy day where most people like instant results the Ukulele is really easy to learn and entertain your child with. This article on the Ukulele for Kids introduction will summarize the benefits of this musical instrument for both young kids and parents to enjoy.
Start learning more about the Ukulele and start your Ukulele Musical Journey here!
Related Section: Super Simple And The Best Ukulele Songs For Kids
Why is music important for kids?
Whether children listen to music or play an instrument it develops their emotional and developmental health.
For young babies/toddlers, it helps to develop their fine motor skills, coordination, movements and keeps them calm. It also gives them so much happiness and allows them to express themselves.
Introduction to the Ukulele
A Ukulele is something like a mini guitar with 4 strings. It is small and lightweight, easy to learn and play.
Like I mentioned, I was never a music prodigy, I have serious short-term memory at times and can't remember musical notes and chords. Why should kids or yourself even learn how to play the Ukulele?
Let me share with you more on the musical journey I never thought could be possible for myself.
Why should kids learn how to play the Ukulele?
Of course, there are so many other instruments to choose from that your child can learn to play or listen to so why choose the Ukulele?
Ukulele is inexpensive compared to other instruments, although the good quality ones or electric and transacoustic types can go as high as a few hundred dollars. You can get a relatively good one for about 60 – 100 dollars. Ukuleles are also small-sized and much simpler to play as compared to guitars. I recall learning guitar in the past, the guitar was so bulky and heavy to carry around, and even plucking, strumming, or positioning my fingers on the chords would hurt my hands and fingers for days.
Never again would I need to learn the acoustic guitar now that I own my own Ukulele.
At what age can a child play the Ukulele?
Your child may not be able to play the Ukulele until at least 4 or 5 years old. However, every child is different. If your child has no interest in playing the Ukulele then they won't learn it.
What are the benefits of playing the ukulele with your child?
If parents can learn how to play the Ukulele it does have many benefits to offer. Not only does it help with parent and child bonding, but it is also really easy to pick up on your own and teach your child when he/she is older.
Your child will still be entertained with the songs that you play with the Ukulele and can enjoy the tunes. It's just so fun and addictive to learn and play!
How hard is it to learn how to play the Ukulele?
It is not difficult to learn how to play the Ukulele. For beginners like myself, it took me around 2 weeks to learn how to play simple songs and chords and I don't even practice that much. I only managed to practice half an hour to an hour a day. At the start, it took a while for me to learn how to tune the Ukulele with a tuner but it's not difficult once you know how.
It could take a while to get used to the strumming and the strings pressing against your finger but eventually, I built up callouses and it doesn't hurt anymore.
Also, it would take more practice to learn how to coordinate vocals while strumming the Ukulele. So you can play Super Simple Children Songs with the Ukulele too!
What factors should I consider when buying a Ukulele?
In my opinion, quality should be your main consideration when buying a Ukulele. Of course, price is also a decisive factor if you don't want to spend too much. However, we wouldn't want to buy a Ukulele that is cheap and poor in quality because it definitely wouldn't sound good.

You should take note of the material and strings as Ukuleles made of good materials like ABS plastic, linden, mahogany, walnut, Sapele would produce better quality sound.
What are the different types of Ukulele for Kids?
There is both the Soprano and Concert Ukulele. For small children below 12 years, a Soprano Ukulele would be a good choice as it's smaller in size and good for beginners. A Concert Ukulele on the other hand is slightly bigger and has a deeper sound.
Conclusion
The Ukulele is a great instrument you can consider investing in for many reasons. It being easy to learn, simple to play could provide a great musical adventure for you and your child. If your child is still too young to play the Ukulele, parents can learn how to play Ukulele instead.
The tune of the Ukulele is a soft and mellow tune that can be relaxing so it won't disturb neighbors too much! It also makes an ideal stay-at-home hobby during this period.
Have you tried playing the Ukulele? What is the best Ukulele brand for Kids and which factors did you think were important when choosing a Ukulele? Leave your comments below!
You can find a compilation of a list of Ukulele Super Simple Ukulele Songs to play here on our site.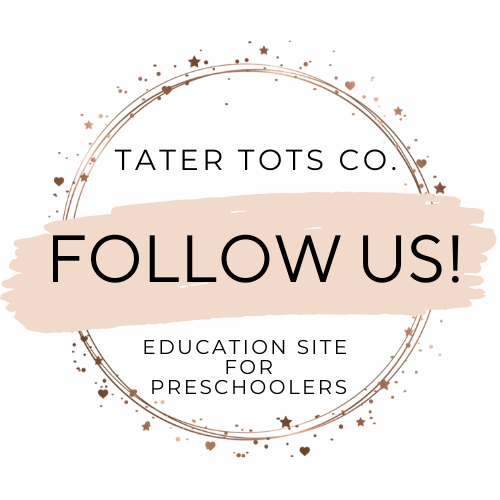 Follow us on Facebook/Pinterest for latest blog updates, freebies and Ukulele printables.
Warmest Regards,