(Last Updated On: April 13, 2023)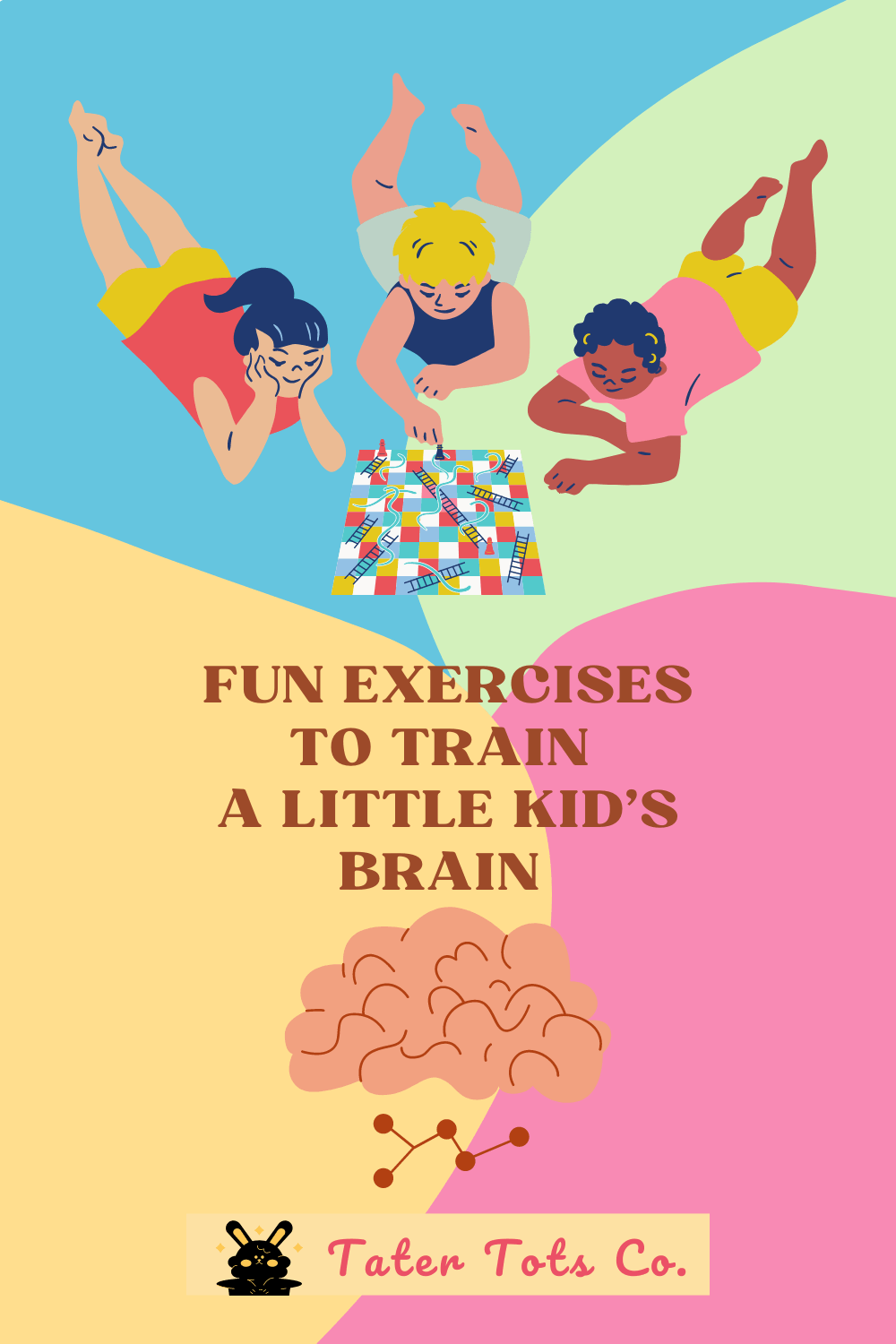 Fun Exercises to train a little kid's brain
What are brain exercises and games?
There are many ways to train a little kid's brain through stimulating and engaging preschool brain exercises and games.
By providing an interactive and gamified environment, it is conducive for young kids to learn and develop important skills from a young age. These skills include motor, memory, verbal, communication, logical thinking, and pattern recognition.
Thankfully, there're many to choose from digital/online games to flashcards and worksheets. The list runs long, and we will dive through some ideas and categories of brain games that are suitable for young kids.
Related Articles: How to play easy Sudoku for preschoolers. Download free Sudoku Simple worksheets with solutions for kids.
Tips when playing brain exercises and games with young kids
We'll be exploring a few different types of brain games that you can try with young kids. Young kids consider simpler games that are easy to explain and possibly repetitive so that they can easily follow and learn how to play.
More importantly, you will need to be fully involved in the process from the explanation of game rules or how the exercise works.
Make it a family activity by getting involved, constantly monitoring, supervising, correcting when necessary, and playing it together with them.
Puzzles
Jigsaw puzzles, especially those large and below 50, work well with young kids 3 and above. Toddlers may need a bit of practicing before they know how to join pieces on their own so try your best to assist. Older kids 3 and above may already be able to join pieces independently.
Other than jigsaw puzzles there are other puzzle-like toys and games such as tangrams, Rubik cubes, color matching/sorting puzzles, sudoku, wooden blocks, magnetic tiles, snakes and ladders, etc. that kids can explore too.
Online learning games
For digital and online brain games, it's best to limit screen time for young kids. This is because toddlers and preschoolers would benefit more from physical interactive games.
We live in a digital world where there's a growing number of online/mobile educational games. However, the fact remains that digital and electronic games still can't completely substitute physical educational games and toys.
Young kids are more sensitive to touch and play and need the actual experience of holding an actual toy, exploring how it works, and promoting social interaction.
If you're looking for free online brain games then do check out our section on The Best Learning Sites, Educational YouTube Channels for preschool for more links to various online brain training activities.
Brain teasers
Brain teasers could be in the form of riddles that help engage children in critical thinking and learning. Or they could also be in the form of simple games, magic tricks, or experiments that make children think of a solution. These help to develop problem-solving skills and increase cognitive functions by boosting critical skills.
Sequencing Games
Sequencing helps a child to develop cognitively and mentally while learning important concepts such as matching, sorting, and cause-and-effect.
Learning to sequence items and pictures from left to right will help children grasp the concept and learn to read or write from left to right.
Storytelling cubes
These storytelling cubes help with sentence structure and story sequencing for preschool by helping kids understand how to structure a sentence using story elements such as time, place, characters, and the event.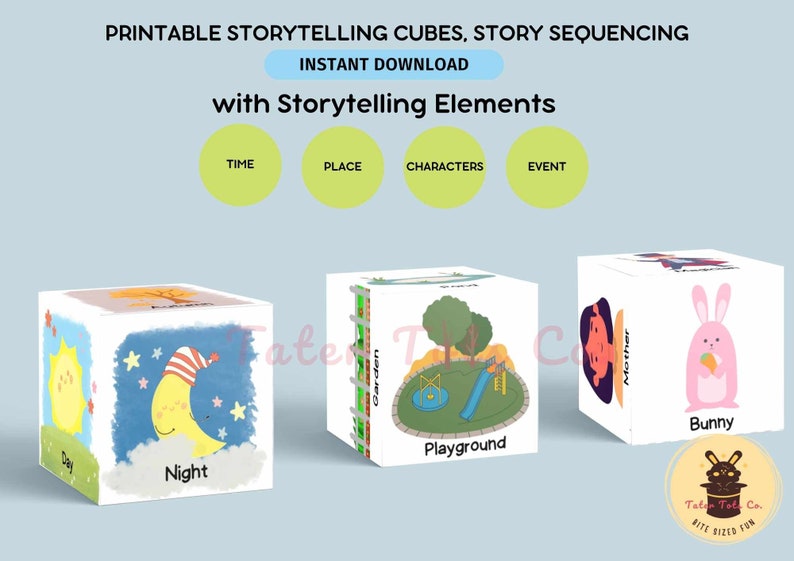 Mazes & Scavenger Hunts
We have some maze and scavenger hunt worksheets and activity mats that are suitable for preschoolers.
Scavenger Hunt/I Spy Maze Puzzle
These printable puzzles come with scavenger hunt worksheets to engage early learners. It trains young kids in problem-solving skills while learning categorization and counting skills!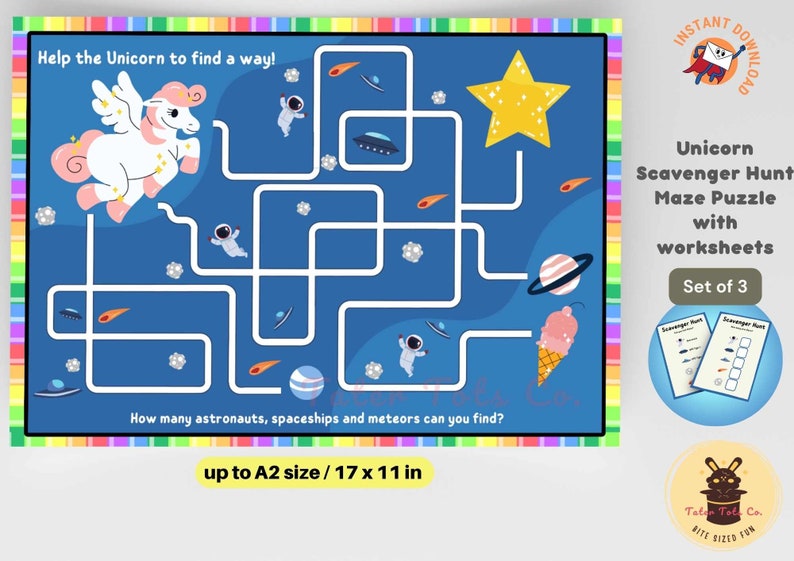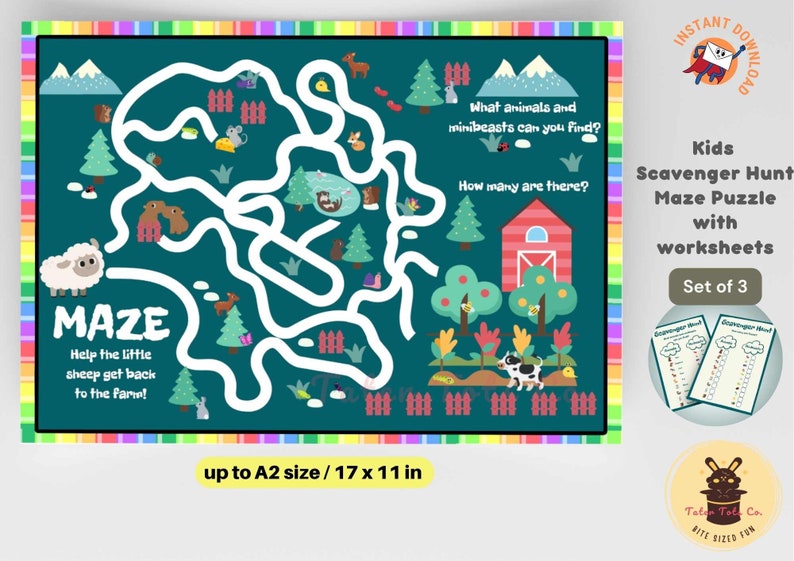 Preschool Classroom Games
We have created some preschool classroom games that are fun, interactive, and stimulate the brain. These are suitable for kids ages 3 and up. They are also entirely suitable for homeschool use and can be played as family games.
They're great for improving memory, motor, and communication skills in a classroom setting.
Brain Training Exercises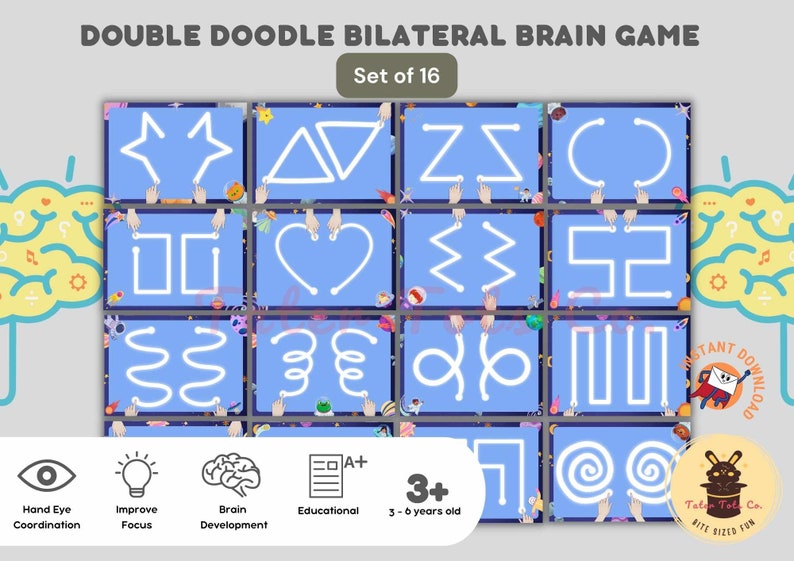 Logic Games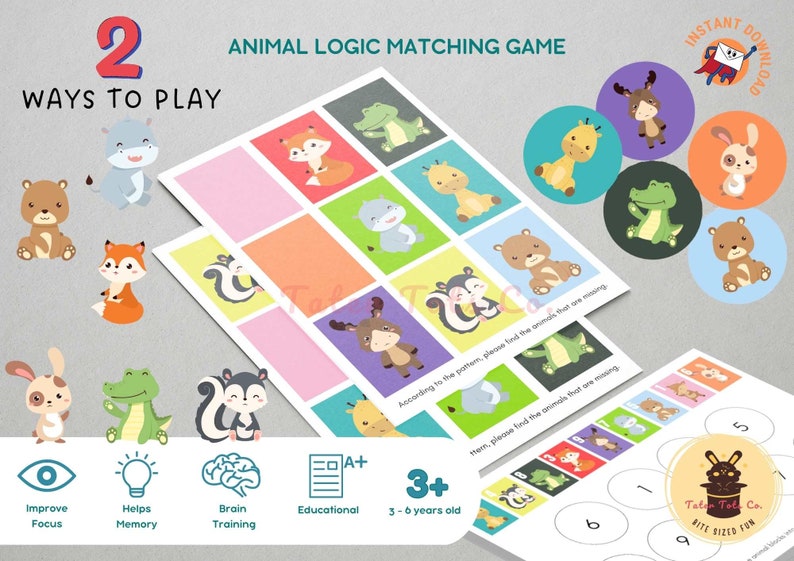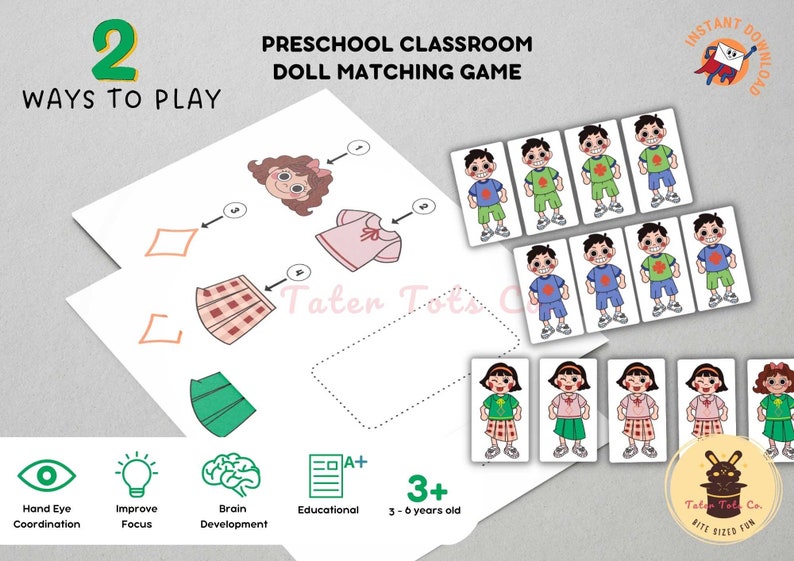 No Prep/Low Prep Activity Ideas
No time to prepare these activities? Here are some quick, simple, and fun brain exercises you can do with your little one. You don't need a lot of preparation and you can use items that are already readily available at home.
1. Memory Game: Take a few objects and place them in front of your child. Give them a few seconds to memorize the objects, then cover them up. Ask your child to recall as many objects as they can remember.
2. Pattern Recognition: Create a pattern with different objects such as blocks, stickers, or colors, and ask your child to continue the pattern.
3. Scavenger Hunt: Hide objects around the house or yard and create a list of clues for your child to follow. This exercise will help improve their problem-solving skills and critical thinking.
4. Storytelling: Encourage your child's imagination by asking them to create a story
Conclusion
Whenever you introduce a new game, it's important to take note of how engaged and interested your child is in the activity. If your child isn't ready, try again in a few weeks' time. Consider your child's interest, be patient to explain how each game works, and keep practicing!
Of course, there are many other brain training games that help train young kids' development and build mental agility.
Some other examples include memory games, scavenger hunts, patterns, spot the difference, tangrams, Pictionary, sensory play, sudoku and so many more.
We will continue to update this page when we have new ideas to share.
What's your definition of a good brain training game or what's your favorite? Share them in the comments below!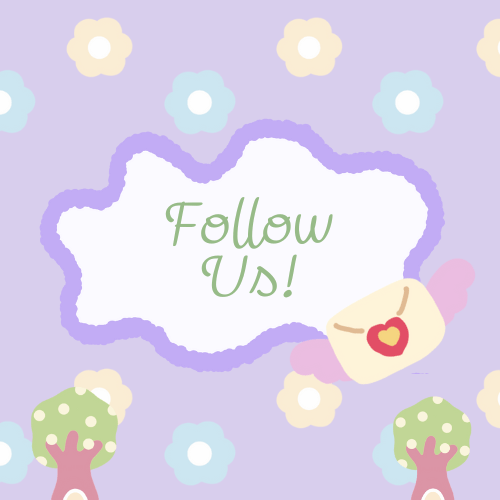 Follow us on Facebook/Pinterest for the latest blog updates, freebies, and Ukulele printables.
Warmest Regards,